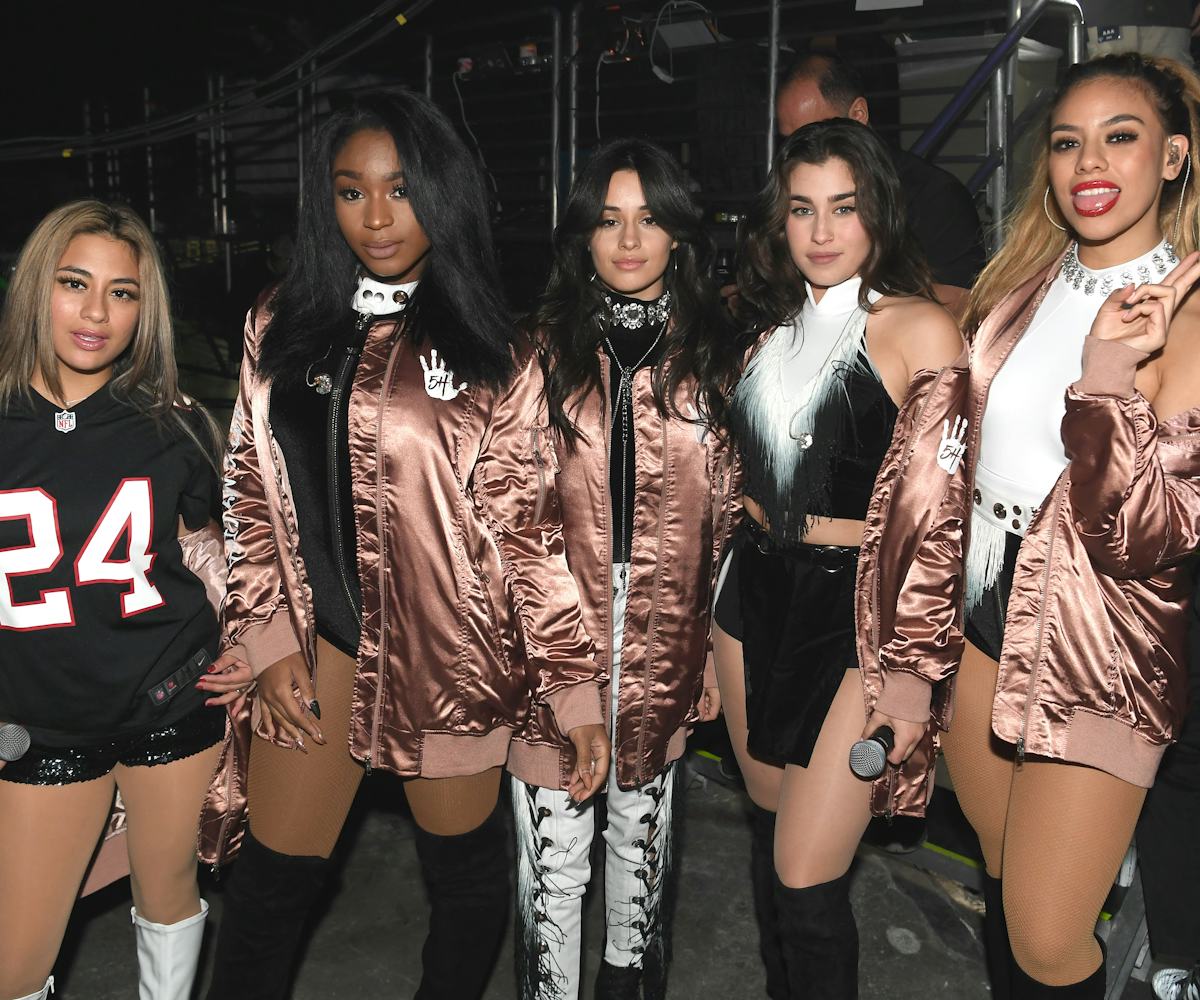 Photo credit of Paras Griffin / Getty images
Camila Cabello: Fifth Harmony's Breakup Statement Is "Not True"
Any hope that Camila Cabello and the other four members of Fifth Harmony could end things amicably vanished Monday afternoon, after Cabello took to Twitter to defend herself amid claims that she let the group know of her departure via "representatives."
"I was shocked to read the statement the Fifth Harmony account posted without my knowing," Cabello wrote. "The girls were aware of my feelings through the long, much needed conversations about the future that we had during tour. Saying that they were just informed through my representatives that I was 'leaving the group' is simply not true."
While Cabello's departure may have felt sudden to those not usually in Fifth Harmony's orbit, her unhappiness in the group was no secret, especially among their rabid fan base (otherwise known as Harmonizers). Billboard reported that, at one point, Epic Records boss L.A. Reid tried to salvage the group with an intervention, but Cabello didn't even show. 
Still, Sunday night's announcement—which Fifth Harmony made with a lengthy post on social media—generated shock waves online. In it, the four remaining members—Ally Brooke, Normani Kordei, Dinah Jane, and Lauren Jauregui—made it clear that despite their desires to pursue solo careers, they will soldier on as a foursome. Despite the he said, she said breakup, Cabello wished her former bandmates well. 
"Just like the other girls said in their statement about their plans, I had also planned to continue with my own solo endeavors in the new year but I did not intend to end things with Fifth Harmony this way," she wrote. "As sad as it is to see this chapter ending this way, I will continue to root them all on as individuals and as a group, I wish nothing but the best for them, all the success in the world and true happiness."
Read Cabello's statement in full below.