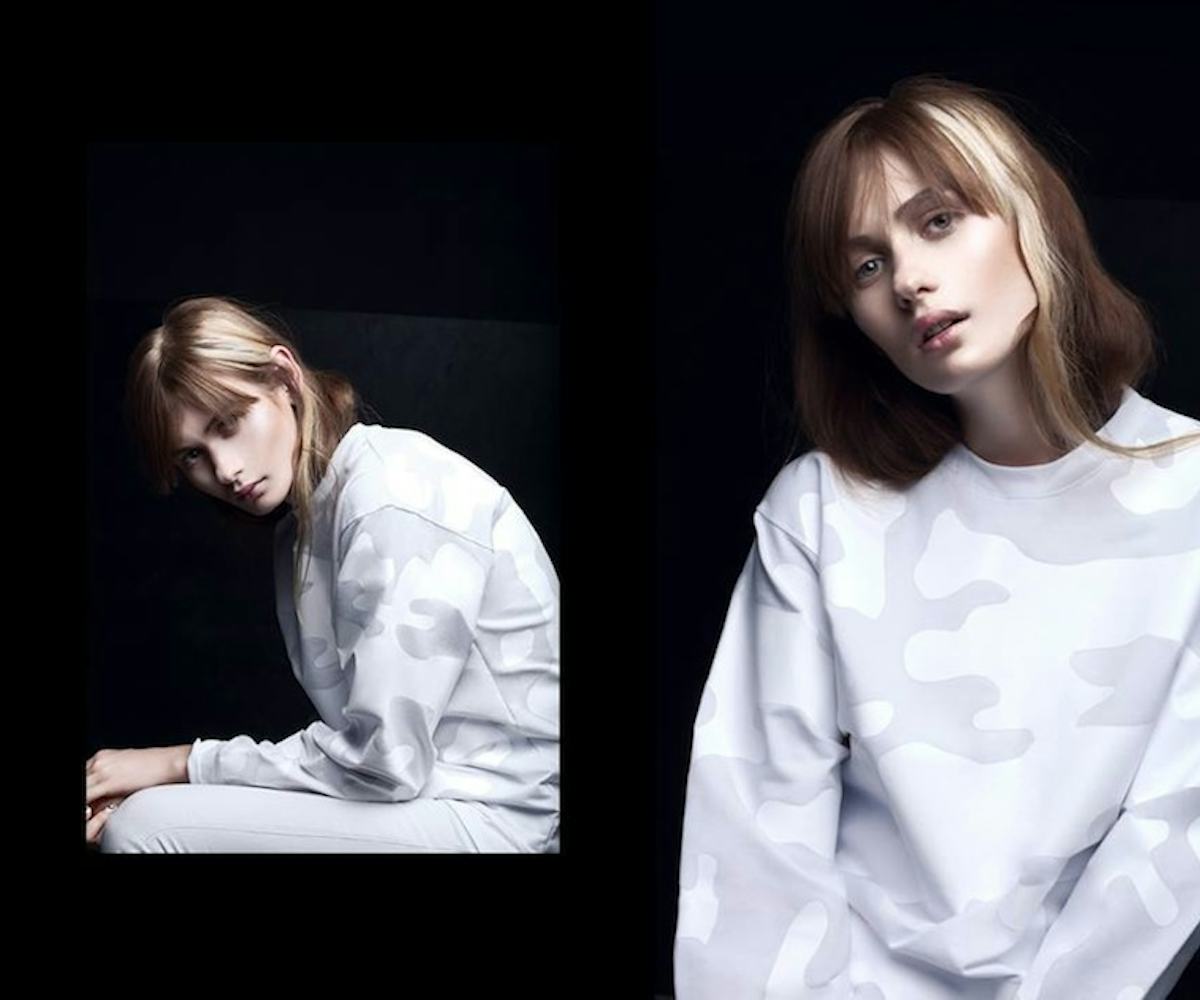 photo courtesy of ksenia schnaider
blink and you'll miss it
monochromatic camo gives a whole new way to blend in.
First things first: don't worry, your basic olive/tan/brown camo jackets definitely aren't going anywhere. But considering the fact that it's impossible to walk down the street nowadays without seeing at least three other people decked out in camo, it might be time to just find a whole new way to blend in. Or, in this case, stand out.
Luckily, Ksenia Schnaider has us covered.
The Ukranian designer has been showing unique takes on the camouflage print for several seasons now, but we're particularly in love with her monochrome twist on the trend for winter. She's splashed black and white jackets with hints of camo patterns--but you can only see them when you look really closely, which gives them a subtle, slick edge. 
The whole concept seems new, fresh, and weirdly appropriate for those impending cold days when all we want to do is shrug on a slouchy black sweatshirt and head out the door.
Still need convincing? Check out our favorites below from Schnaider, as well as Rag & Bone, Laveer, and more below and let us know if you're ready to give your green camo a winter hiatus.
ksenia schnaider
ksenia schnaider
rag & bone
laveer