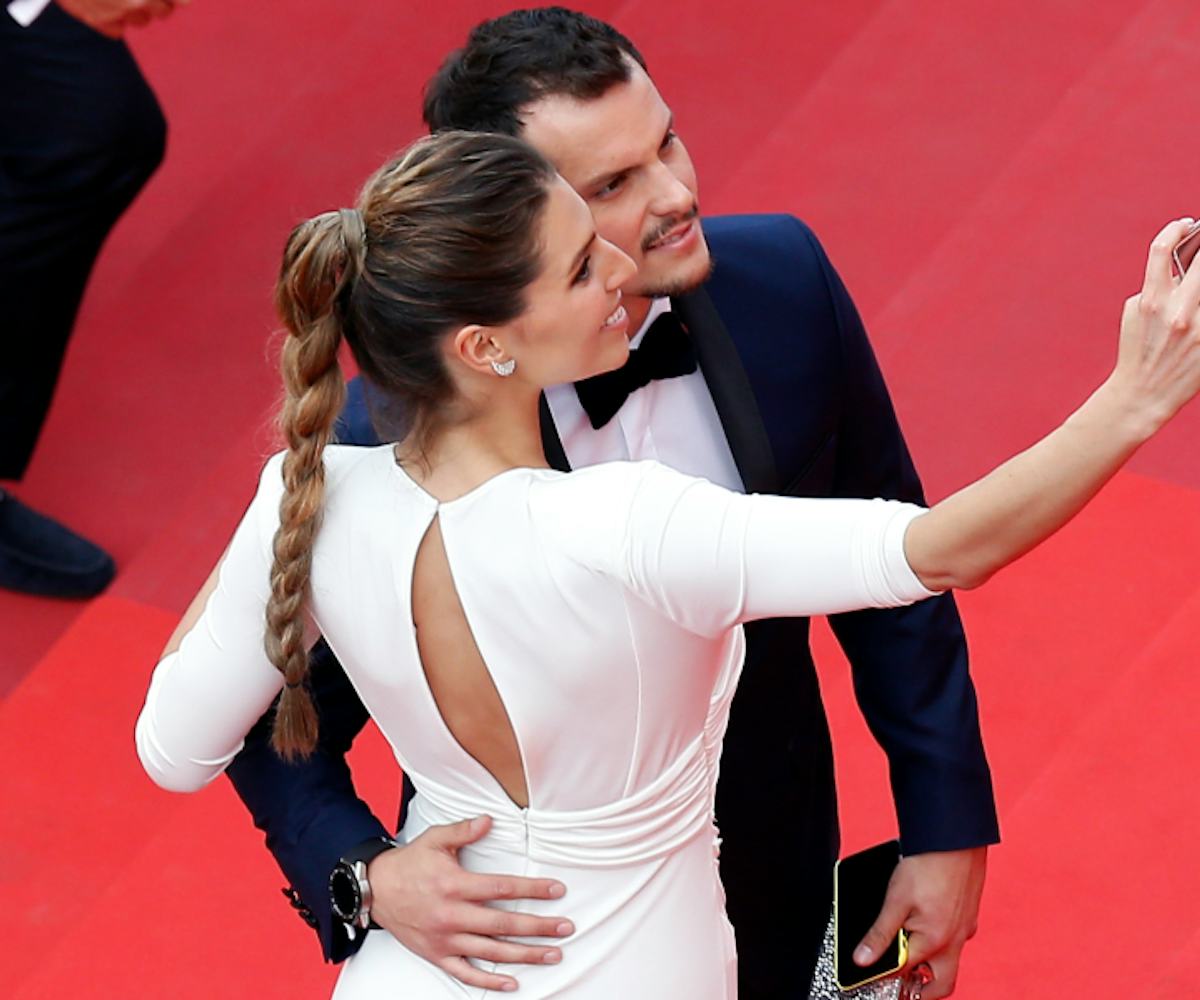 Photo by Getty Images/Getty Images
Cannes Bans Red Carpet Selfies And Morning Press Screenings
Netflix films won't be eligible, either
The famed Cannes Film Festival will be conducted a little differently this year. The director of the festival, Thierry Fremaux has announced some new protocol: Namely that red carpet selfies and morning press screenings will be banned come May when the 71st edition of Cannes is held.
This means that critics and journalists, who normally would have early access to the film, will have to watch them in the Debussy theater with everyone else during their evening premieres. In the past, there had been complaints that critics and journalists could sour a film's prospects even before its debut, simply because of the earlier screenings.
Fremaux shared with Variety that the reason for the change was to restore the sense of gravity and importance of the gala premiere. "We would put the gala evenings and red carpet back at the heart of the festival. This is how world premieres become again… world premieres," Fremaux said.
He clarified that they are "not penalizing press screenings," adding, "This measure is not against critics but IN FAVOR of gala evenings."
In regards to the selfie ban, Fremaux said, "It tarnishes the quality and tempo of the ascending the steps. Some are protesting and commenting negatively but selfies didn't exist 10 years ago, it's obviously not the most important thing in the world. We go to Cannes to see movies, not to take selfies."
Another notable (and rather shocking) addition is that Netfix original movies will no longer be eligible to compete in the Cannes Festival. When asked why, Fremaux responded:
Any film which is selected to compete will have to be released in theaters. Last year, I thought I could convince Netflix but they refused (to release films in theaters). That's their economic model, and I respect it. But we are all about cinema and we wish to have films that play in competition get released in theaters. That's the model of film lovers and Netflix must respect it as well.
This plan is a bit of a shame considering how many great original works Netflix has put out, but it's clear that Fremaux is looking to tighten up the festival's focus on traditional film models. In an interview translated by The Hollywood Reporter, Fremaux said, "The history of cinema and the history of the internet are two different things."
While it appears the festival is looking to be more stringent this year on what is and isn't allowed, hopefully it increases the quality of the experience for the attendees as well as the filmmakers whose work is being showcased.