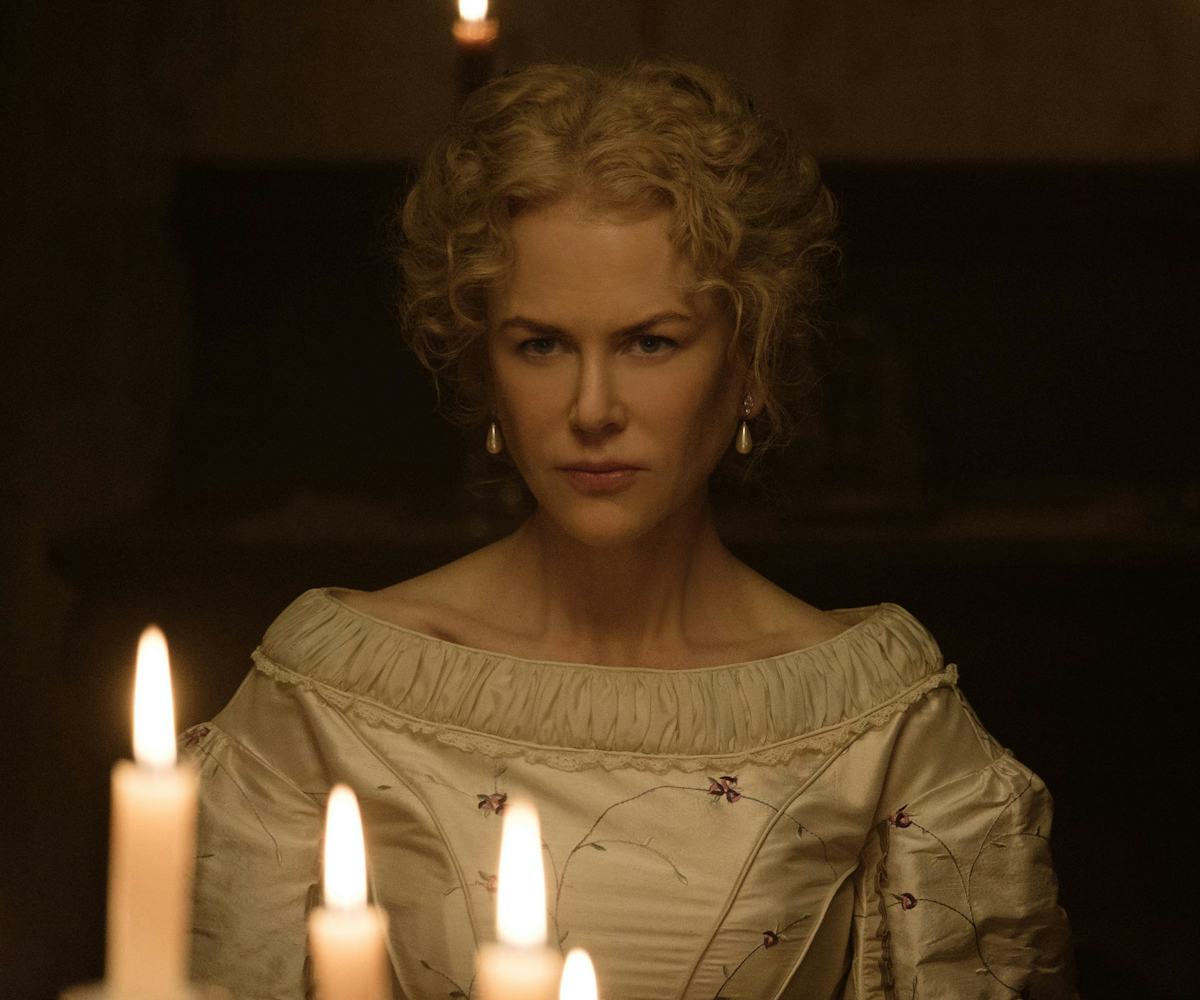 The Lineup For The 70th Cannes Film Festival Is Here
Lynch, Kidman, and Netflx are among the highlights of next month's festival
The Cannes Film Festival has unveiled the lineup for its upcoming 70th edition, and if you're a fan of auteur-driven cinema, cult TV show revivals, or Nicole Kidman, then there's something in it for you. The tradition-heavy festival isn't known for embracing television, but the prospect of having David Lynch walk the red carpet at the premiere of his first major work in a decade was too good to pass up, so Cannes will premiere the first two episodes of Twin Peaks before the new episodes drop on Showtime on May 21.
Kidman, fresh off of her MVP award for Big Little Lies, has four projects at Cannes including Sofia Coppola's The Beguiled, which is premiering in competition. The others are John Cameron Mitchell's graphic novel adaptation How to Talk to Girls At Parties, Yorgos Lanthimos's The Killing of a Sacred Deer, and Jane Campion's second season of Top of the Lake, which will be premiering in its entirety. In unrelated news, Kidman hates free time. 
Netflix will be at Cannes too, with the Bong Joon-ho fantasy Okja, about a girl who befriends a giant animal and a Tilda Swinton who tries to take that animal away, as well as Noah Baumbach's The Meyerowitz Stories, which stars Ben Stiller and Adam Sandler as adult brothers contending with an aging father. This year also marks the return of Michael Haneke with Happy End, a movie that stars Isabelle Huppert and is set against Europe's refugee crisis. Haneke is a favorite son of the festival, having won the Palme d'Or twice, and Happy End is an early frontrunner for the top prize. 
Cannes runs from May 17 to the 28, and the festival's full lineup can be seen below. 
Competition:
Loveless, Andrei Zvyagintsev
Good Time, Benny and Josh Safdie
You Were Never Really Here, Lynne Ramsay
L'Amant Double, Francois Ozon
A Gentle Creature, Sergei Loznitsa
The Killing of a Sacred Deer, Yorgos Lanthimos
Hikari (Radiance), Naomi Kawase
The Day After, Hong Sangsoo
Le Redoutable, Michel Hazanavicius
Wonderstruck, Todd Haynes
Happy End, Michael Haneke
The Beguiled, Sofia Coppola
120 Battements par Minute, Robin Campillo
Okja, Bong Joon-Ho
Aus dem Nichts (In the Fade), Fatih Akin
Les Fantomes D'Ismael, Arnaud Desplechin
The Meyerowitz Stories, Noah Baumbach
Out-of-Competition
How to Talk to Girls at Parties, John Cameron Mitchell
Visages, Villages, Agnes Varda & JR
Mugen Non Junin (Blade of the Immortal), Takashi Miike
Un Certain Regard 
Barbara, Mathieu Amalric
A Novia Del Desierto (The Desert Bride) by Cecilia Atan &Valeria Pivato
Tesnota (Closeness) by Kantemir Balagov
Aala Kaf Ifrit (Beauty and The Dogs), Kaouther Ben Hania
L'Atelier, Laurent Cantet
Fortunata (Lucky), Sergio Castellito
Las Hijas de Abril (April's Daughter), Michel Franco
Western, Valeska Grisebach
Posoki (Directions), Stephan Komandarev
Out, Gyorgy Kristof
Sanpo Suru Shinryakusha (Before We Vanish), Kiyoshi Kurosawa
En Attendant Les Hirondelles (The Nature of Time), Karim Moussaoui
Lerd (Dregs), Mohammad Rasoulof
Jeune Femme, Leonor Serrraille
Wind River, Taylor Sheridan
Apres La Guerre (After the War), Annarita Zambrano
Special Screenings
Claire's Camera, Hong Sangsoo
12 Jours, Raymond Depardon
They, Anahita Ghazvinizadeh
Promised Land, Eugene Jarecki
Napalm, Claude Lanzmann
Demons in Paradise, Jude Ratman
Sea Sorrow, Vanessa Redgrave
An Inconvenient Sequel, Bonni Cohen, Jon Shenk
Midnight Screenings
The Villainess, Jung Byung-Gil
The Merciless, Byun Sung-Hyun
Prayer Before Dawn, Jean-Stephane Sauvaire
Virtual Reality Film
Carne y Arena, Alejandro G. Inarritu
70th Anniversary Events
Top of the Lake: China Girl, Jane Campion & Ariel Kleiman
24 Frames, Abbas Kiarostami
Twin Peaks, David Lynch
Come Swim, Kristen Stewart