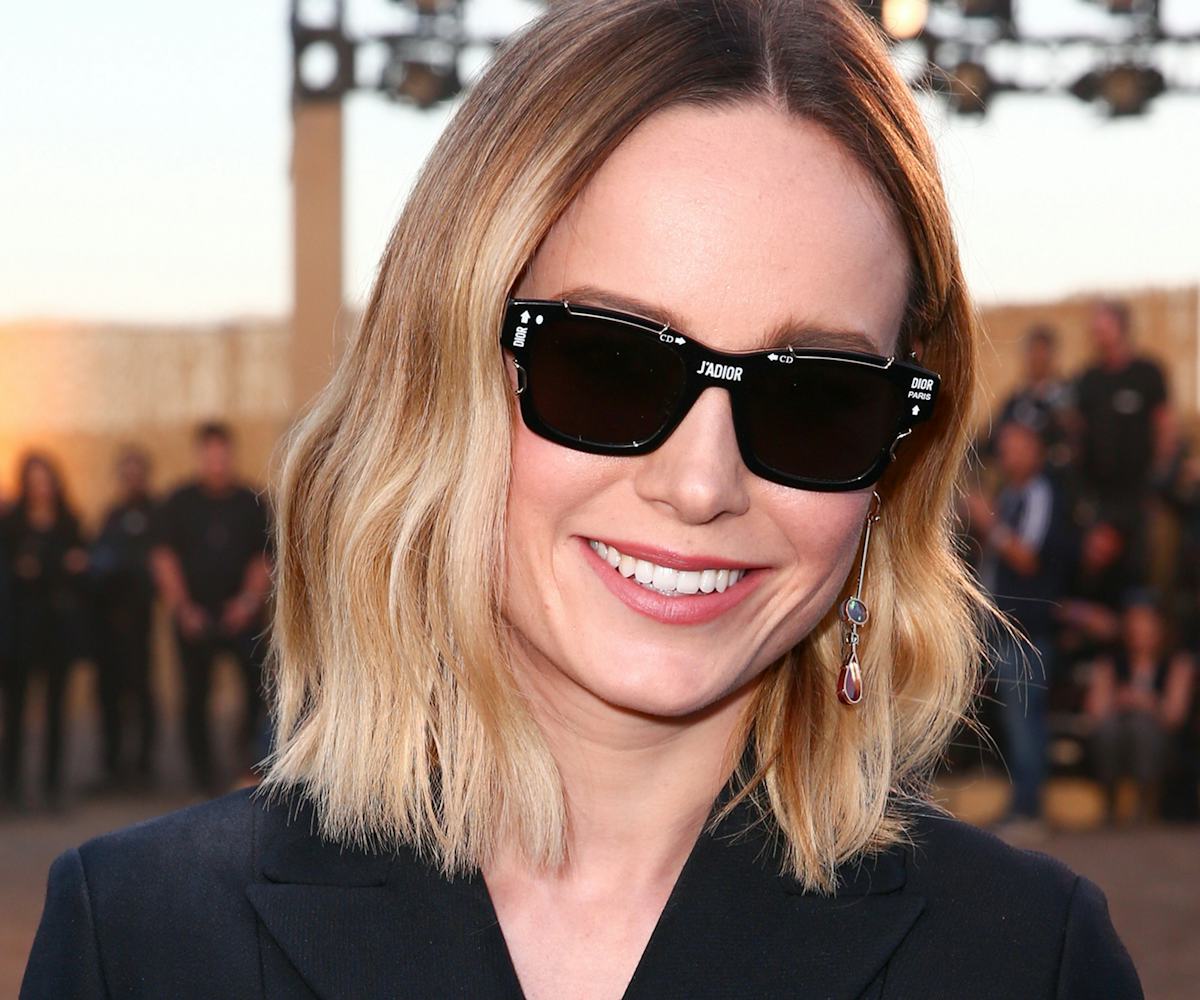 Photo by Rich Fury / Getty Images
Here's Your First Look At Brie Larson As Captain Marvel
The movie will be set in the '90s
Over the weekend, Wonder Woman surpassed Guardians of the Galaxy Vol. 2 to become the highest grossing movie of the summer. That means you should get ready to see a cavalry of female-led superhero movies invading theaters in the years to come. First on that list is Marvel Studios' Captain Marvel, starring Brie Larson as the Air Force pilot Carol Danvers who gains special powers after coming into contact with an alien force. Until now, not much was known about the project except that it's being directed by Anna Boden and Ryan Fleck, and that it's coming out on March 8, 2019. 
That changed over the weekend, as Marvel used its panel at San Diego Comic-Con as a Captain Marvel info dump, including your first look at concept art of Larson in character.
The studio also revealed that Captain Marvel will take place before the events of all the current Marvel movies, as it's set in the '90s, which technically makes it a period piece. That will allow Marvel to capitalize on the current '90s craze—we have high hopes for the soundtrack—and to establish Danvers as a powerful force outside of the current crop of Avengers. After all, Marvel head Kevin Feige has said that Captain Marvel will be the most powerful superhero they've ever put on screen.
While Larson didn't make the trip to San Diego for the announcement, she felt it's impact on her Twitter feed immediately.