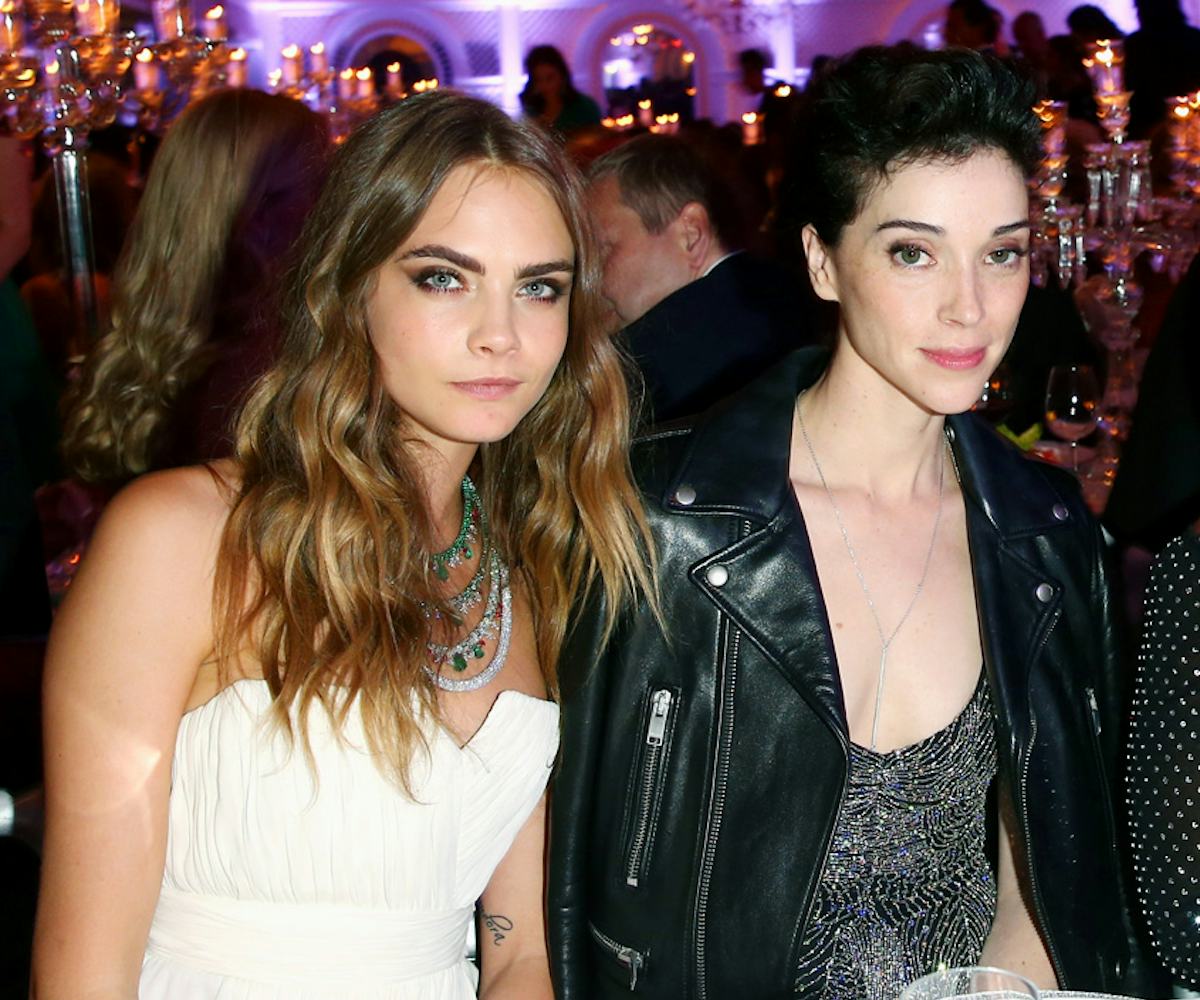 Photo by Andreas Rentz / Getty Images
are cara delevingne and annie clark engaged?
With the cold, icy reality that was March 2015 came some semblance of warmth: A rumor that Cara Delevingne was dating (or at least making out with) one of our favorite musicians, St. Vincent's Annie Clark. In the months since, there have been some dark moments, like that time back in April when we thought they broke up and declared that "love [had] officially died." But just as the sun rises every morning, light always returns, and Delevingne tweeted that she was "very much in love." Now, it seems that the couple has taken the next step.
Earlier this week, Clark Instagrammed a note that said, "Marry me Annie Clark." It was captioned "Ok..." If those third-grade lessons about context clues have taught us anything, it's that either Delevingne (who has very similar handwriting to that in the note) proposed to the indie musician and they are now engaged, or they are just messing with our heads. It's pretty damn cute either way.
(via Complex)