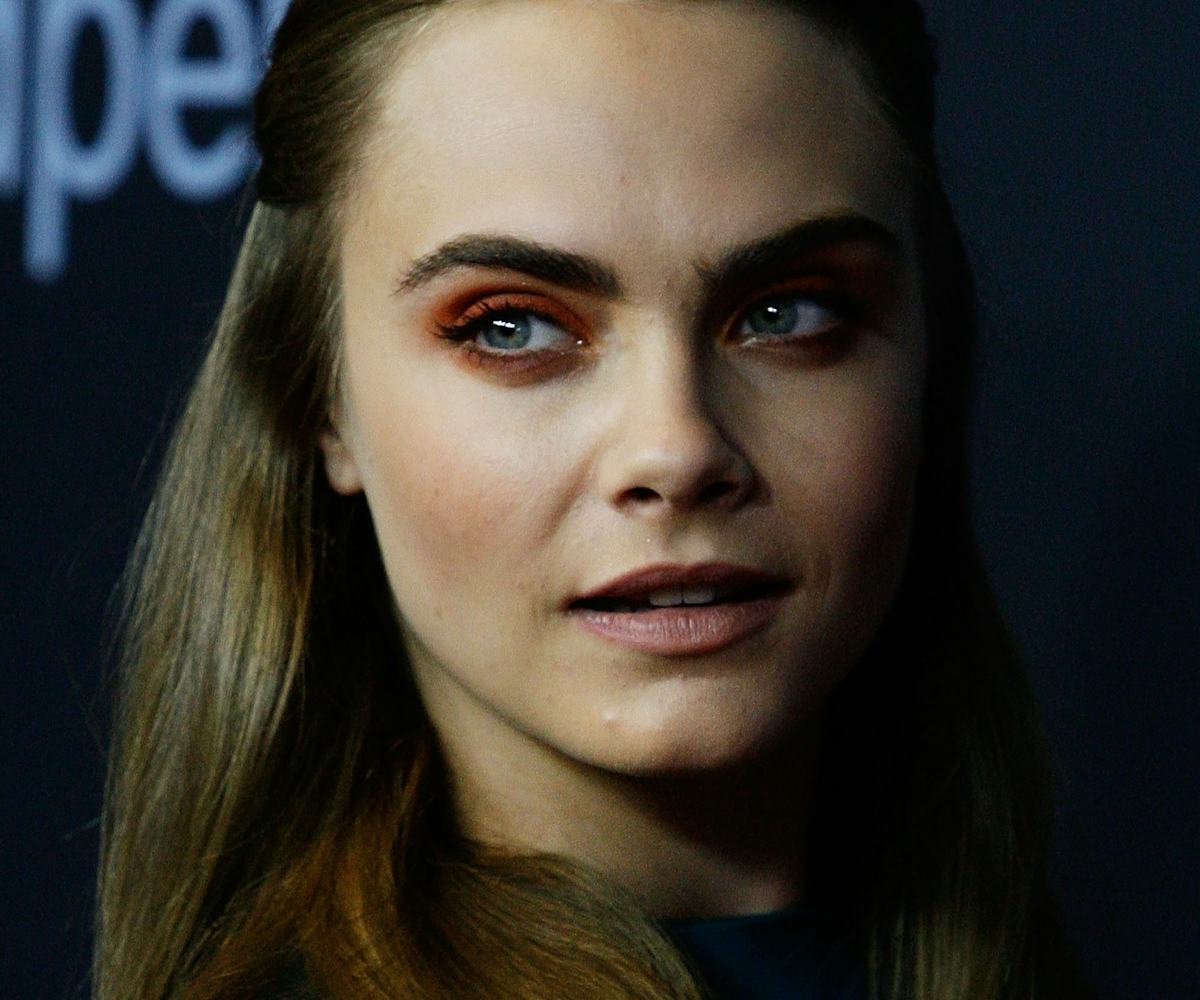 photo by lisa maree williams/getty
cara delevingne shares her beatboxing skills with the world
is there anything she can't do?
By now, everyone's hopped on the "Cara Delevingne: Is there anything she can't do?" train. She can model, she can sing, she can act, and while we already knew she could beatbox, we didn't realize her skills were this intense.
The actress/model first revealed her noise-making talent last month when she shared a video of her in the recording studio with Pharrell and Justin Timberlake. But Jimmy Fallon made all our dreams come true by asking Delevingne to beatbox on his show last night. The Brit took Fallon up on his request without a moment's hesitation, and she laid down a beat so sick that The Roots' Tariq Trotter started freestyling over it. 
So we repeat: Is there anything, anything, Cara Delevingne can't do? Let us know.
more cara, this way:
cara delevingne addresses whether her bisexuality is "a phase"cara delevingne shows off her drumming skills
cara delevingne makes sweet, sweet music with justin timberlake and pharrell
michelle rodriguez talks about cara delevingne's sexuality