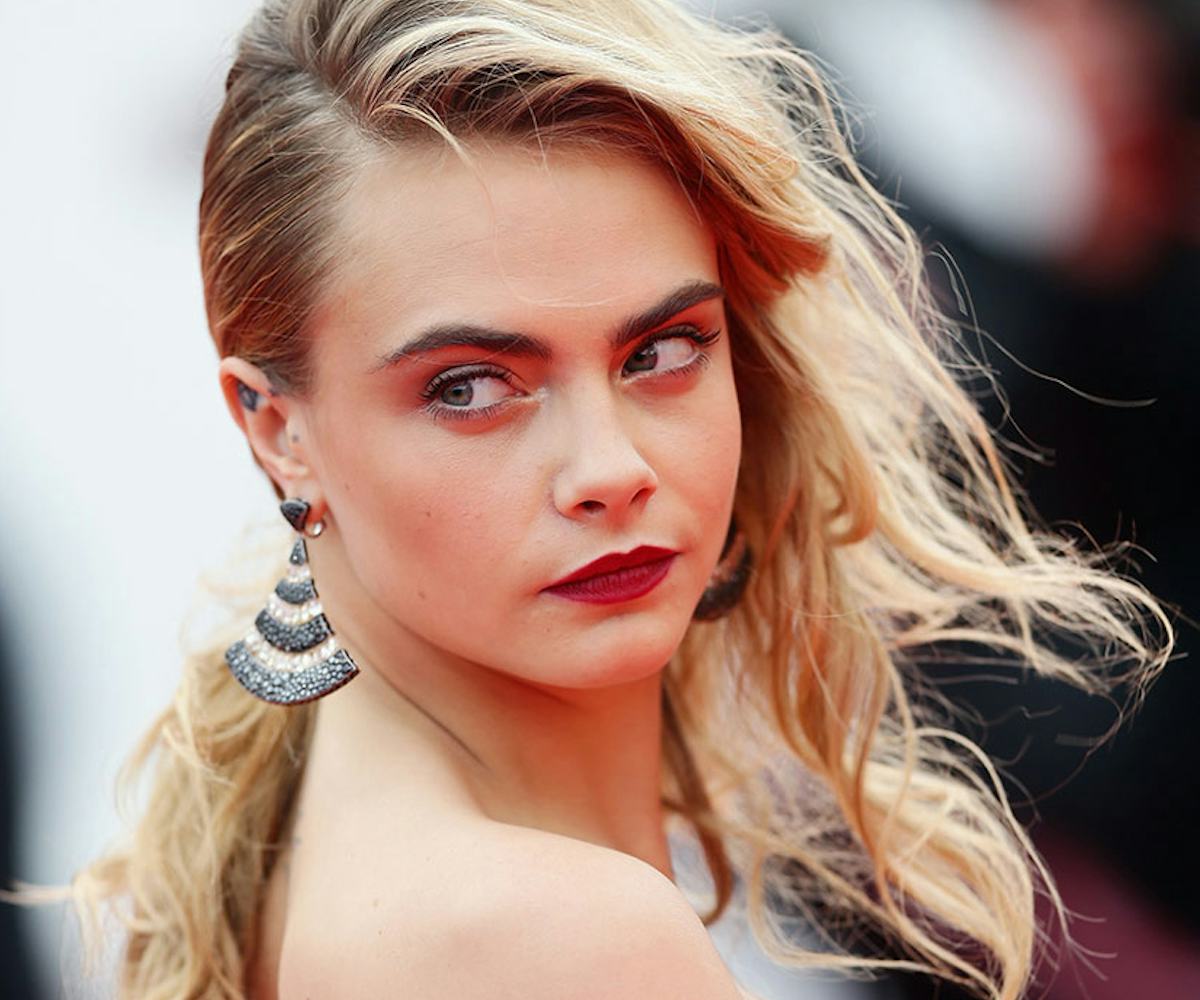 all photos via getty images
cara delevingne is now a brunette
seems like blondes don't always have more fun.
There are many reasons why Cara Delevingne is one of the most well-known, sought-after models at the moment. 1.) She's gorgeous (duh). 2.) Her brow game is strong, to put it lightly. 3.) She has a killer personality—she's fiercely outspoken, hilarious (after the Burberry FW '13 show, she came out screaming for a sandwich—yes, I witnessed this firsthand), and all-around awesome. 4.) She's insanely talented, branching out to become a clothing designer, actress, and musician. 5.) She's pretty fearless.
So we're not too surprised that Miss Delevingne dyed her signature blonde locks a rich, golden brown over the weekend (after all, she bleached her brows this past Fashion Week)—or that she looks amazing as a brunette. And we won't be surprised in the slightest when at-home brown hair dye sales go through the roof.
Related Articles: