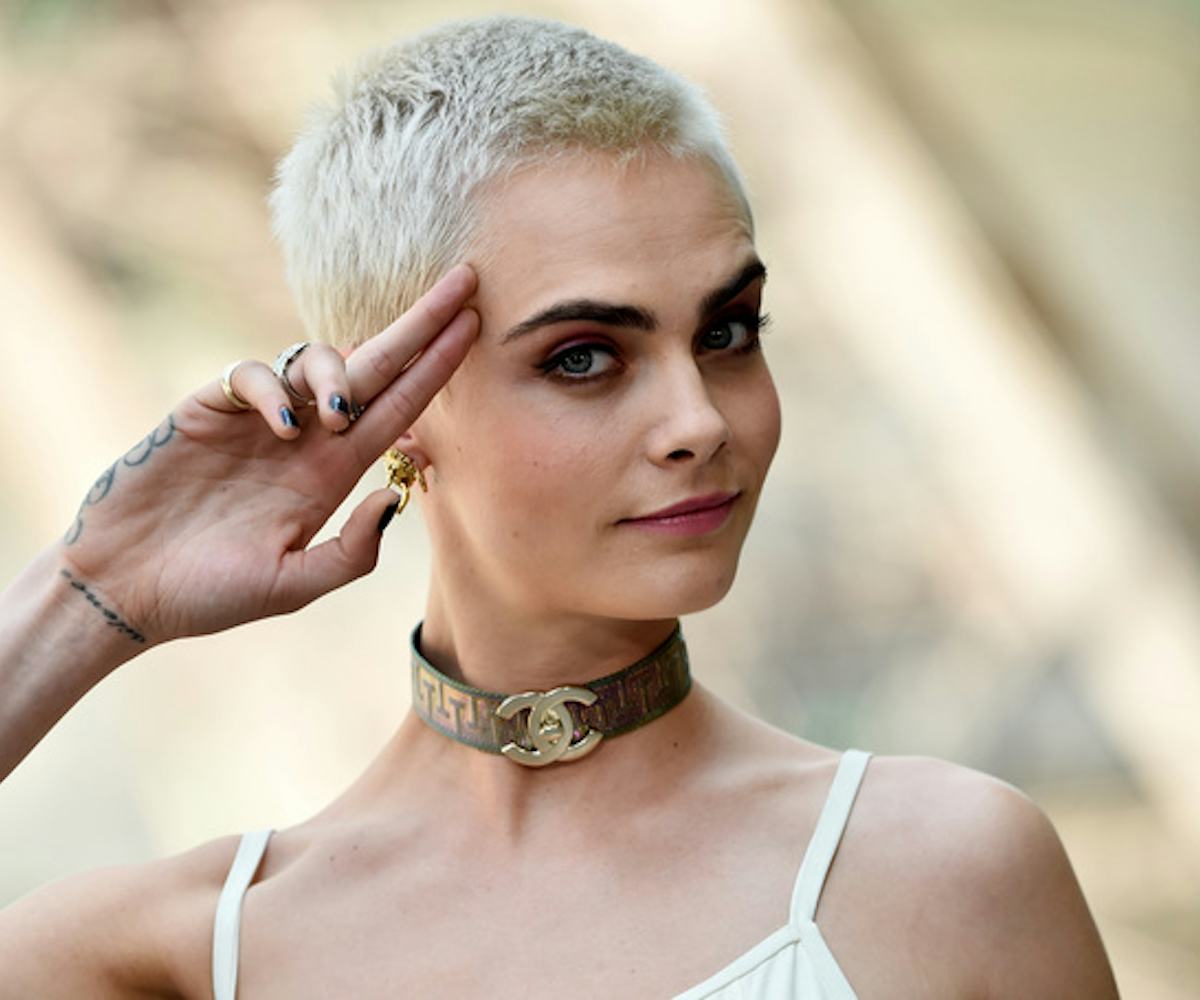 Photo by Pascal Le Segretain/Getty Images.
Cara Delevingne Joins Orlando Bloom In Amazon's New Series
We guess the big screen wasn't big enough for the multi-talented Cara Delevingne. Coming off of the semi-high of Valerian and the City of a Thousand Planets (the numbers were subpar, though the movie was ace in our opinion), the actress-model-singer is turning her sights on television.
She's joining Orlando Bloom in the upcoming Amazon series Carnival Row, which Bloom is also producing. The plot is not unlike that of Valerian—mythical creatures fleeing their war-torn homeland—but won't involve any of the sci-fi effects that made for great visual eye candy. Delevingne will play Vignette Stonemoss, a "faerish refugee," who must deal with prejudice against her people and the secrets that have followed her to the foreign land of Burgue.
Bloom will play Rycroft Philostrate, a police inspector investigating the death of a showgirl—a case that he gets emotionally invested in. The series will follow a string of other unsolved murder cases that bring with them an unrest that settles on the city.
Carnival Row will start filming this fall and is set for a 2019 release. Delevingne's list of projects will probably be filled to the brim by then.