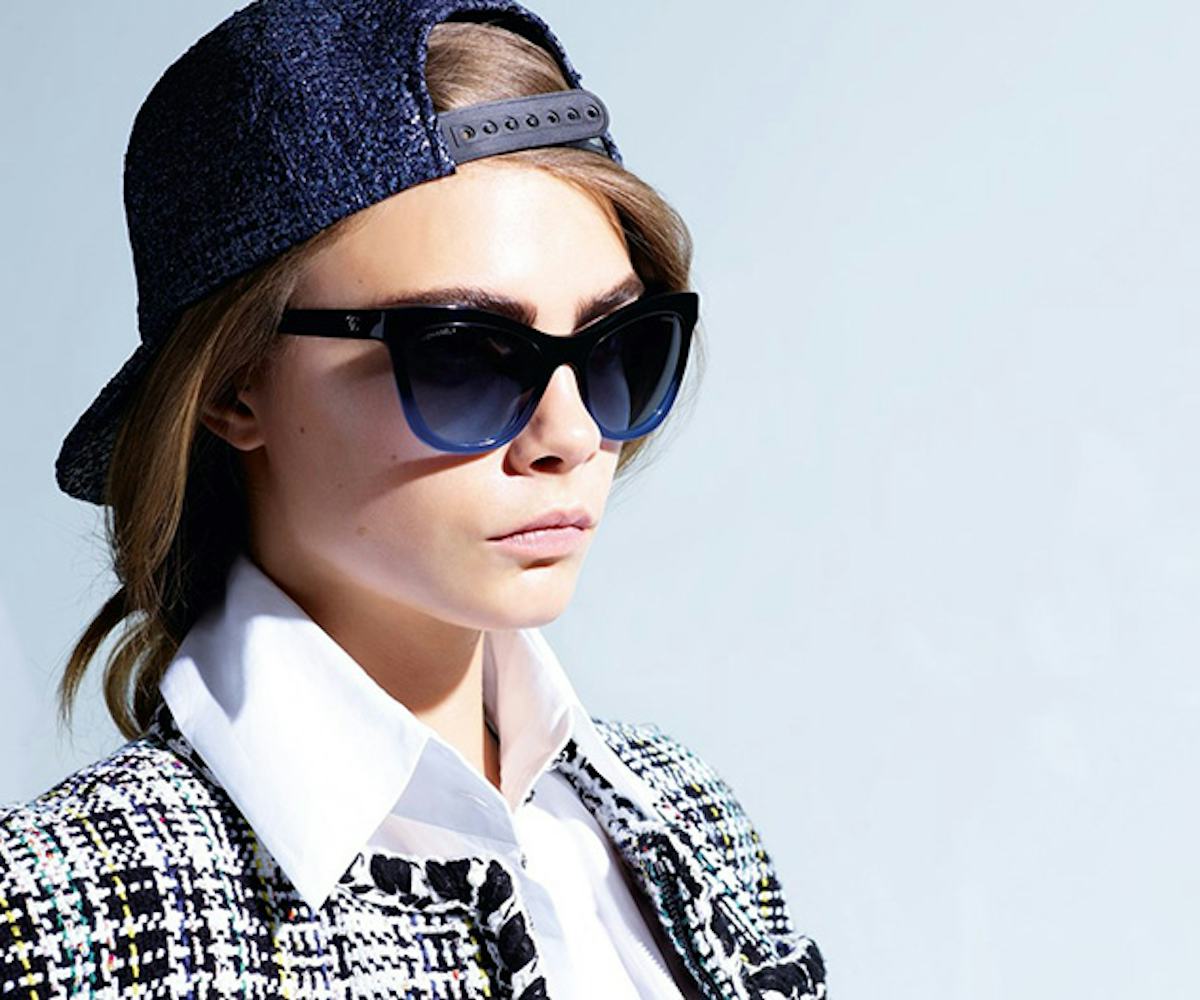 Photograph by Karl Lagerfeld/Chanel.
Here's Your Full Look At Cara Delevingne's Return To Modeling
Cara Delevingne's been gone from modeling for a minute, but now she's back with a Chanel campaign.
It was announced a little less than a month ago that the British darling would make her return to the fashion world with Chanel's Spring/Summer 2016 eyewear campaign. A short teaser video was leaked, along with the announcement, that featured some fierce angles and a blue so steely, Derek Zoolander wishes it were him modeling. Now, the Karl Lagerfeld-shot images have been released. They are, obviously, stunning. 
Delevingne hasn't lost her cool since dipping her toes in Hollywood. The backward cap, cheeky glare, and tomboyish styling are pure Cara. Talk about nowstalgia, right? Don't expect this to be a blip on the aspiring actor's radar, though. Last week, she tweeted that she missed the catwalk and modeling. "Most of all I miss my friends!" she said in response to a Twitter question. "But don't worry, it's not the end." Swear on Chanel, Cara? Let's hope.
Check out her full campaign below.