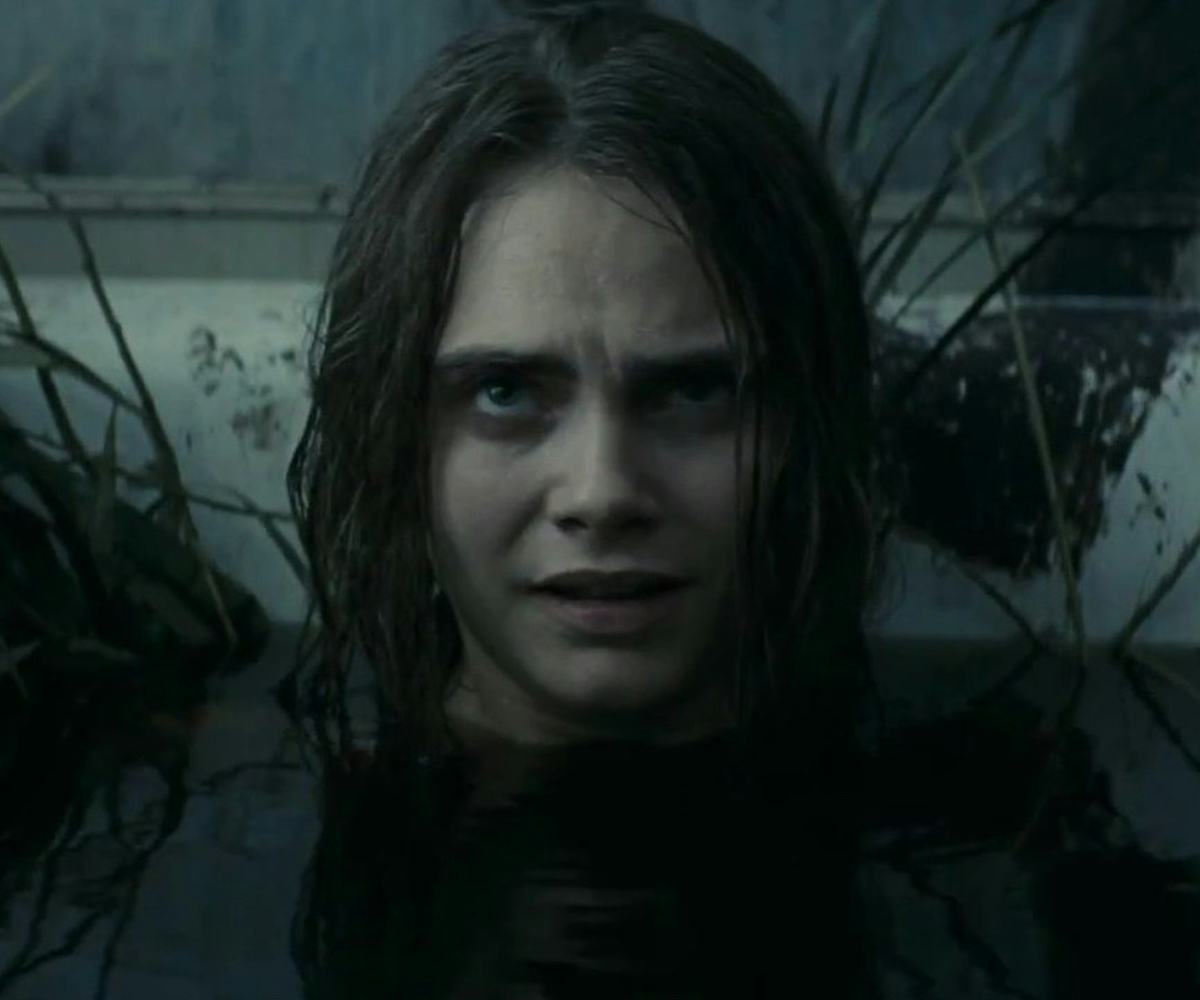 Here's Cara Delevingne's Scariest Magazine Cover Ever
If your hope was to dress as Cara Delevingne's Suicide Squad character for Halloween, but you couldn't quite get a read on her look based on what we've seen so far, Empire magazine's got you. A day after featuring the clearest look yet at Jared Leto's Joker, the fanboy bible has released a new cover that shows Delevingne as Enchantress, dressed in skimpy armor and looking like she just wants to watch the world burn. Enchantress is technically a sorceress, but here Delevingne looks more warrior than witch, lending further credence to the rumors that she'll be the main baddie in a movie full of them. 
Delevingne described her character as an "ancient sorceress" and "a feral being. She's been trapped for so long and now she's finally let out." In the movie, she takes over the body of a woman named June Moone, while she was exploring a cave. "June is an adventure-seeker who's always wanted some excitement," Delevingne said. "And she gets what she wished for, in an terrible way."