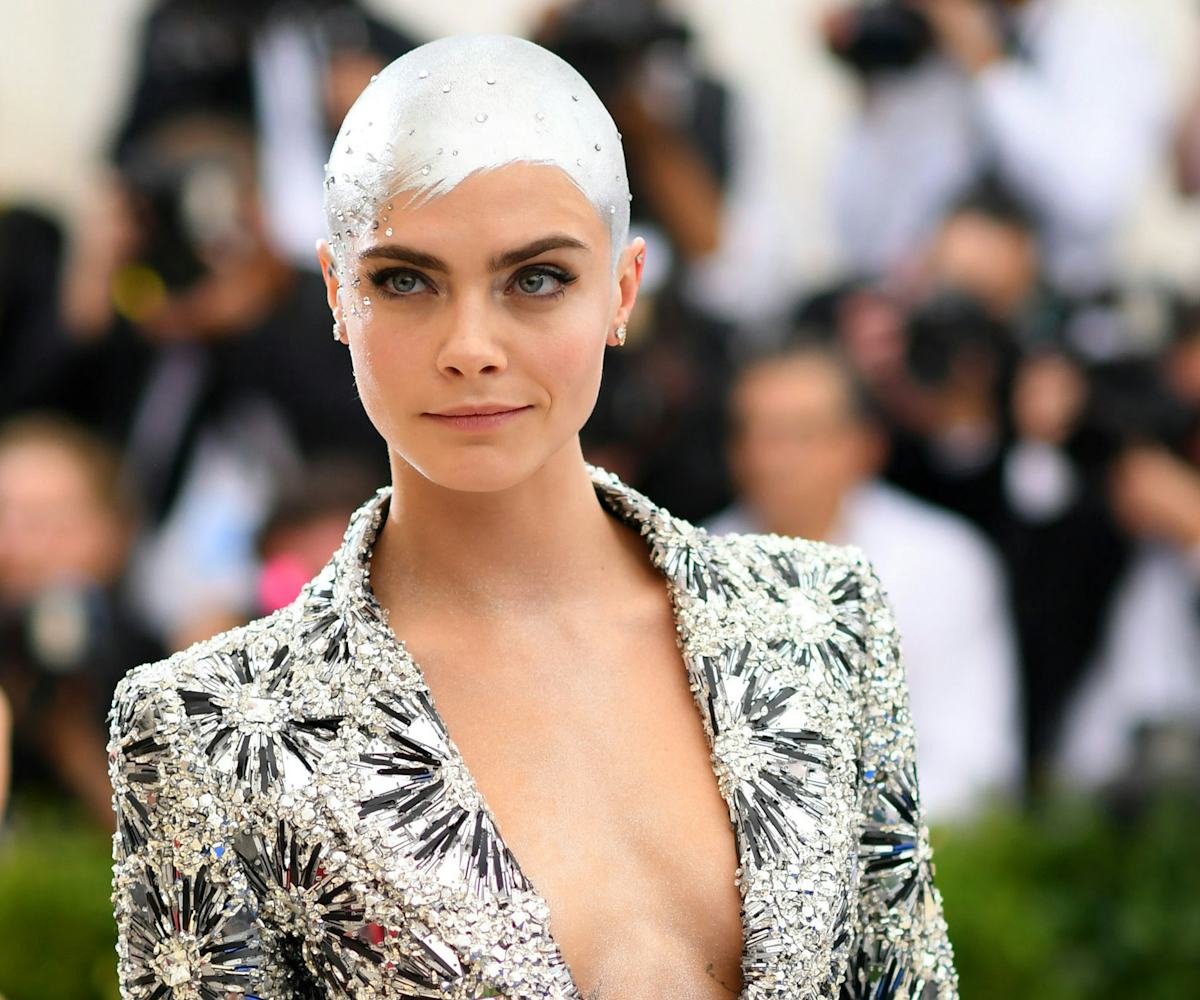 Photo by Dimitrios Kambouris/Getty Images
Cara Delevingne Morphs Into An Award Statuette At The Met Gala
Cara Delevingne is bald. It may have come as a shock when news broke in mid-April, but as of tonight, Monday—the first of May 2017—you can rest assured Delevingne's hair is gone, girl. (She Instagrammed the aftermath last night.)
The model-actor rolled up to the Met Gala with the Chanel crew. The structured Chanel number she wore literally mirrored the chrome spray painted on her dome to look like a pixie cut and paired nicely with her minimal makeup look created by Romy Soleimani using Rimmel London. And just in case she wasn't living her shiniest fantasy, she threw a bunch of silver body glitter over whatever the neckline exposed; crystals and more glitter were even applied to her head. If the Met Gala were to ever hand out awards, let's hope they look something like this: deeply classic and extremely sci-fi.
Sure, Alex Mack showed us it's probably not the brightest idea to mess around in chemistry class, but if said messing around could give you the power to transform into this look—well, sorry, Teach.
Delevingne's head is shaved for her role in the upcoming movie, Life In A Year, which is due out in 2018.
Photo by Dimitrios Kambouris/Getty Images