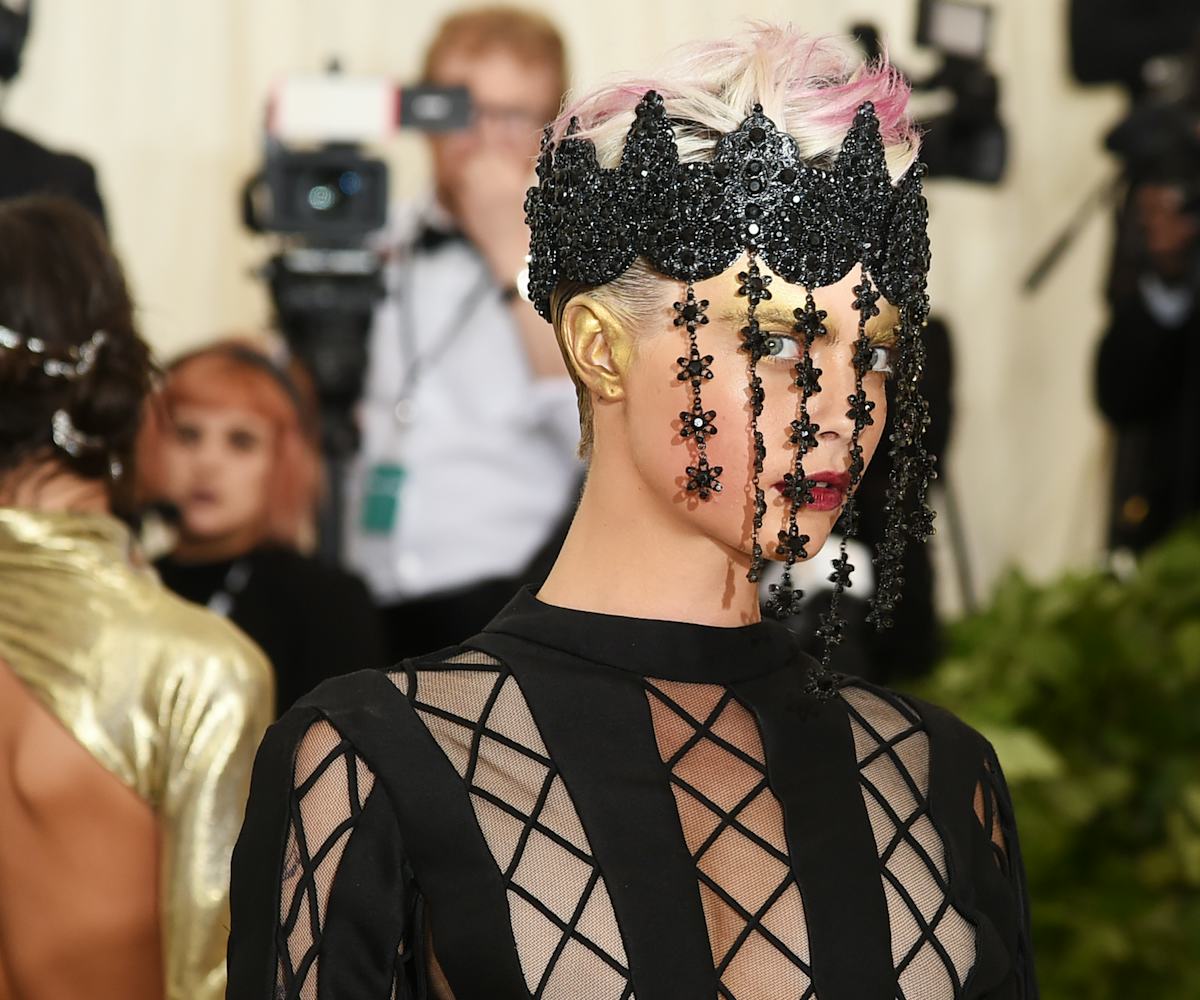 Photo by Jamie McCarthy/Getty Images
Cara Delevingne Finally Got Her Met Gala Photos Developed
Yes, they include shots from the famous bathroom
Model-actress Cara Delevingne took a film camera to the Met Gala this year, and apparently just remembered to get the film developed. The result was an Instagram photo dump filled with throwbacks from the night. She captured some prime moments, making up for the fact that her coverage is a couple of months late.
For the behind-the-scenes snaps, Delevingne got famous friends to pose for her, as well as captured some bathroom shots—and we all know how iconic Met Gala bathroom photos are.
Her caption game is strong, too. "A friend that helps you pee is a friend indeed," she captioned this photo of Katy Perry and model Winnie Harlow. 
Name a more iconic trio.
Who is better dressed here?
Kim K seems... um... nonplussed. At least Kylie's feeling herself. 
Frances McDormand has the best reaction to being photographed in the bathroom that we've ever seen.
Even though she's a bit late to the game with her coverage, we're glad she decided to grace us with these photos. Can Delevingne cover all red carpet events going forward?