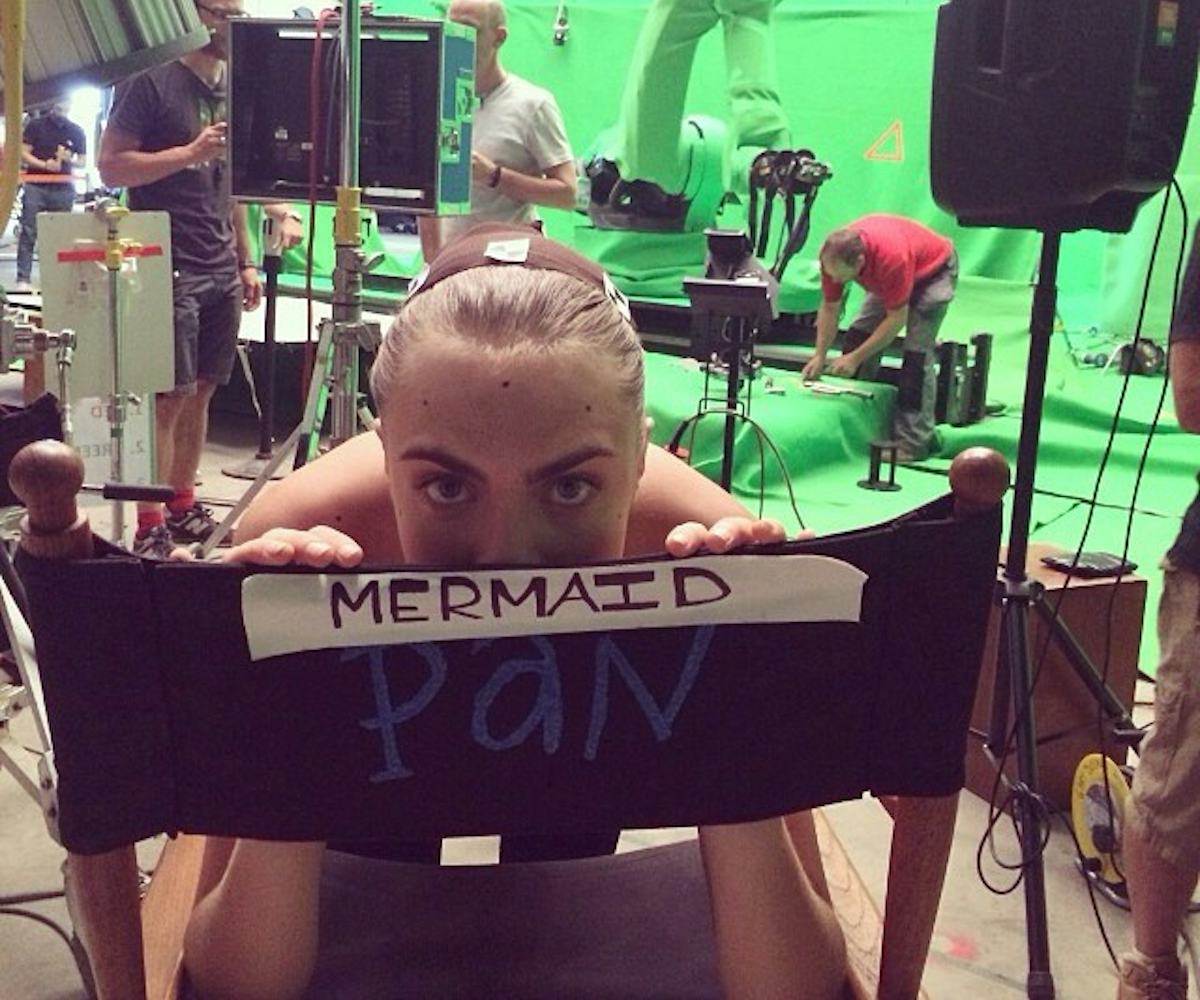 @caradelevingne instagram
omg! get a first look at cara delevingne in pan
Leave it to Cara Delevingne to give the first unofficial look at the new Peter Pan film adaptation, courtesy of —where else?—her Instagram. The model and budding actress posted a photo today, posing in her chair (that's stamped with "Mermaid," hinting that she'll be taking on that role for the flick).
But just in you need further proof, check the caption: "This is gonna be seriously MERMAZING! #PANFollowing" Excited yet?!
This is all alongside an accompanying Instagram video, which shows Delevingne's metamorphosis into the creature. Sadly, it looks like much of the part will be shot against a green screen, but stay tuned...$10 says there will be way more from Miss Delevingne to come. In the meantime, start placing your bets on the movie in the comments!