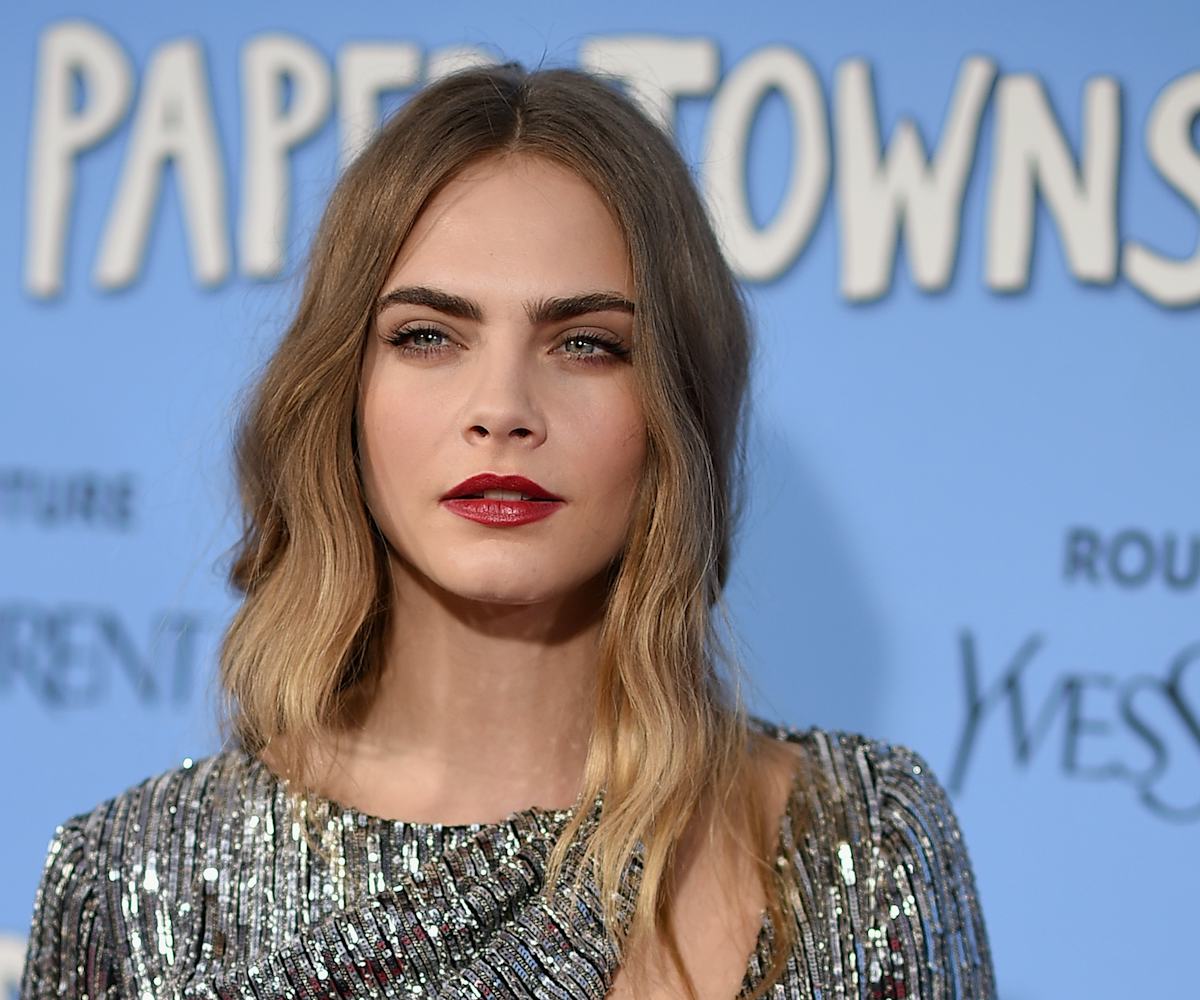 Photo via Dimitrios Kambouris / Getty Images
cara delevingne dyed her hair the coolest pink
The hair goddesses can be benevolent or evil, and it looks like Cara Delevingne is on their good side. The actress/model stepped out at her girlfriend St. Vincent's concert in Montreal yesterday debuting possibly the loveliest cotton candy-colored strands ever. While it could definitely be a wig, we're hoping it's her real hair—because this hue will look awesome as it fades. 
The past year, countless celebrities have grabbed some bleach and dye to make things a bit more colorful, but Delevingne's 'do comes as a surprise, seeing as how she's rarely strayed from her trademark long tresses in natural-looking shades of blonde and brown. With the perfect cool-toned hue, this pink color job is enough to propel the pastel hair trend even longer. We'll be clinging onto our hordes of dye for some time to come.
It's time to add this image to our ever-growing list of #hairgoals.
(via People)