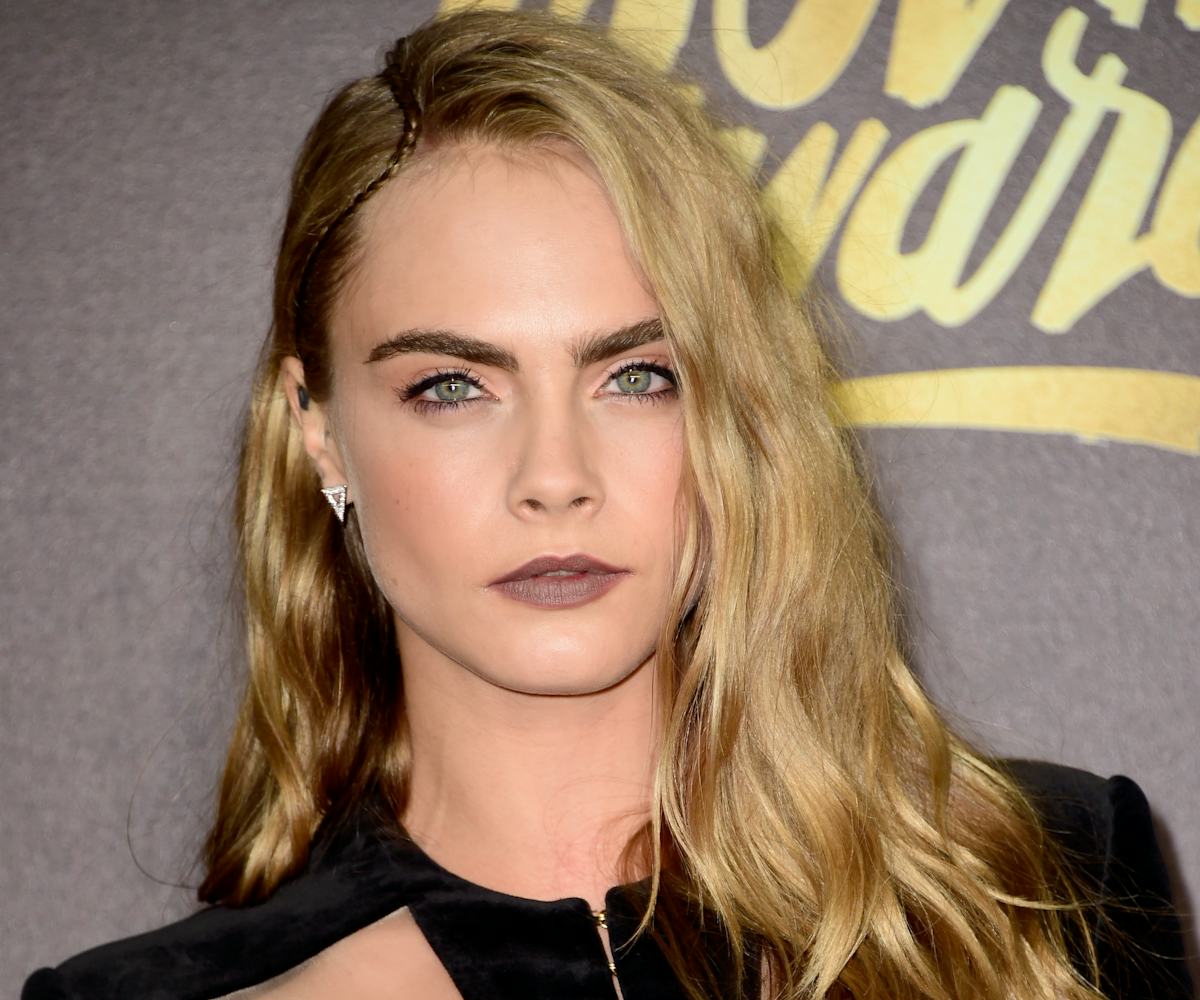 Photo by Frazer Harrison/Getty Images.
Cara Delevingne Just Landed A Huge Beauty Campaign
Meet Rimmel London's newest brand ambassador
Rimmel London is no stranger to tapping some of the industry's greatest British supermodels for their campaigns. Having worked with Kate Moss and Georgia May Jagger in the past, it's only fitting that Cara Delevingne would be the next choice of talent for the brand, which will involve a range of ad campaigns.
Rimmel not only chose Delevingne for her strong look and sense of style, but also her major presence on social media. The model-actress seems stoked, stating, "I'm honored to be working with Rimmel. It's the first makeup brand I was introduced to as a teenager. I'm a London girl through and through, and Rimmel truly captures and represents the city's edgy, cosmopolitan beauty styles." 
Johanna Bussinelli, chief marketing officer of color cosmetics at Coty (Rimmel's parent company), said in a statement, "Cara Delevingne is the perfect embodiment of the trendsetting Rimmel brand and its edgy, streetwise personality. With her bold, modern look, fierce fashion sense and confident stance that true beauty comes from within, Cara is globally admired for her individuality and self-expression. She will be a powerful addition to the brand, inspiring a new generation of women and showcasing a different facet of the eclectic London looks."
Delevingne has been making waves with her return to modeling, with shiny new campaigns for both Saint Laurent (one of the last of the Hedi Slimane era) and Chanel Eyewear. All while working on a new sci-fi flick to release next summer, no big deal. 
To celebrate this new partnership, Rimmel will be announcing the news over a global Snapchat press conference this Friday—yes, you read that correctly, welcome to 2016.  Rimmel fans are able to tweet any questions they have for Cara under #RimmelxCara, and she'll be answering her favorites live during the conference.