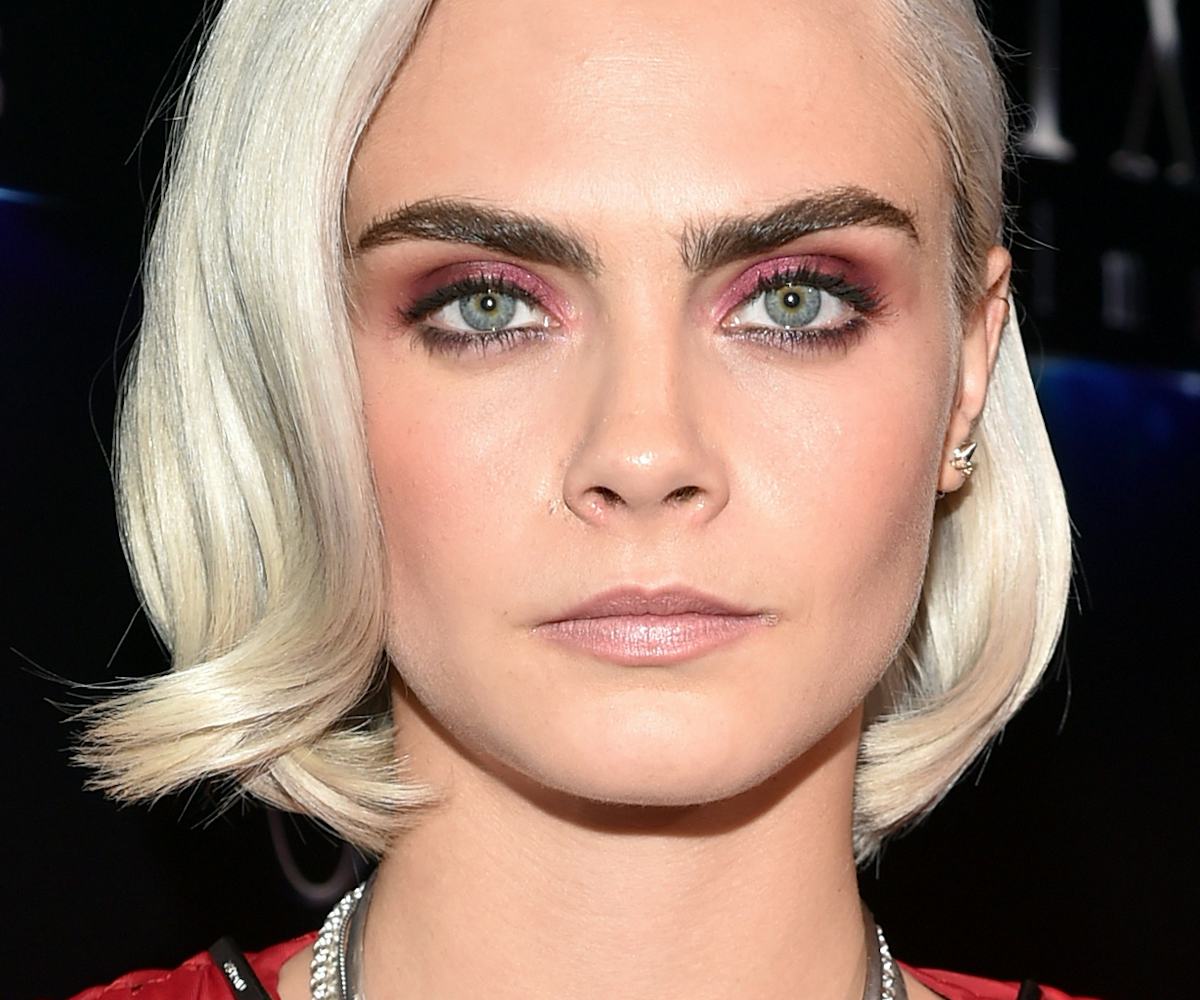 Photo by Alberto E. Rodriguez/Getty Images
Reports Of Cara Delevingne's Shaved Head Have Been Greatly Exaggerated
The world of celebrity haircuts moves fast; if you can't keep up you'll get left in the dust. On Friday, numerous sites had reported that supermodel and actress Cara Delevingne had shaved her head for an upcoming role in the movie Life in a Year. Cara had hinted at the new 'do for a while now, but pictures on her social media showing chopped hair lying on the floor revealed that the time for a fresh look had come sooner rather than later. Now, despite numerous reports, images of the final cut have finally emerged on Instagram, and they indicate a far less drastic transformation than previously promised.
Here's Cara's new haircut:
And for comparison, here's what Delevingne looked like late last month:
The makeover is certainly radical, but really it's more of a cute pixie cut than a full shave.
Jaden Smith is set to star in Life in a Year alongside Delevingne. He too got a pretty drastic style overhaul this week to prepare for his part:
The forthcoming Life in a Year project has been described by W Magazine as "a total tearjerker." The movie is set to tell the tale of "a 17-year-old boy who, after learning his girlfriend is dying, sets out to give her their entire life together, in the year she has left." 
Delevingne now joins other celebrities like Katy Perry and Kristen Stewart in the super-short hair club. But, who is going to be the next star to break out the buzzer?