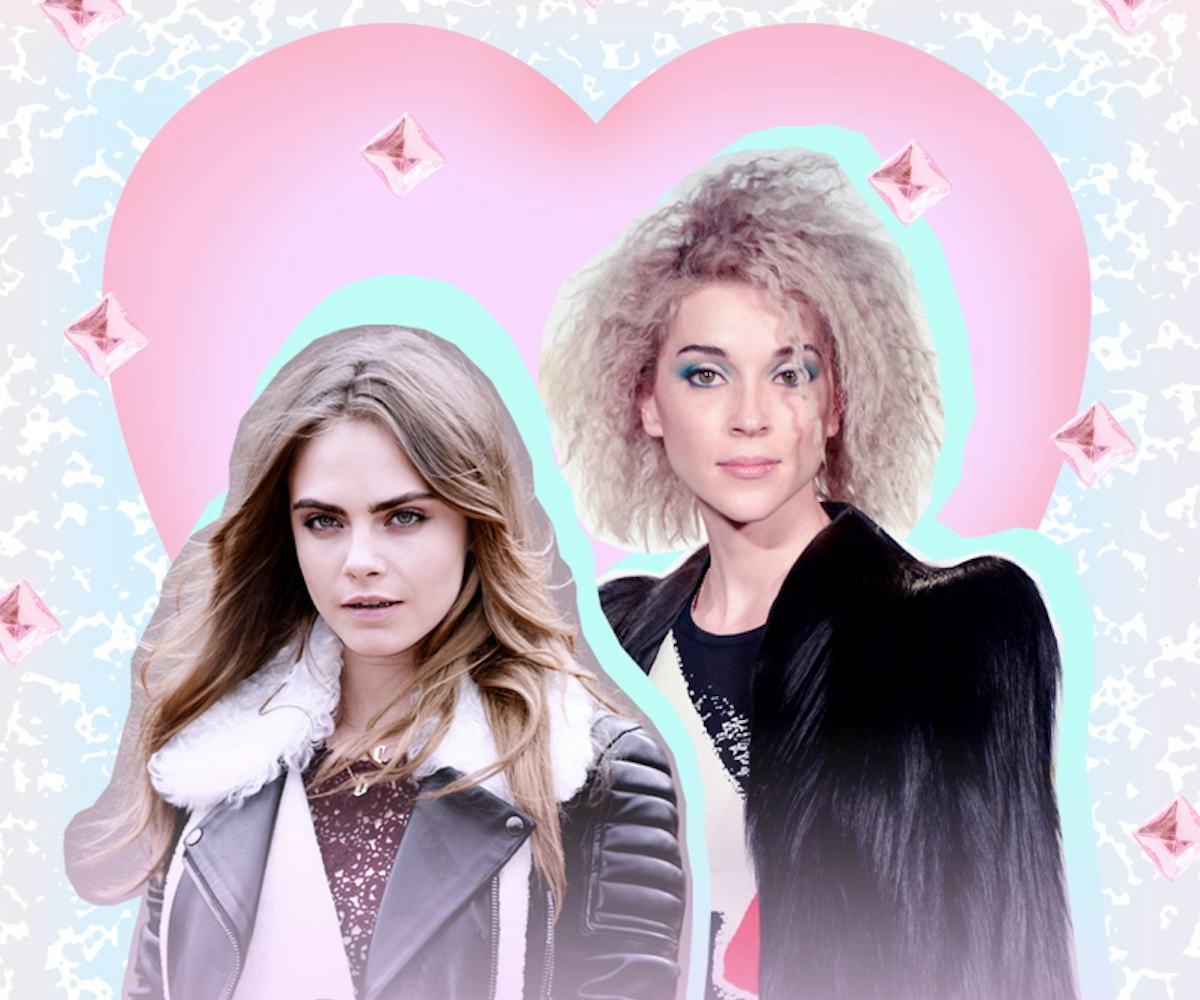 Photos by Gareth Cattermole and Michael Loccisano / Getty Images
cara d and st. vincent are maybe making out
because the world is nice sometimes
In a world where cool supermodels have eyebrows for days and equally beautiful musicians have wild hair and elfin cheekbones, we bring you this rumor: Cara Delevingne might be dating Annie Clark (St. Vincent). Or at least, she may be smooching her. They were allegedly seen kissing at the BRIT Awards Afterparty, and were then seen leaving together (according to the Daily Mail). Obviously this could mean anything. Maybe they were just rubbing their faces on each other like kittens. Maybe they are just friends who like to kiss when they get drunk. The only thing we know is that we are all lucky such attractive people can come into contact with one another without the world just exploding. 
The Sun took it a step further, claiming that Cara and Annie have been dating for four months. There's even a rumor that Cara has a tattoo that says "AC" on her finger. Maybe she just really likes air conditioning, or maybe she really likes one Annie Clark. (We are big fans of both.)
You can see the (semi-creepy paparazzi) photos of them together at the Daily Mail. After we talk about their relationship status, can we talk about St. Vincent's cape game? 
(via Daily Mail)