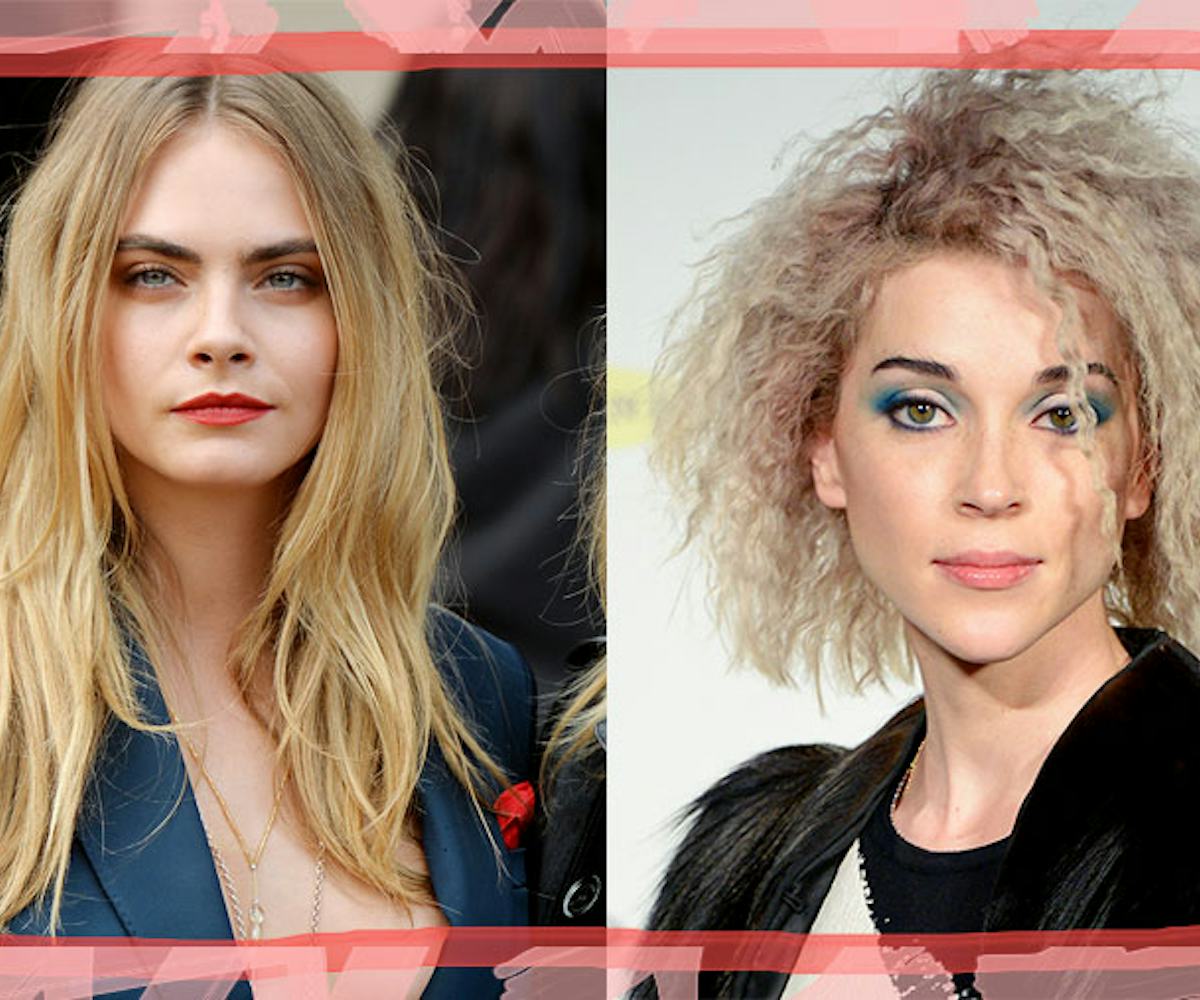 Photos by Anthony Harvey and Michael Loccisano/Getty Images
did cara delevingne and st. vincent break-up?
Updated on 04/22 at 6:00 p.m.: It looks like the rumors are just that! Delevingne tweeted today that she is "very much in love."  
Original Post Published 04/22 at 5:30 p.m.: It's said that things happen in threes, and this week in Breakup Land, that's proving true: First it was Ariana Grande and Big Sean, then it was Miley Cyrus and Patrick Schwarzenegger, and now it's rumored Cara Delevingne and Annie Clark (St. Vincent) have split. Fact: Love has officially died.
A source from the set of Delevingne's new movie Suicide Squad revealed to The Sun the model/actress/singer has been "upset" and "distracted" all week. Indeed, her Instagram account has taken a turn for the melancholy with uploads like an illustration of a  and a
captioned with a simple heart emoji. "It might have been early days but she was head over heels in love with this girl," the source continued. "They had a real connection." Unfortunately, Delevingne's forever-skyrocketing career was reportedly too much for Clark. "It's left her heartbroken," the source added. Us, too, guys. Us, too.