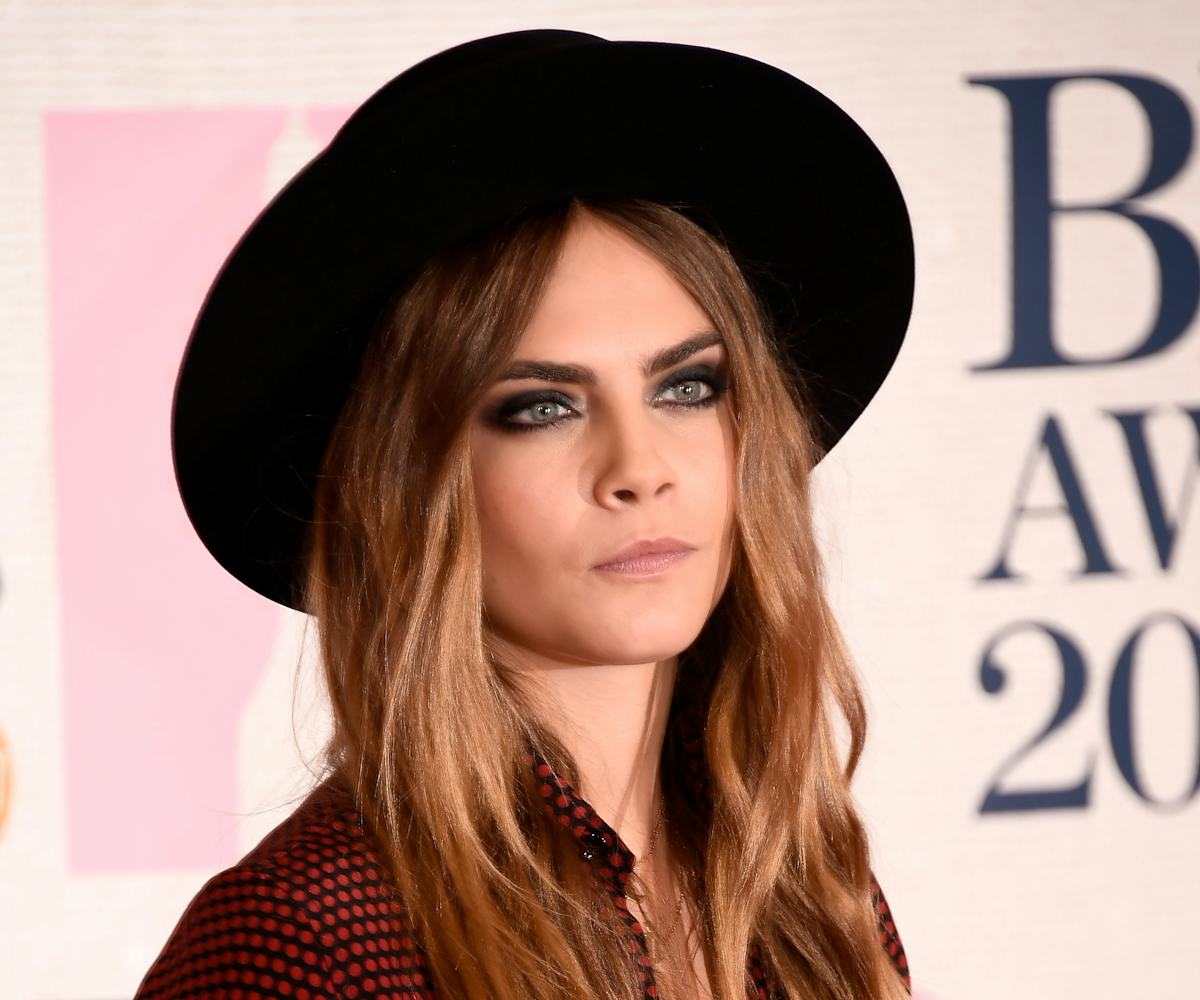 photo by ian gavan / getty images
see the first photo of cara delevingne and her $1'suicide squad' cast
Some time this year, Cara Delevingne shifted her acting career into warp speed, with not one but two movies set for release in the near future. But no movie will be a bigger deal for the supermodel's transition into Hollywood than the comic book movie Suicide Squad, which just began production in Toronto. 
The movie—which also stars Jared Leto, Will Smith, Margot Robbie, and Joel Kinnaman—is about a secret government agency that recruits the world's worst super villains to run highly dangerous missions in exchange for leniency. Director David Ayer has been sharing tons of goodies from the set on his Twitter account—like that time they chopped off Jared Leto's ponytail—but none more impressive than a photo of the entire cast assembled for the first table read.  
There's Cara dead center, who'll be playing a character known as Enchantress, along with other cast members including Jai Courtney and The Mindy Project's Ike Barinholtz. Noticeably absent from the photo is Jared Leto, who's probably off getting his hair dyed green. He's playing the Joker.
Suicide Squad hits theaters next summer.