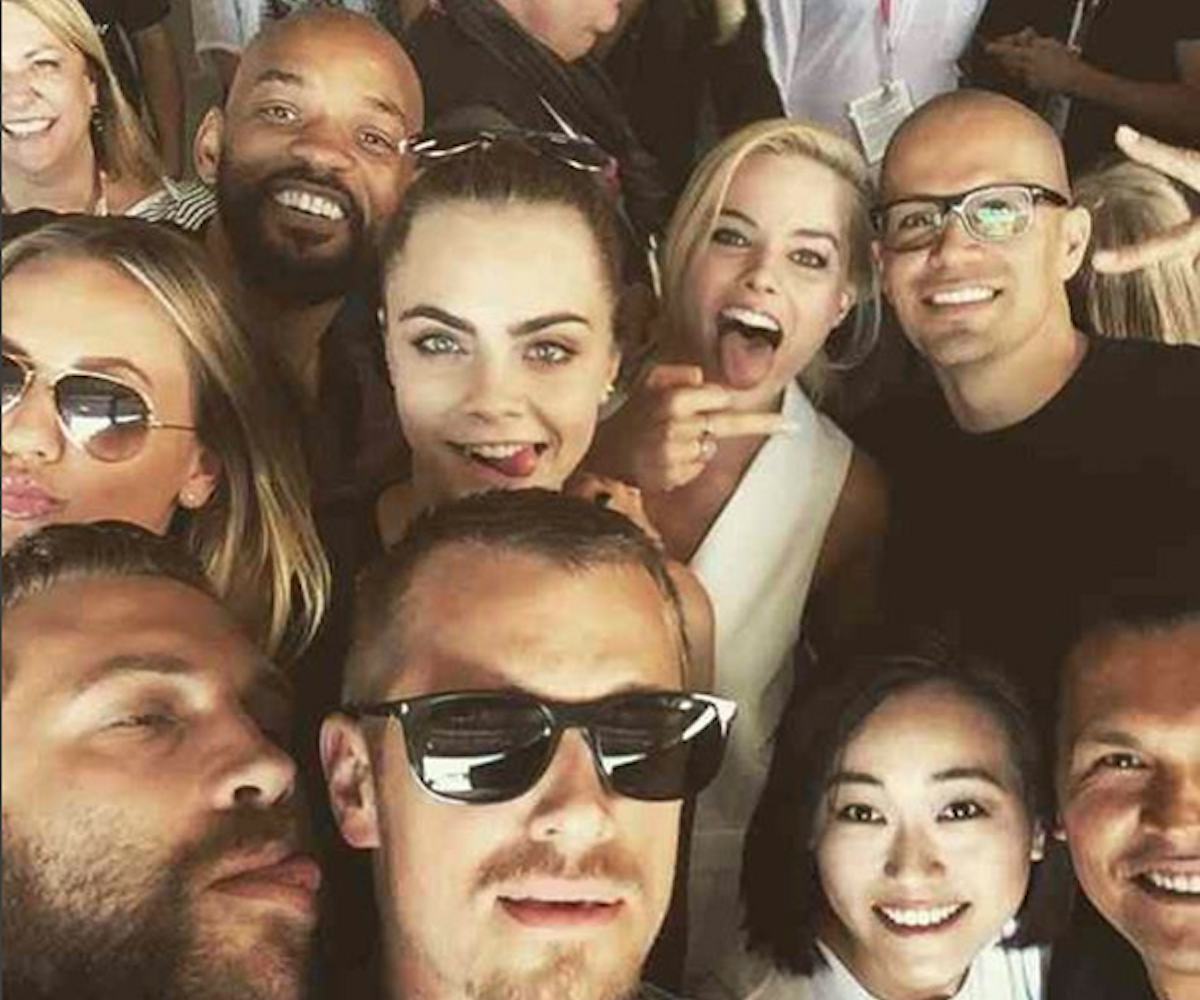 Photo via @caradelevingne Instagram
cara delevingne got a $1'suicide squad' tattoo on the bottom of her foot
and got photobombed by margot robbie
Suicide Squad has officially wrapped filming, but goodies from the production keep pouring out on socia media. Yesterday, Jared Leto publicly said goodbye to his green Joker hair, and today Cara Delevingne was the latest squad member to share photos from "Harley's Tattoo Parlour," where the cast have been giving each other matching "Skwad" ink.
And since Delevingne always has to take things to their extreme, she decided to get her tattoo on the bottom of her foot, which is either very painful or very ticklish. Once again, Robbie did the deed in full Harley Quinn gear. 
`
Delevingne also took the opportunity to give an unknown, black toe polish-wearing individual their own squad tattoo, with a Harley Quinn photobomb thrown in for good measure. Is it just us, or does this look like the raddest movie set of all time? 
`