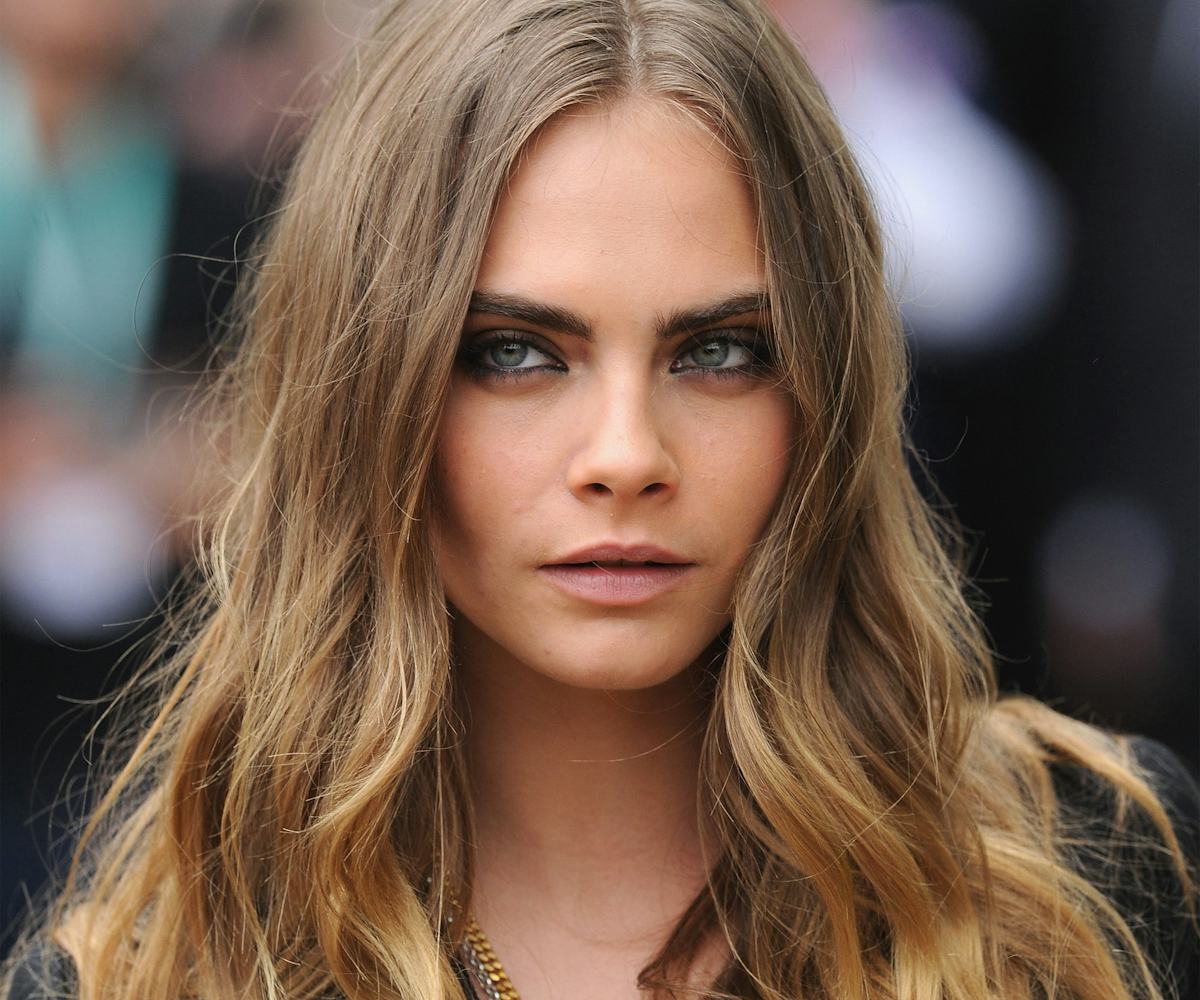 Photo by Stuart C. Wilson/Getty Images
Cara Delevingne Gets Called Out For Copying A Sweatshirt
Cara Delevingne caught herself in a controversy, and it's all centered around a sweatshirt. The actress/model recently posted a photo with Adwoa Aboah to Instagram to announce that she would be selling sweatshirts with the phrase "The Future Is Female." All proceeds, she announced, will go toward the Girl Up! campaign. But there's a major problem: She plagiarized Otherwild, the company that originally designed the sweatshirts in an effort to benefit Planned Parenthood. While the phrase itself is fair use—it was coined on a shirt worn by Alix Dobkin in 1975 in a photograph taken by Liza Cowan—the version that Delevingne is selling blatantly copies Otherwild's design.
The women-run L.A. design collective Otherwild, which admits that it doesn't actually own the copyright of the design, are bringing the issue to the public's attention via social media. Prior to the brand's Instagram post, people had been calling out Delevingne in the comments section of her photo and sharing the image via Twitter. Delevingne and her girlfriend Annie Clark have been seen wearing Otherwild's "The Future Is Feminist" shirts before. 
Delevingne has yet to respond about the sweatshirts.