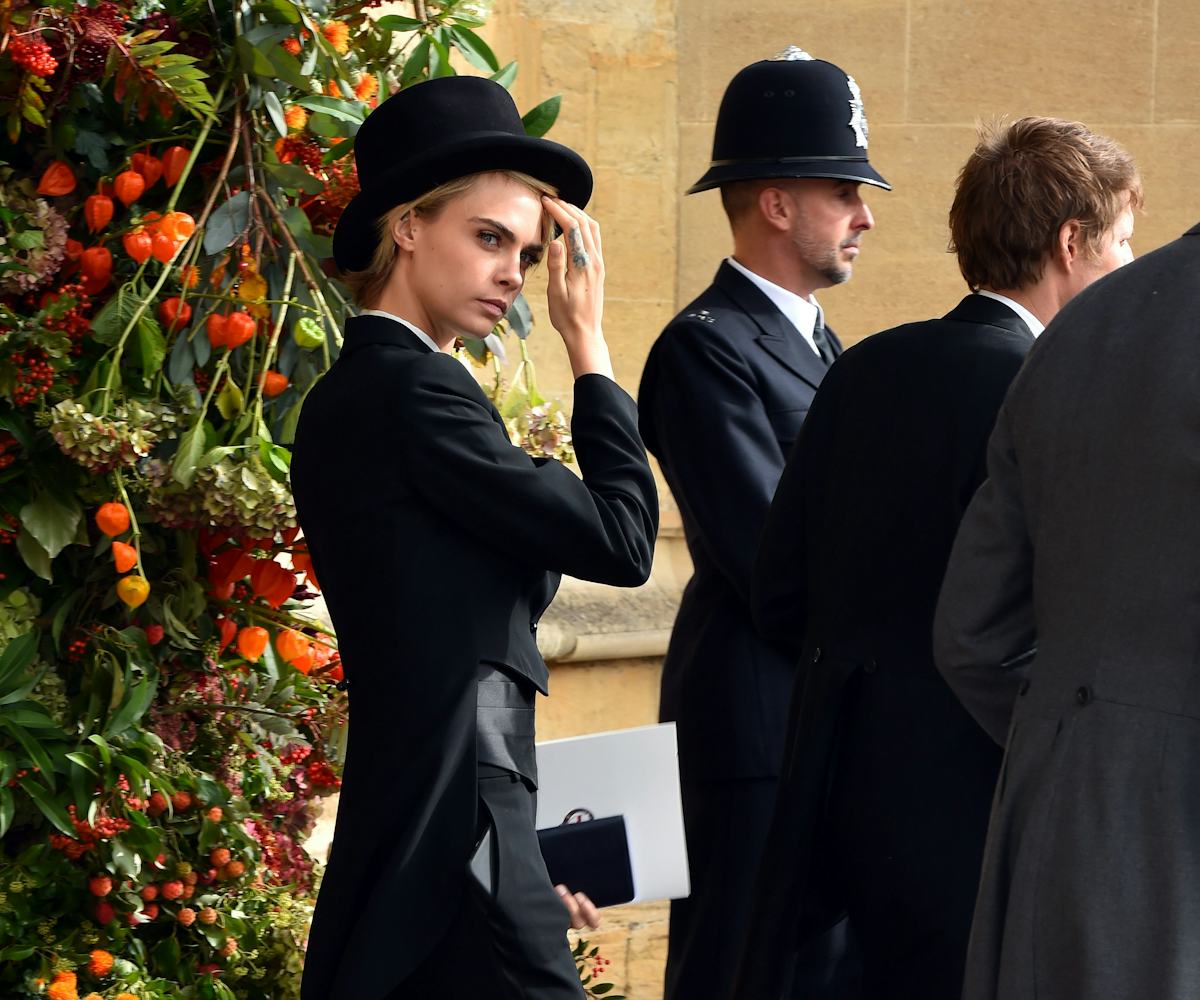 Photo by Matthew Crossick - WPA Pool/Getty Images
Cara Delevingne Wore A Tux To A Royal Wedding
She broke royal tradition with her look
Cara Delevingne turned heads (and made me gayer) with her outfit at Princess Eugenie's royal wedding on Tuesday. She broke royal tradition and wore a tuxedo and top hat, and it was pure big dyke energy. Everyone else's outfits can go home, Delevingne was the best-dressed guest, hands down.
Delevingne's paired a slim tux with tapered, ankle-grazing pants with a top hat and black stilettos, which looked both effortlessly glamorous and androgynous. She topped off the look with a surprising accessory—a toothpick, which she held between her teeth while walking to the wedding.
Delevingne's top hat was what actually broke her from traditional protocol—women at these events are supposed to wear elaborate headpieces. Her tuxedo was less of a faux pas, but women are usually expected to wear dresses to royal weddings. Rules are meant to be broken, though—especially when they're outdated and conform to heteronormative gender assumptions.
Ashley Benson didn't attend as her plus-one, it seems, but we're not taking it as a sign that the pair has split.