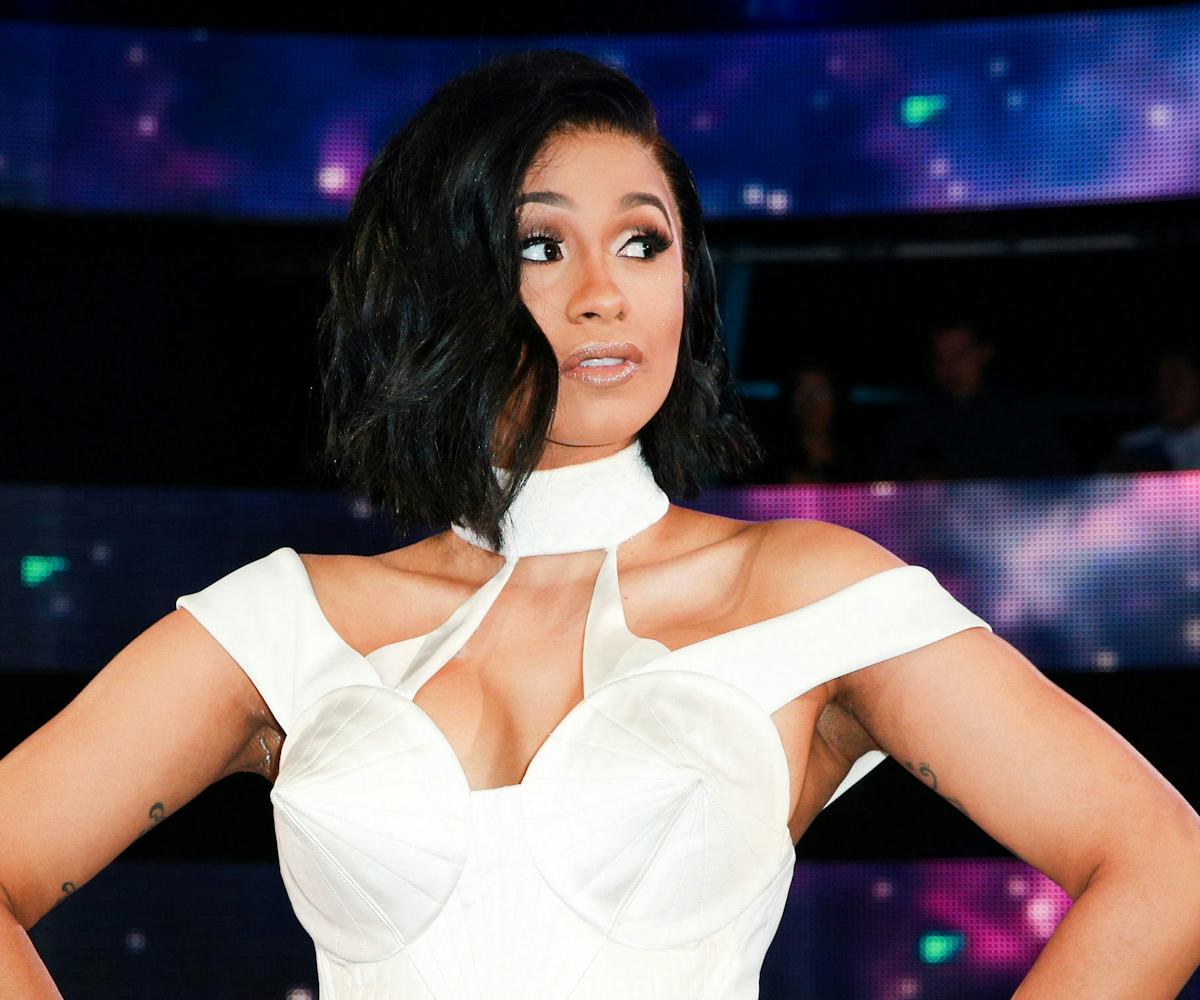 Photo by Rich Fury/Getty Images.
Cardi B Says She Was Kicked Out Of A Hotel By Racist Employees
"Albany is known for being racist"
This weekend, Cardi B and her crew were allegedly kicked out of an Albany, New York, hotel after staff members noticed smells of weed coming from their floor. According to the rapper, though, she and her team don't actually smoke.
"Bodak Yellow" singer took to her favorite platform, video, to delve into details of the incident. The videos, which were posted on Instagram, have since been deleted but are available to view below. "Albany is known for being racist," she says at the beginning. "And I really experienced that shit yesterday." She goes on to recalls that the cops came to her room in the middle of the night and said that they have to leave. "Now, if you know me, I don't even talk about smoking weed because everybody knows that I do not smoke weed," she says. "And none of my team members smoke weed."
She goes on to explain that the floor was made up of mostly "Caucasians" and that cops didn't even bother to search the room—they simply asked them to vacate the premises. "And I really don't want to be the one to pull the race card," she says. "But that is the only explanation that I could fucking find."
According to TMZ, the Albany Police Department denies allegations of racism.