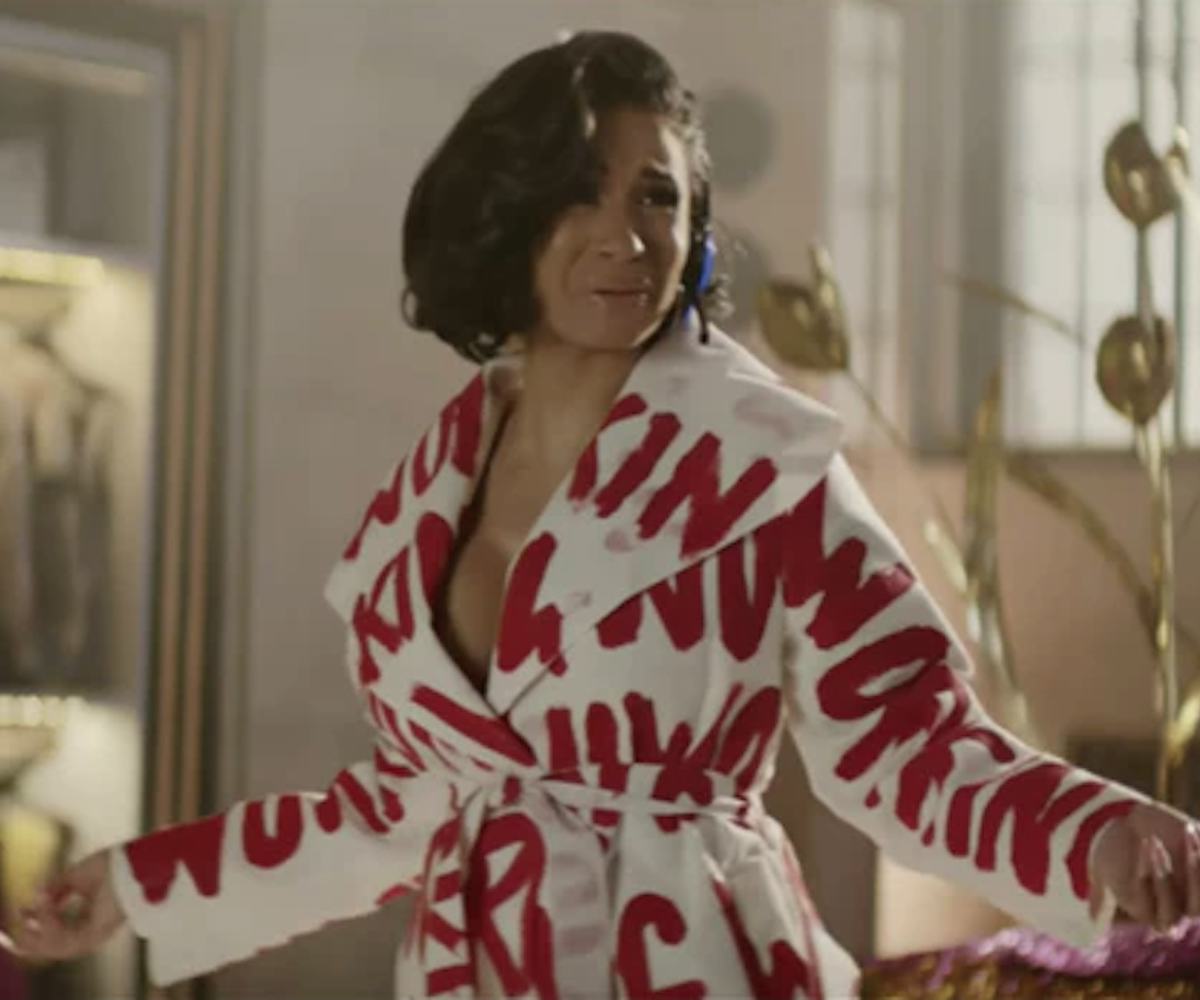 screenshot via youtube
Watch Cardi B Take Over For Alexa In Amazon's New Commercial
It's honestly the best thing you'll see all day
This year's Super Bowl commercials are already proving to be pretty hilarious, and the game hasn't even taken place.
Just a few days ago, Doritos unveiled a new commercial showcasing Morgan Freeman's and Peter Dinklage's rapping skills—with a little help from Missy Elliott and Busta Rhymes. And now, Amazon's newest commercial sees Cardi B, Rebel Wilson, Gordon Ramsay, and Anthony Hopkins becoming voice replacements for Amazon's Alexa, the intelligent personal assistant used in the Amazon Echo and the Amazon Echo Dot devices, after she loses her voice.
In the ad, Ramsay screams at a man who asks "Alexa" for a grilled cheese sandwich recipe, Wilson turns a dinner party into a phone sex nightmare, and Hopkins goes full-on Silence of the Lambs and frightens a woman by creepily asking about her friend's whereabouts.
But the true star of the commercial was Cardi B. Like during her interview with Jimmy Fallon in December, she joked and chirped her way through helping a young man figure out the distance between Earth and Mars. She also goes out of her way to perform "Bodak Yellow" for a man requesting to hear country music, which, same. 
In all honesty, if we could have Cardi B dictate our lives to us, I'd say we'd all be living our best lives. 
Watch it all unfold, below.