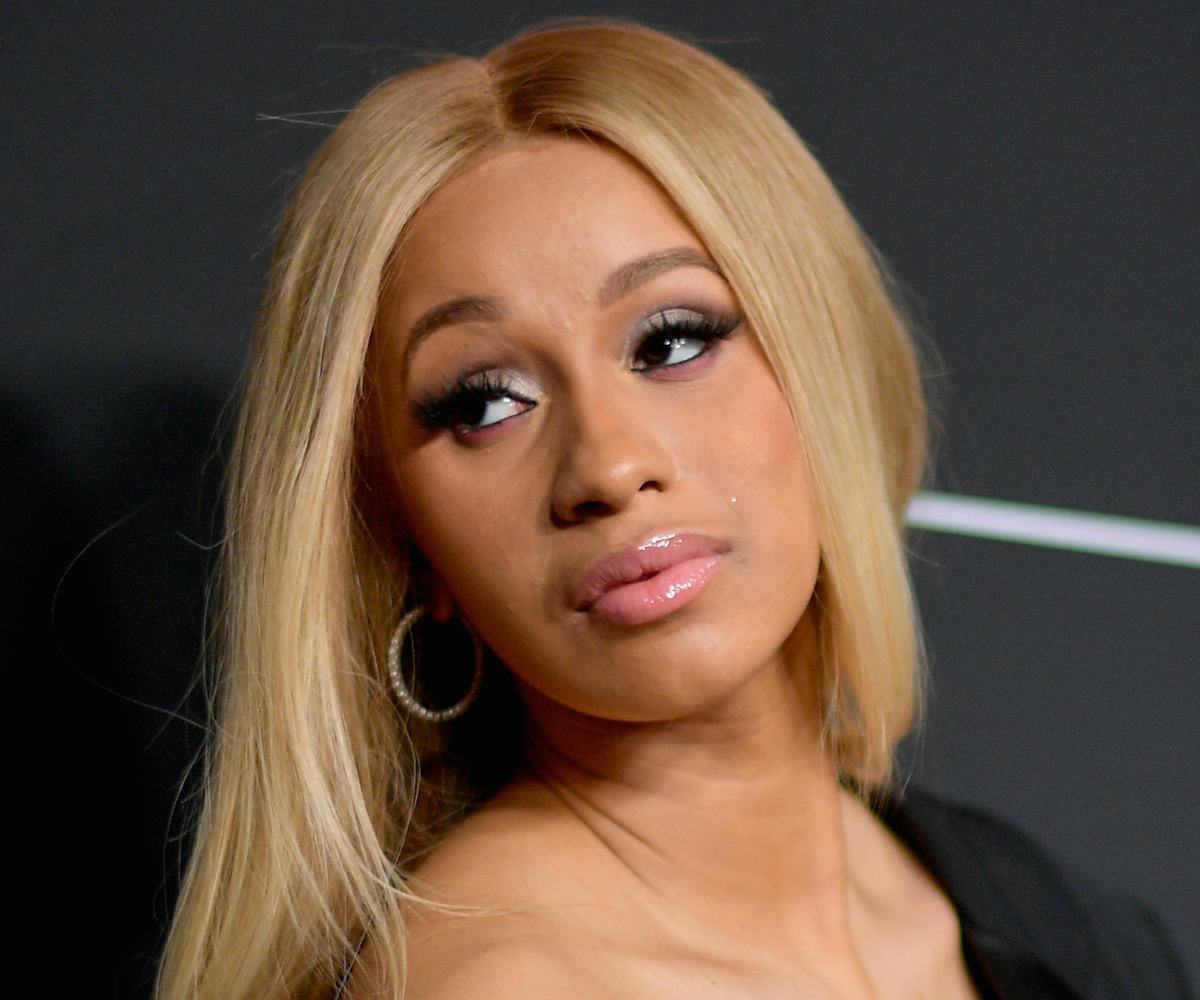 Photo by Matt Winkelmeyer/Getty Images
Cardi B Deletes Instagram Following Fight With Azealia Banks
Banks called her a "caricature of a black woman"
It appears that Cardi B deleted her Instagram and made her Twitter private after trading barbs with Azealia Banks.
On Friday, Banks went on The Breakfast Club show to speak about her new single "Anna Wintour." However, her interview took a detour after Banks began criticizing Cardi, calling her a "caricature of a black woman." 
"Two years ago, the conversation surrounding black women's culture was really reaching an all-time high, and we were really like discussing our power amongst ourselves," she began, referencing the discourse happening around Beyoncé's Lemonade. "There was just this really, really, really intelligent conversation going on nationally and then everything just kind of changed and then it was like Cardi B. I'm just talking about this caricature of a black woman that black women themselves would never be able to get away with. Like, if my spelling and grammar was that bad, I'd be canceled. If Nicki Minaj spelled like that, we would be ragging on her all day."
According to Billboard, Cardi responded shortly thereafter on Instagram.
"A woman who constantly finds joy in belittling black women (Beyonce, Rihanna, Skai Jackson, Remy Ma), can't try and stand for them because it's convenient!" she wrote in a post screen capped by fans. "The difference between me and you, I've never pretended to be or represent someone I'm not! I've made it where I am for being myself and staying true to that… You busy trying to be a voice of reason and a representative for women of color when you can't even reason with yourself. You can't understand where your insecurities come from."
Cardi also took to the comments of a video of Banks' interview to further elaborate. 
"I'm from the hood. I speak how I speak I am how I am. I did not choose to be famous people choose me! People followed me on Instagram and the people gave me a platform to introduce my talent," Cardi wrote. "I never asked to be a example or a role model I don't want to change my ways because I'm famous that's why I just mind my business. This is coming from a woman that bleached her skin but want to advocate. GOODBYE. Im not apologizing or kill myself because of who I am."