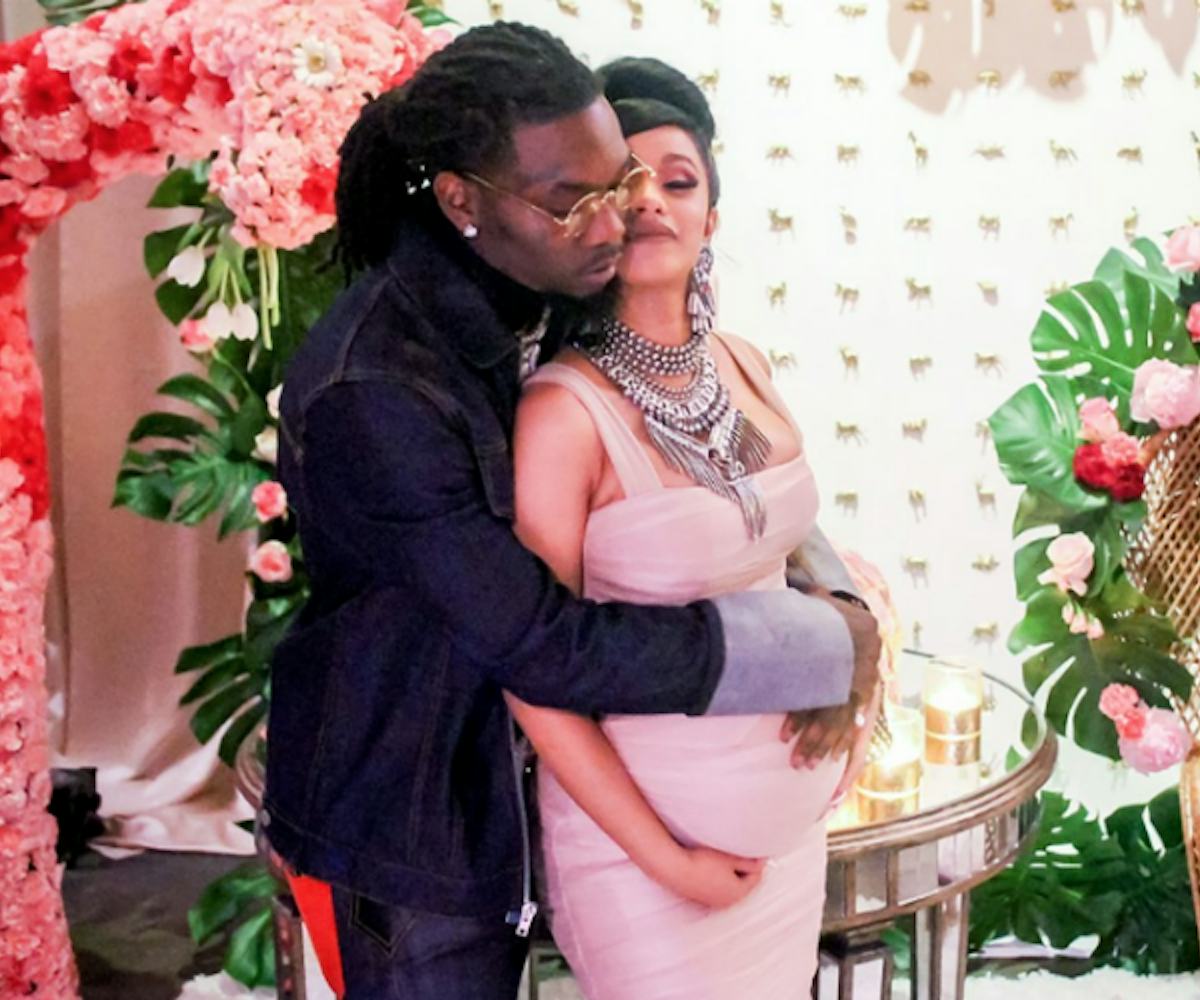 Cardi B Had A Custom Bodega At Her Baby Shower
A New York girl through and through
Cardi B, Offset, and their closest friends and family celebrated the couple's soon-to-be-born baby last night in style—with an opulent Bronx fairy tale-themed baby shower.
The event took place in Georgia (where Offset is from), but bits of New York City appeared throughout. According to Vogue, there were flowers bursting out of 6 train subway car replicas, street signs of actual corners in the Bronx, and even a custom bodega. Instead of stocking chips and sandwiches, the "Bardi Baby Bodega" included diapers and baby bottles. You can take the girl out of the Bronx, but she'll never forget where she came from.
As far as food is concerned, there was sliced fruit, soul food, and custom-made piraguas for guests. There were also coquito cocktails (aptly named "Uptown Baby") and Hennessy shots. Cardi couldn't drink, of course, but she got something better in her honor, a five-tier cake made up of her favorite flavors: pineapple, strawberry, red velvet, chocolate ganache, and honey bun. The event planner, Karleen Roy, described the event as being "a magical and imaginary Bronx land fit for the quintessential baby girl… only this time there is a plot twist in this lavish story: it's a magical, whimsical land, but FOR THE CULTURE!" This is going to be one lucky baby. 
Head on over to Vogue to see more pictures from the night.