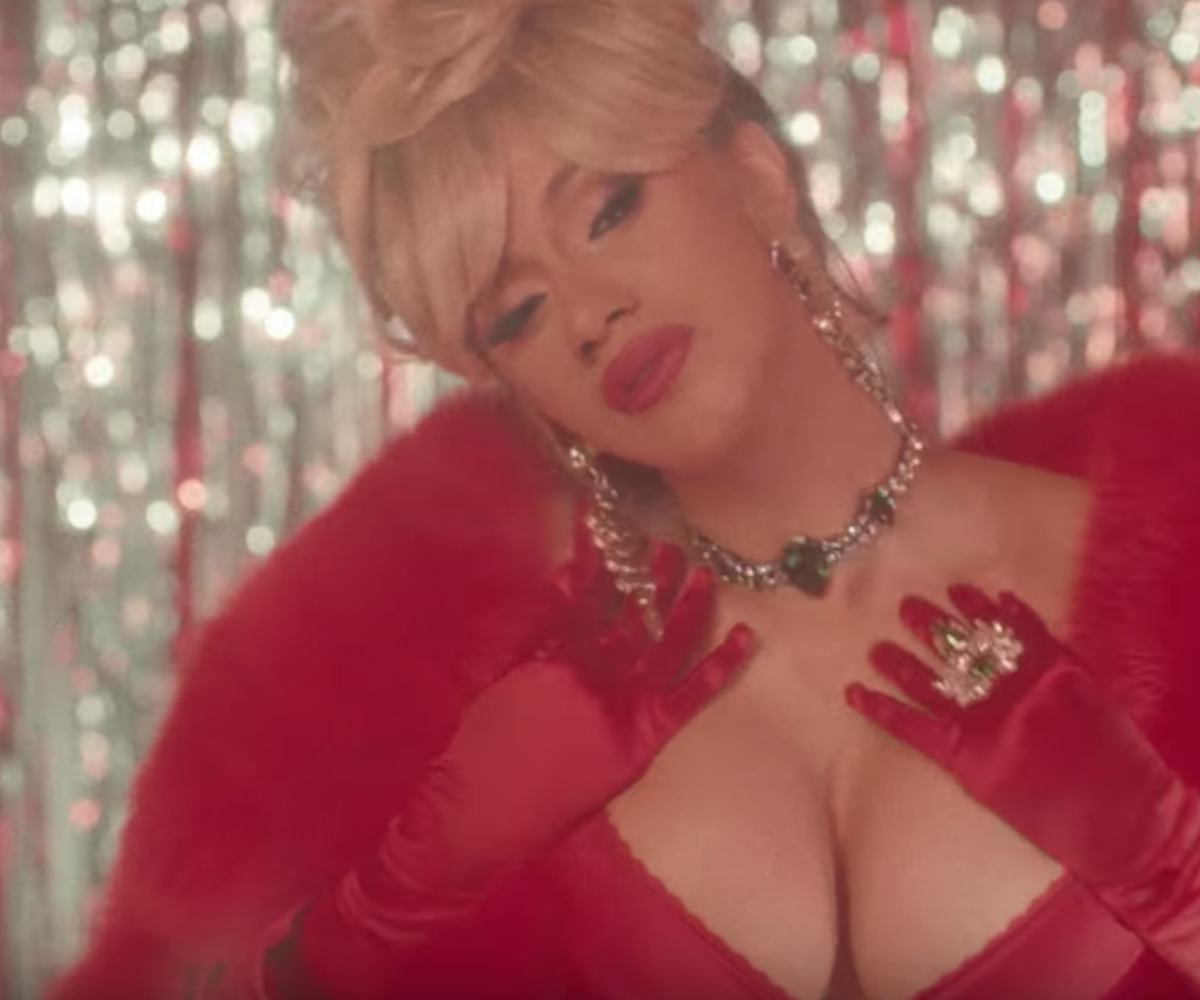 screenshot via youtube
People Have Mixed Feelings About Cardi B's "Bartier Cardi" Video
"It looks like a cheap version of 'Partition'"
In case you were too heartbroken to notice, last night, Cardi B finally released the video for "Bartier Cardi (feat. 21 Savage)." The video, directed by Petra Collins, sees Cardi at what many (including us) thought to be her best—dressed in lavish (hopefully faux) furs and gaudy jewelry and surrounded by a sea of shirtless men. Unfortunately, not everyone was a fan of the hazy visual. Many argued that the video's obvious product placement was a bit much and that the visual was too similar to Beyoncé's "Partition" video.
Others felt that the video didn't fit the vibe of the song.
The criticism didn't stop there. Over the weekend, Cardi released a new single, "Be Careful," a raw, upbeat track that served as a warning for a cheating lover. People were quick to critique that, too, saying that, if a different female rapper, like Nicki Minaj, had released it, they would be dragged for it.
They also pointed out that the song was probably nodding at the Bronx native's relationship to Migos member Offset, who allegedly cheated on her. 
But not all of the comments were negative. While some may not have liked the extensive product placement in the "Bartier Cardi" video, others thought it was a smart financial move on Cardi's end. 
People also clapped back at those hating on "Be Careful," saying that Cardi isn't obligated to make party music all the time. 
See the video below to decide for yourself, and don't forget to tune in this Saturday to see Cardi take the stage on Saturday Night Live. 
\\
Cardi's debut album, Invasion of Privacy, is due out April 6.