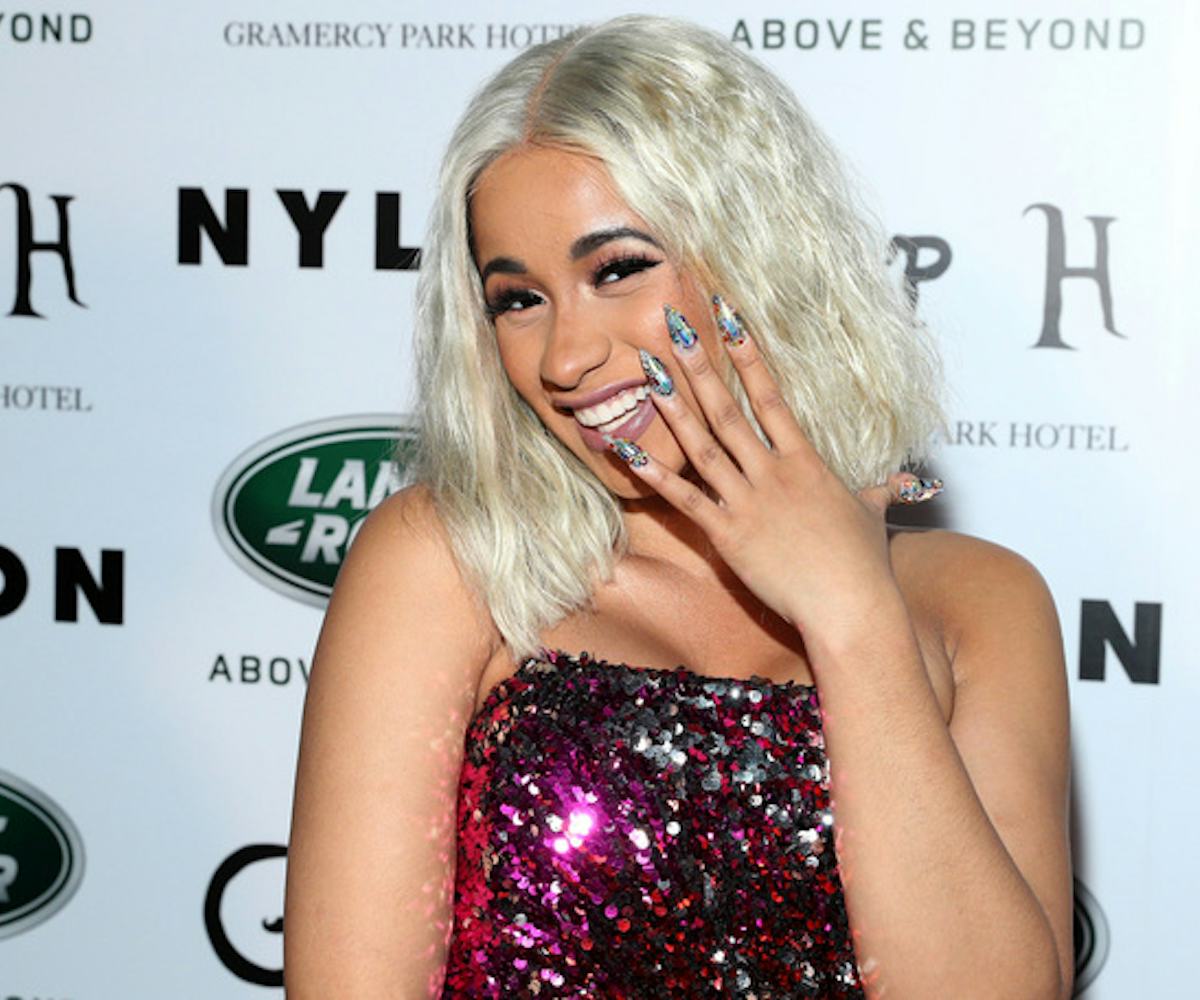 Photo by Rob Kim/Getty Images.
Cardi B's "Bodak Yellow" Finally Reaches Number One
Honestly, it's about time
Just a couple of months ago, unless you watched Love & Hip Hop: New York, the name Cardi B wasn't on your radar. Now, as Billboard reports, the young rapper from the Bronx has the No. 1 song in the country.
The artist and her Bardi gang pushed out Taylor Swift to reach the top spot. Cardi B is the first woman since Lauryn Hill's "Doo Woop (That Thing)" in 1998 to have a No. 1 solo rap song, and she's only the fifth female rapper to lead the Hot 100 at all. Look what you made her do, Swifties and Barbzs.
The news is exciting because the track is legitimately good, which can't be said about *ahem* others and has been the ubiquitous bop of the summer. But, more than that, Cardi's is a come-up story for the ages. The 24-year-old started out as a stripper and rose from being a "regula degula schmegula" girl into a star who receives hugs from Beyoncé and advice from J. Cole. Who doesn't love a happy ending like that? People who aren't very nice, that's who. Congrats, Cardi, this is your time to shine. 
And that, friends, is what making money moves looks like.