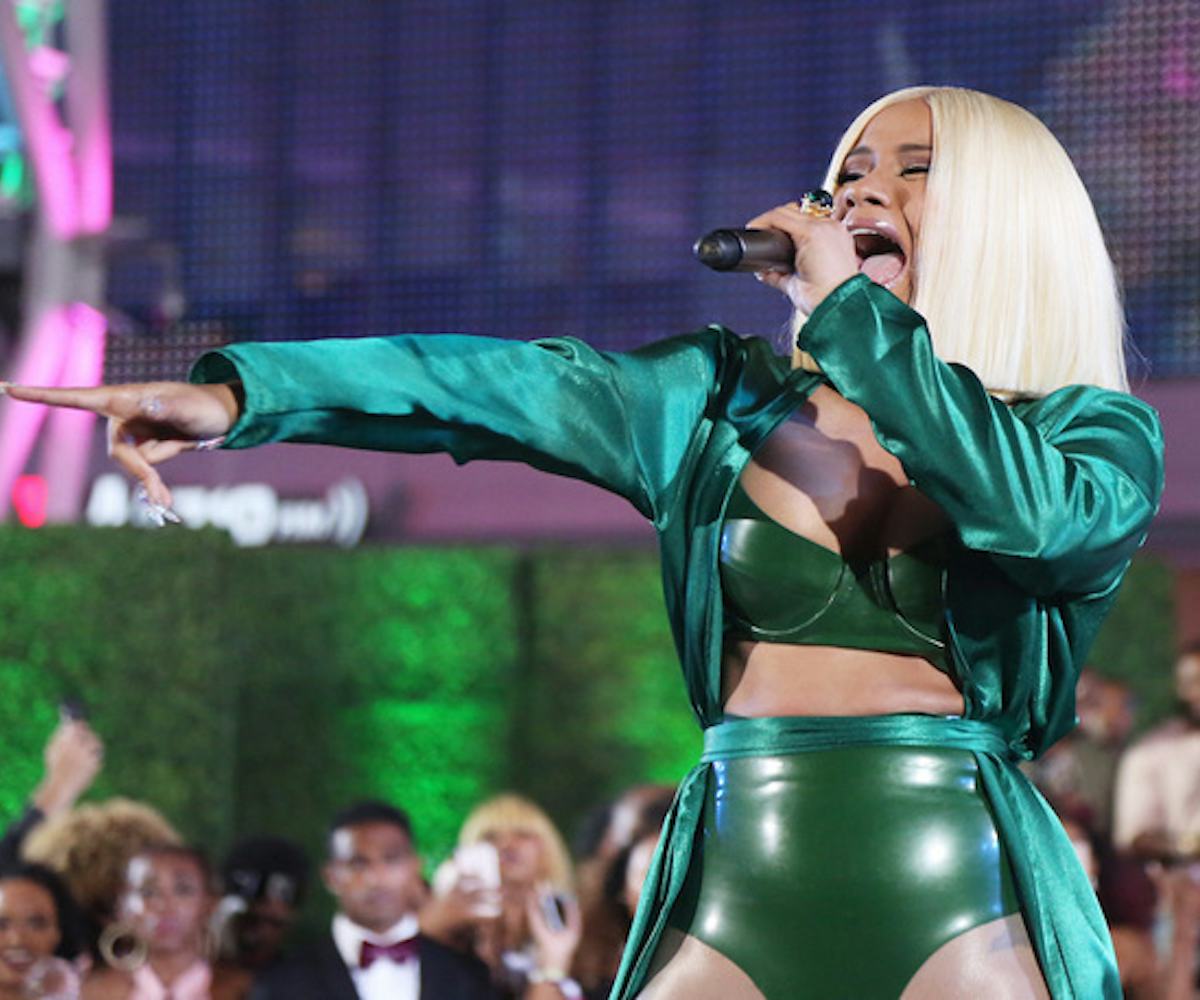 Photo by Maury Phillips / Getty Images
Cardi B's 'Bodak Yellow' Is The Highest-Charting Rap Single By A Woman Since 2014
She celebrated with a packed performance at the MoMA PS1 just yesterday.
People have been underestimating Cardi B ever since she rose to fame as an Instagram celebrity while working as an exotic dancer in New York. Now, after a series of lovable reality TV appearances and a handful of well-reviewed mixtapes, Queen Cardi is finally topping the charts and claiming her much-deserved throne. Her definitively powerful summer jam "Bodak Yellow" is the highest-charting rap single by a woman since Nicki Minaj's "Anaconda" in 2014.
According to XXL Mag, "Bodak Yellow" debuted on Billboard's chart five weeks ago, and moved from No. 27 to No. 14 this week. "Anaconda," which was which was the highest-charting song for an unaccompanied female rapper with no guest features, peaked at No. 2 three years ago. It's looking like Cardi could potentially top that record soon, considering the song is very much still on the rise. The FADER adds that "Bodak Yelow" also went from No. 13 to No. 6 on the Streaming Songs chart and saw a significant increase on the Radio Songs chart, growing in audience by 22 million, up 54 percent.
"All she does is work on her craft," JWhiteDidThat, the producer behind the bop, said. "I promise you, from the little Instagram videos she does, she has those headphones on and she be engaging beats. She's treating it like she's in the dang NFL or NBA. She's grown so much in the past year. I'm so proud of this girl."
Cardi celebrated her success with a packed live performance at The MoMA PS1 in New York just yesterday. 
Get that shmoney, girl!