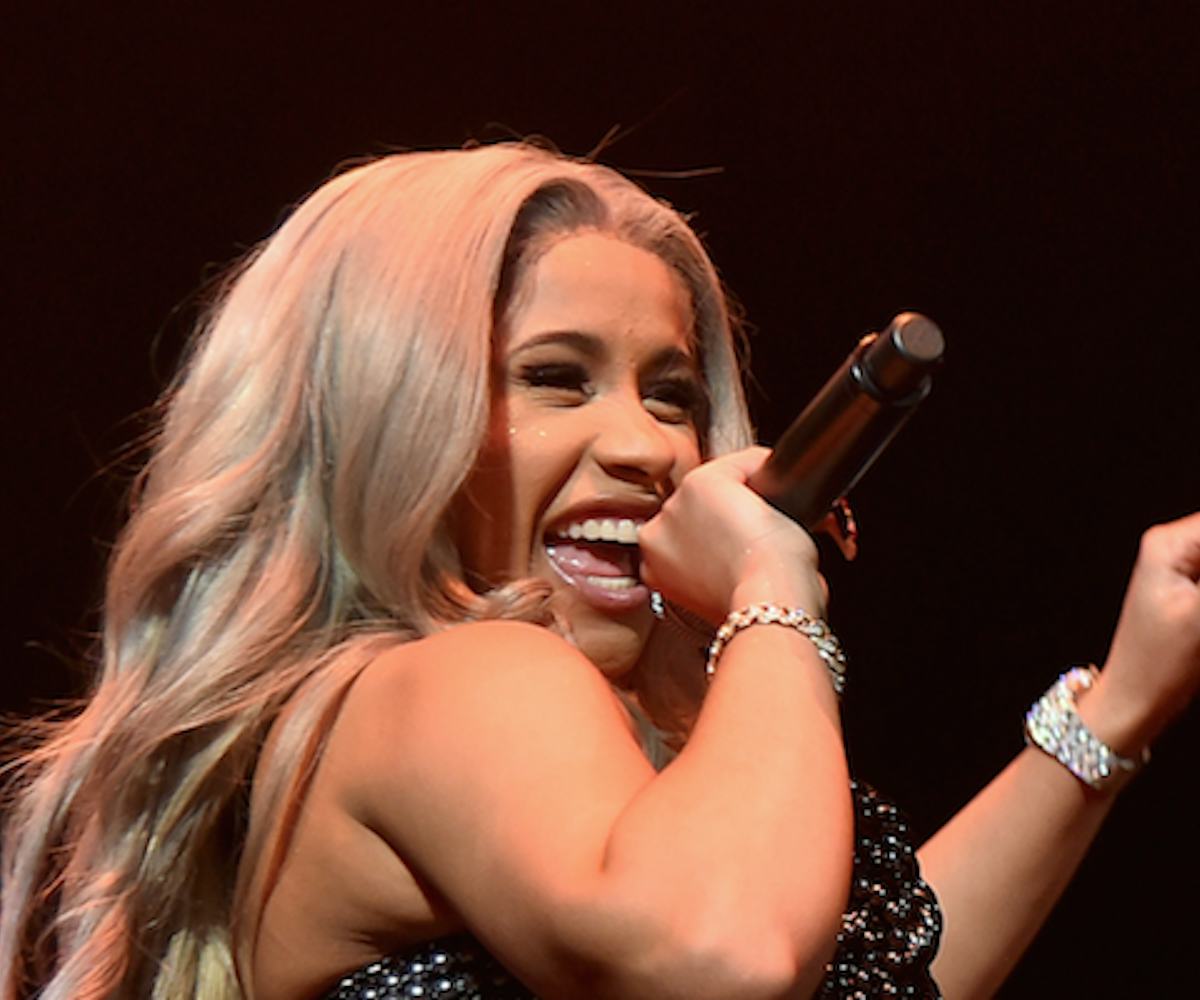 photo by Theo Wargo / getty images
Cardi B And Juicy J's Raunchy New Song Is More Than NSFW
Cardi B has never been one to hold her tongue. And in Juicy J's sexual new single, aptly titled "Kamasutra," she likewise doesn't hesitate to let us know she wants to have sex all night long.
Produced by Mike WiLL Made-It and Resource, the track (and cover art) is filled with enough sexual references to make you blush in public. Some expressed that the track is more than NSFW―it's not safe for home, either! Fans of both artists took to Twitter to hilariously express their love for the explicit club banger.  
"23 seconds into this Juicy J & Cardi B song and I'm banning it from my son," one Twitter user wrote. Another added that the track made them want to "do dirty things to their nonexistent significant other."
Cardi herself expressed that she wouldn't be able to play the song in front of her mother because she would "beat her ass" if she heard it. 
Stream the single (with headphones in), below.