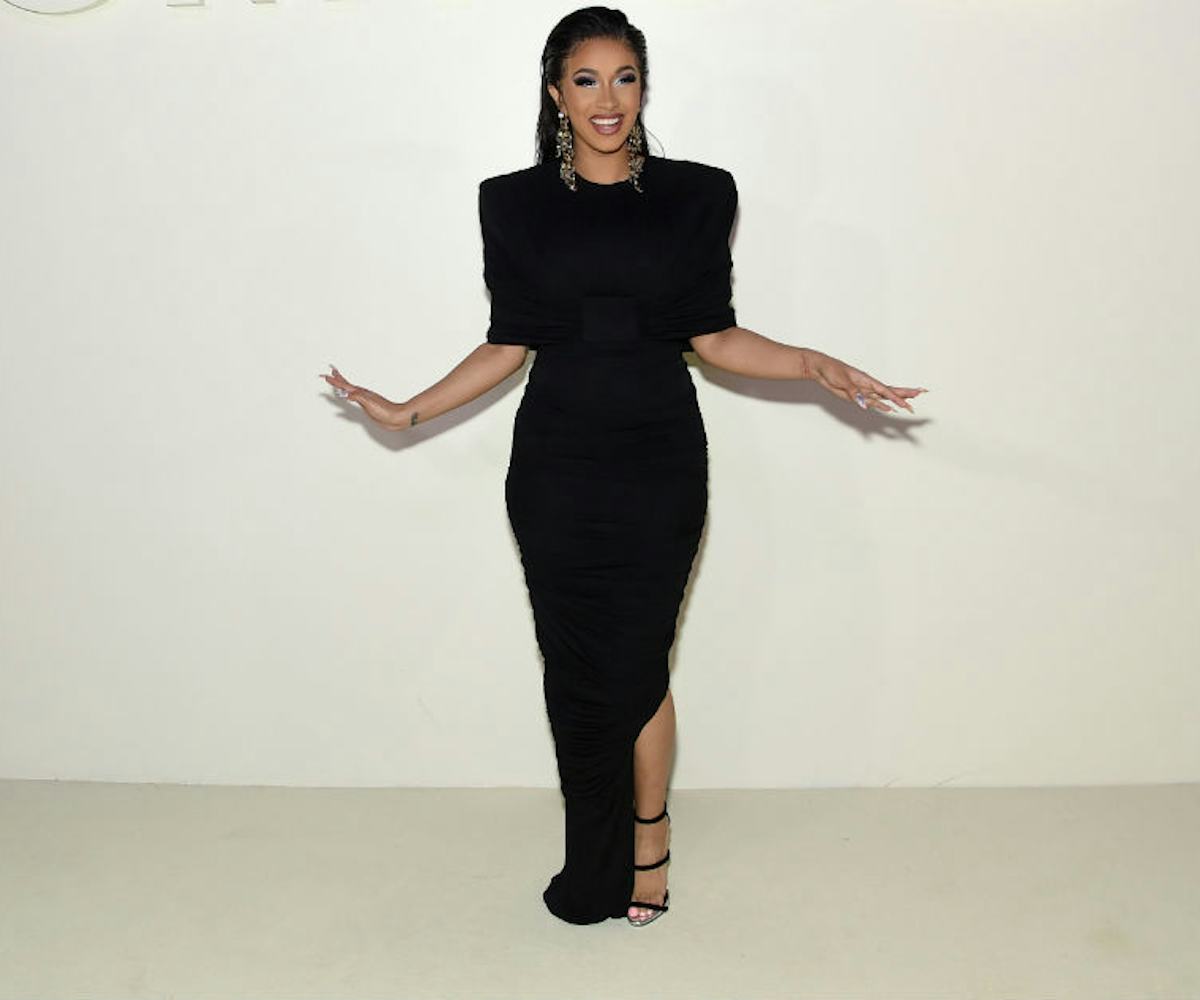 Photo by Jamie McCarthy/Getty Images.
Cardi B Returns To Fashion Month In The Most Cardi B Way
Cardi B has returned to the front row of Fashion Month after her scuffle with Nicki Minaj during NYFW. And she did so in the most gloriously Cardi B manner ever.
The rapper arrived at the Dolce & Gabbana show in Milan this weekend wearing an all-leopard outfit. What she really wants to draw your attention to, though, is her "mother-fucking glasses, bitch," which are furry and "D"-and-"G"-shaped in honor of the brand. She says, in a video posted on Instagram, "They got my face super-warm, like if I got a North Face. Winter-certified. Dolce and Gabbana want all my schmoney." And when she's not sitting front row and performing at after-parties, Cardi is apparently drinking sparkling water and eating "spaghettis."
Later, she posted a picture of herself in a pink pantsuit with her hair reaching down to her calves, in case you thought she was done being extra. 
According to her Instagram story, the artist is heading to Paris next. Someone get the wine and pastries ready, because Cardi's coming.