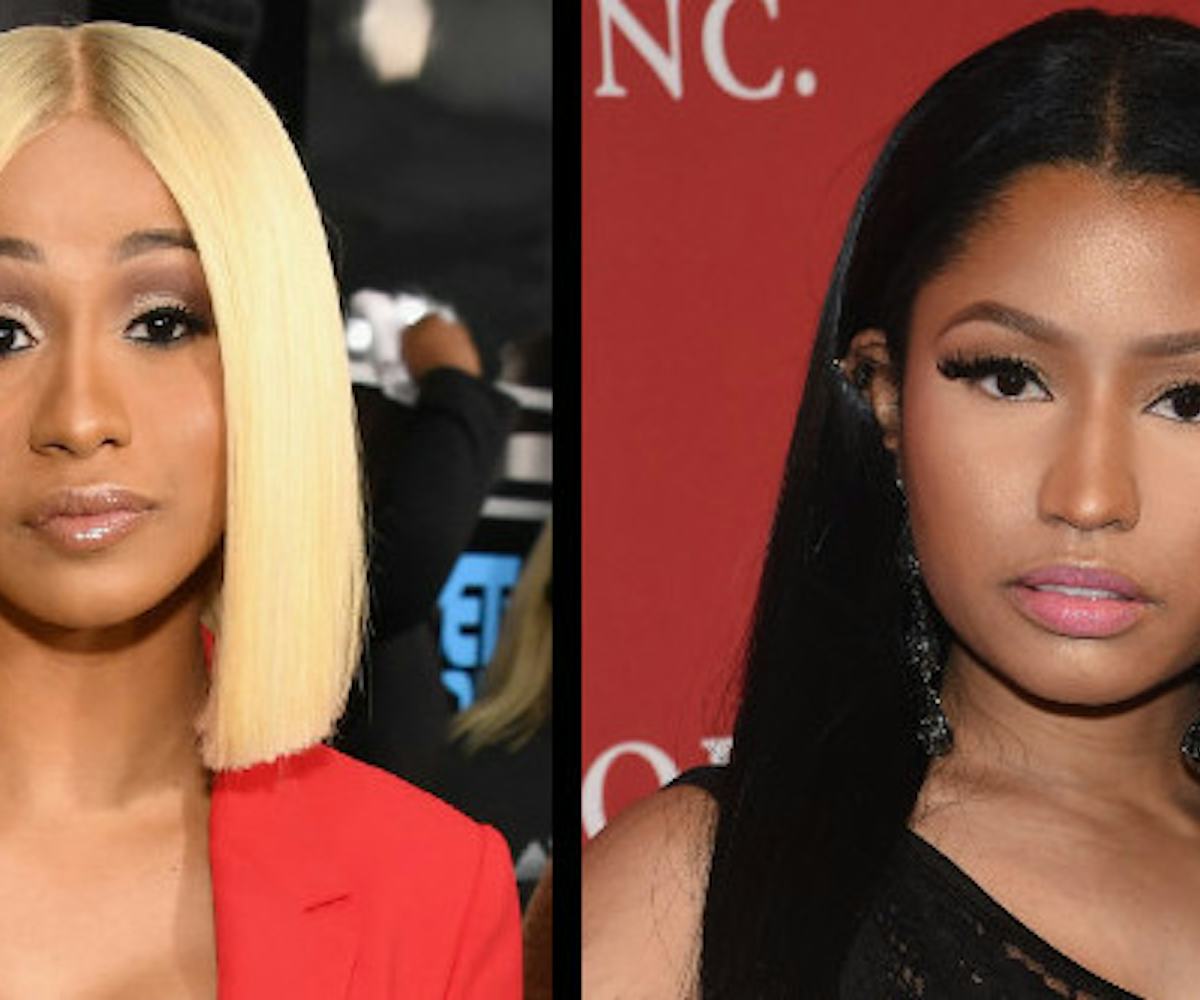 Photo By Paras Griffin & Jamie McCarthy/Getty Images.
Cardi B Blames Nicki Minaj Fans For Leaking New Music
"They claim they hate me, but they really love me"
Cardi B released her new song "Money" yesterday, but, according to her, that wasn't the original plan.
According to Complex, the single was supposed to drop this Thursday at 12:30pm. However, in a brief Instagram live, she said that "Money" dropped early because Nicki Minaj's fans (Barbz) wouldn't stop sharing the leak.
"So as you can see, my song 'Money' got leaked. So it's like, fuck it. If it's leaked, might as well put it out," she said. Cardi then went on to theorize that the leak happened because, when you send songs ahead of time to music streaming platforms, there's a potential for someone working in the building to leak it.
"We tried to retract it, but you know the Barbz. They always posting me, they always post everything I do," she continued, before throwing some shade at Minaj's fans, who still have a bone to pick with Cardi following her headline-making NYFW altercation with the Queen rapper. "They claim they hate me, but they really love me, because they be on my page before my fans." 
But, hey, at least they didn't find that alleged Minaj diss track, right? Watch a recording of Cardi's Instagram live, below.