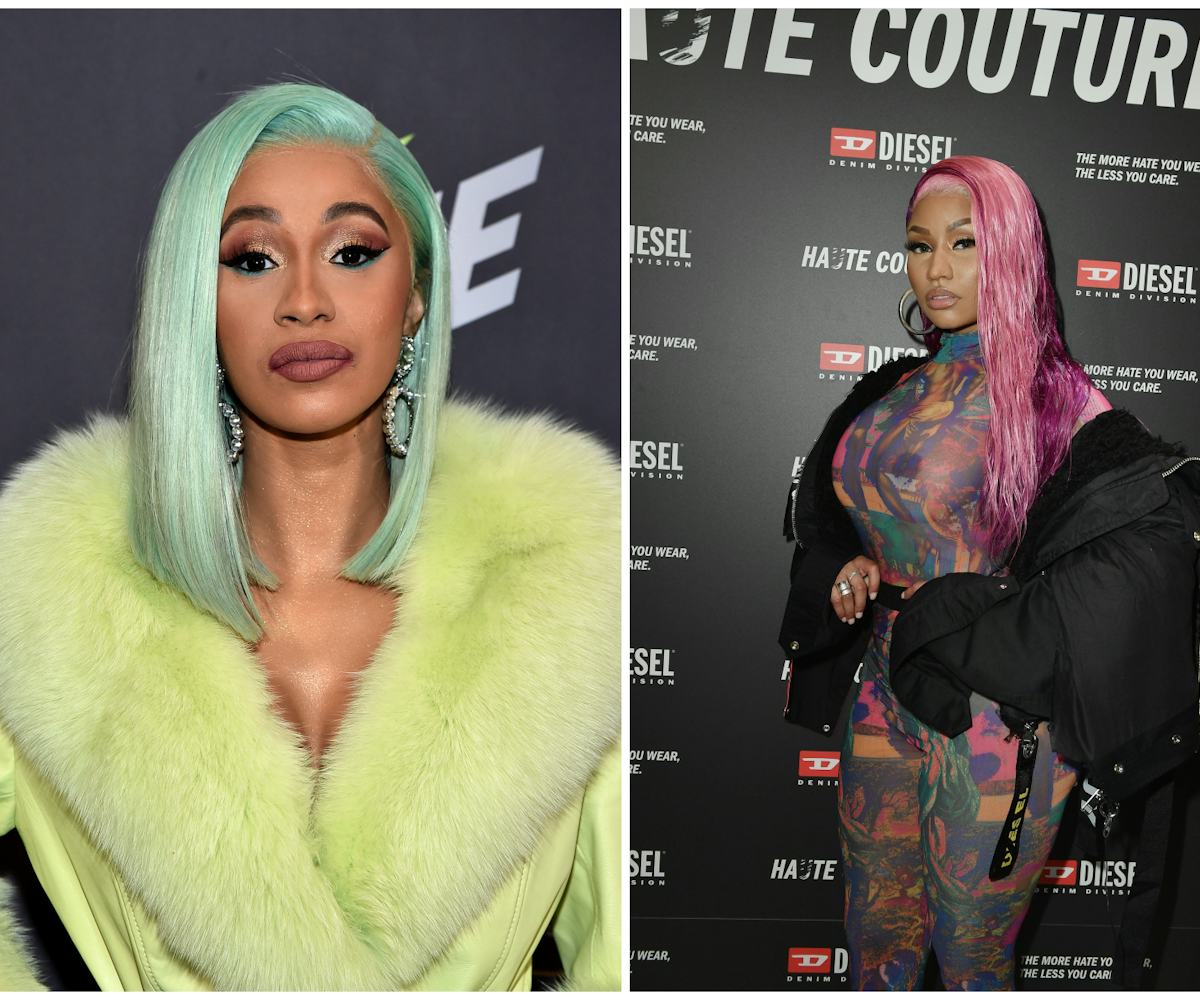 Photos by Theo Wargo/Getty Images for Billboard and Jacopo Raule/Getty Images
Cardi B Reveals The Reason Behind Her Fight With Nicki Minaj
And addresses the strip club fight that she surrendered to police for
There was a lot to talk about during New York Fashion Week, but one of the biggest stories was the fight between Cardi B and Nicki Minaj during Harper's Bazaar's Icons party. A month later, Cardi B has finally given us her side of the story.
In her cover story for W magazine, Cardi addressed her beef with the rapper: "For a while now she's been taking a lot of shots at me. I spoke to her twice before, and we came to an understanding. But she kept it going." She reached her breaking point at the party, where the two got into a shoving fight which ended with Cardi throwing her shoe at Minaj.
Cardi says that she had had enough when she saw that Minaj had liked and then unliked a tweet about her parenting skills, which Minaj denies doing. "I love my daughter. I'm a good-ass fucking mom," Cardi said in the interview. "So for somebody that don't have a child to like that comment? So many people want to say that party wasn't the time or the place, but I'm not going to catch another artist in the grocery store or down the block."
She also spoke about her alleged involvement in a strip club fight which she turned herself in for earlier this month. "Every single day there's rumors about me and my dude," she said about her husband Offset. "I don't have no proof... We practically on the phone 24 hours a day. If I can't find him, I'm going to find his friend. Somebody going to answer the phone."
Moral of the story is: Don't cross Cardi.