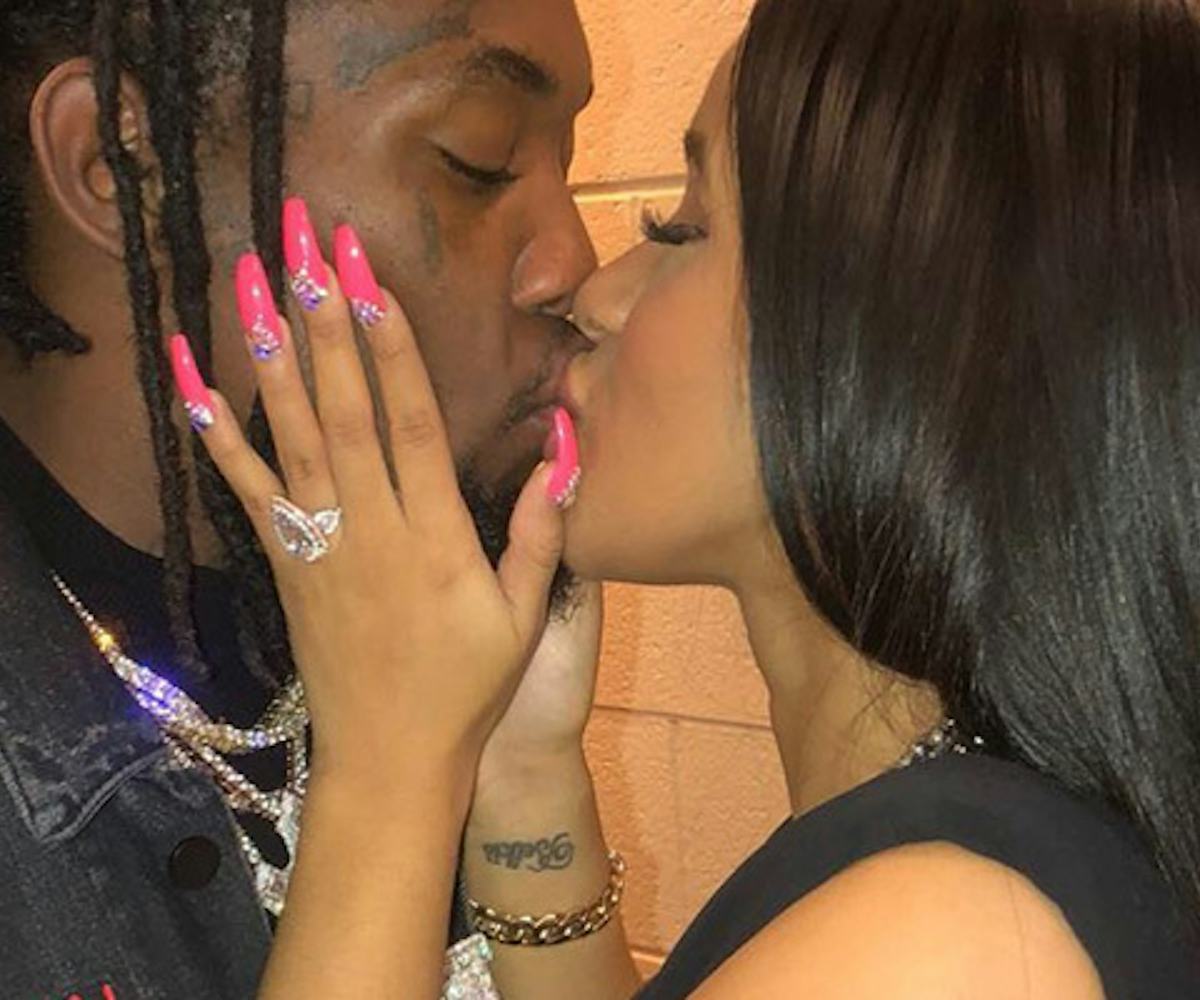 Image via Instagram/iamcardib
Cardi B And Offset Get Engaged In Front of 21,000 People
Not all days are depressing news days. Last night, Migos rapper Offset proposed to Cardi B in front of 21,000 people at Powerhouse Philly and the video of the moment is adorable.
Cardi B was performing with her boyfriend at the Wells Fargo Center in Philadelphia when Offset got down on one knee. She, understandably, freaked out and, of course, said yes. Or at least we're assuming, because she pretty much just jumped up and down for a few minutes. 
The rapper then proceeded to admire her 8-carat diamond ring. "I get Upset OFF, I turn Offset ON, I told him the other day man we should sell that porn," she wrote on Instagram, quoting her new song "Motorsport" with Migos and Nicki Minaj. "Hey babe I like the fact my ring got pink Diamonds around the Rock oooooo and of course it wouldn't be you if it wasn't shape like a raindrop."
Maybe there will be another Mane Event happening in the future?