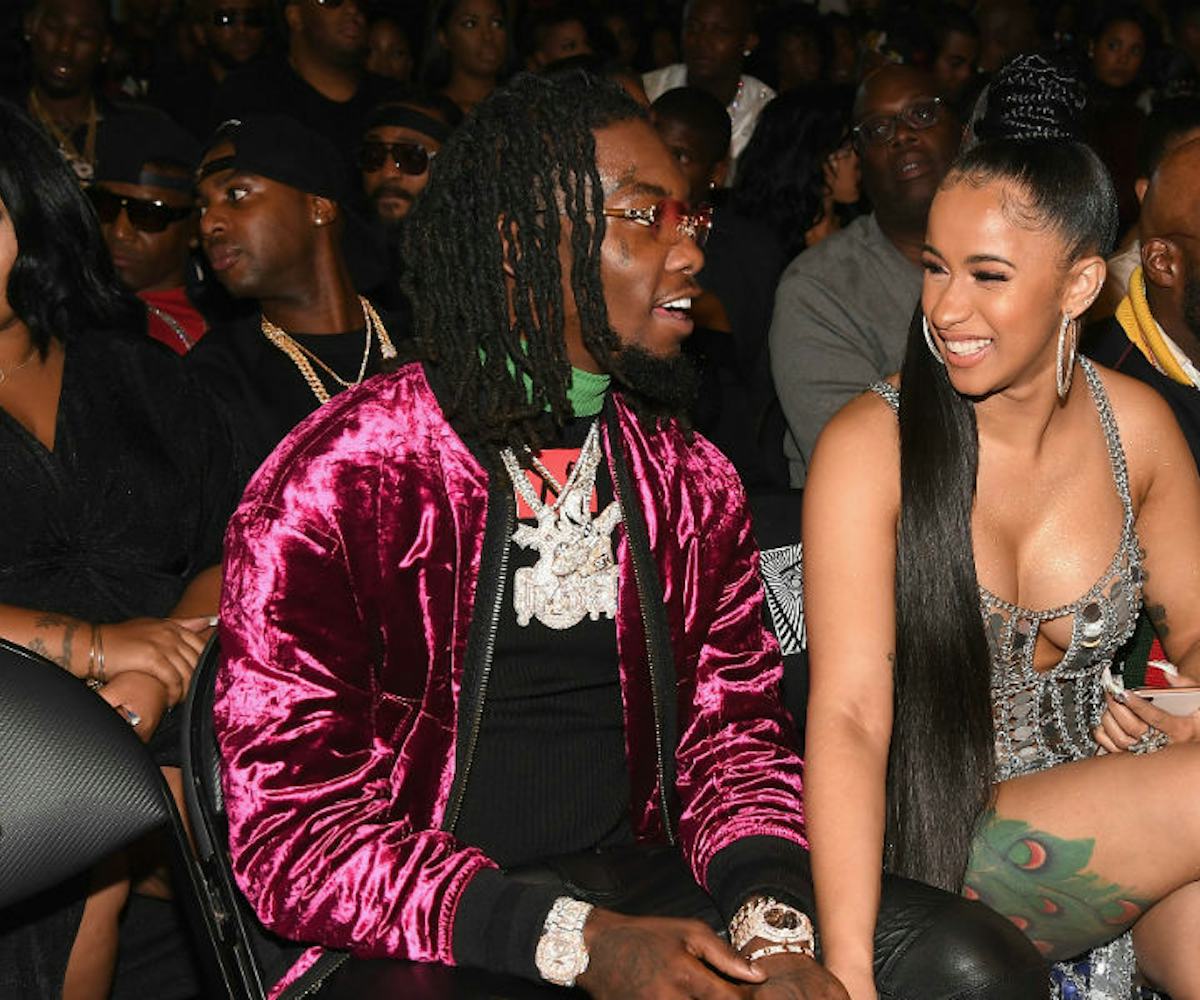 Photo by Paras Griffin/Getty Images for BET
Cardi B And Offset Have Reportedly Been Married For Months
Everyone's favorite hip-hop love story apparently has a twist. According to TMZ, Cardi B and Offset secretly got married eight months ago.
Last night, Migos won Best Group award during the BET Awards. While accepting the honor, Offset said something that made people raise their eyebrows and prompted TMZ to do some digging. "I thank my wife. You should thank yours," he declared. Wife! The pair got engaged back in October, but TMZ now reports that they had already tied the knot prior to that.
The outlet found a marriage certificate filed in Fulton County, Georgia, on September 20, 2017, a month before Offset reportedly popped the question. As TMZ explains, a marriage certificate is typically filed after the couple says I do as proof of marriage. Meaning, the two have been calling each other husband and wife long before last night.
Neither Cardi B nor Offset has commented on the news. Either way, we're happy for the couple and wish them all the best as their family expands.