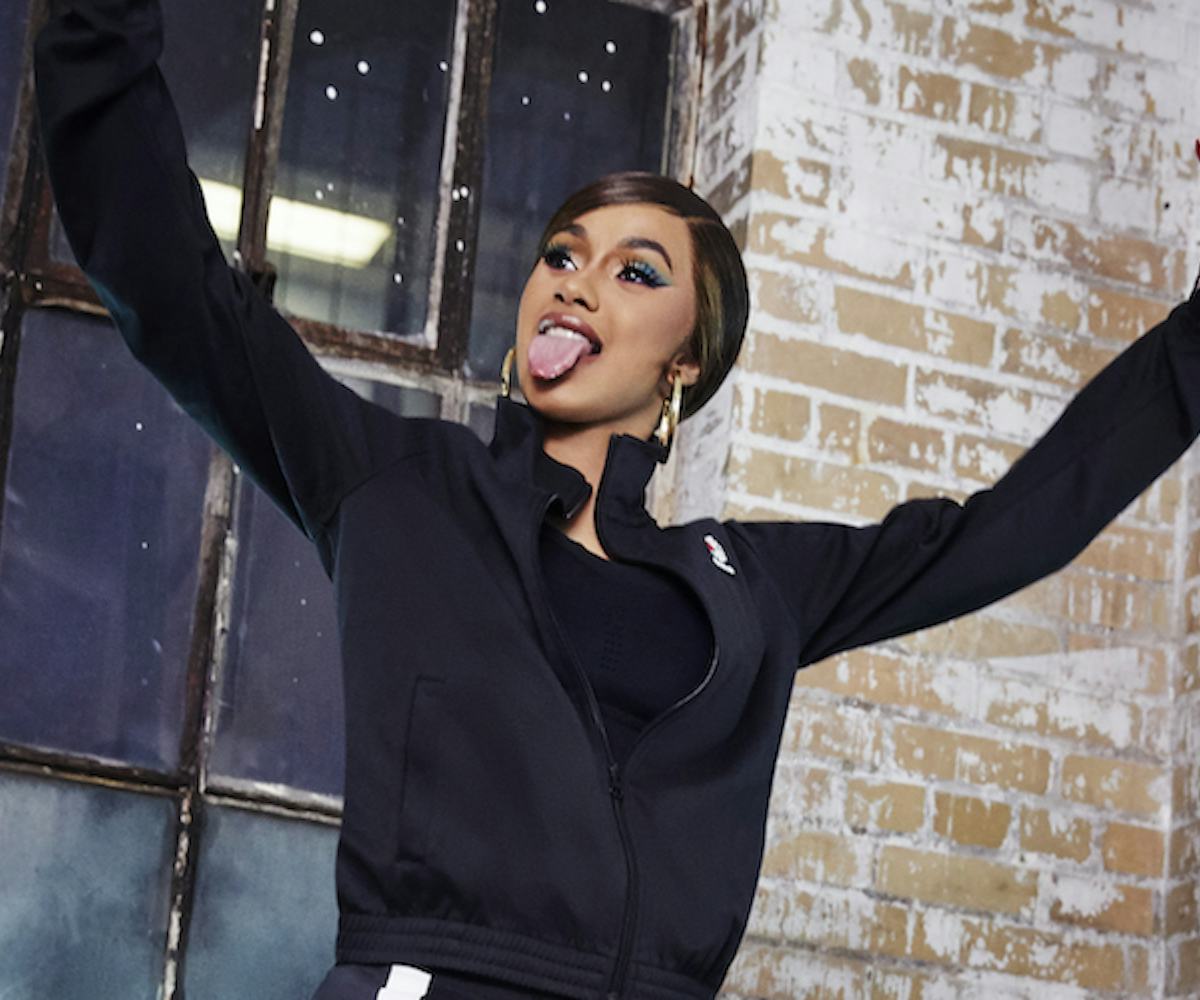 Photo courtesy of Reebok
A Cardi B x Reebok Collaboration Is Coming
Reebok has been killing it with its celebrity collabs as of late. Whether it's a '90s Shaq-inspired collection by Victoria Beckham or a partnership with Ariana Grande, the sports giant has consistently celebrated some of the biggest female powerhouses of our time, something especially important in the traditionally male-dominated sportswear industry.
Now, the brand has just announced its newest upcoming collaboration, a collection with none other than the ever outspoken and unapologetic Cardi B. According to a press release from the brand, it chose Cardi for her unwavering fearlessness. "She's broken every mold that superstars are supposed to fit into—and she's reached the top by following nobody's path but her own," reads the release.
What will the collection consist of? For now, the only clue we have is the below.
We just hope that, if shoes are involved, they won't be thrown at anyone this time around (unless, you know, it's for a good cause).
We'll be on the lookout for the next announcement from both Reebok and Cardi.