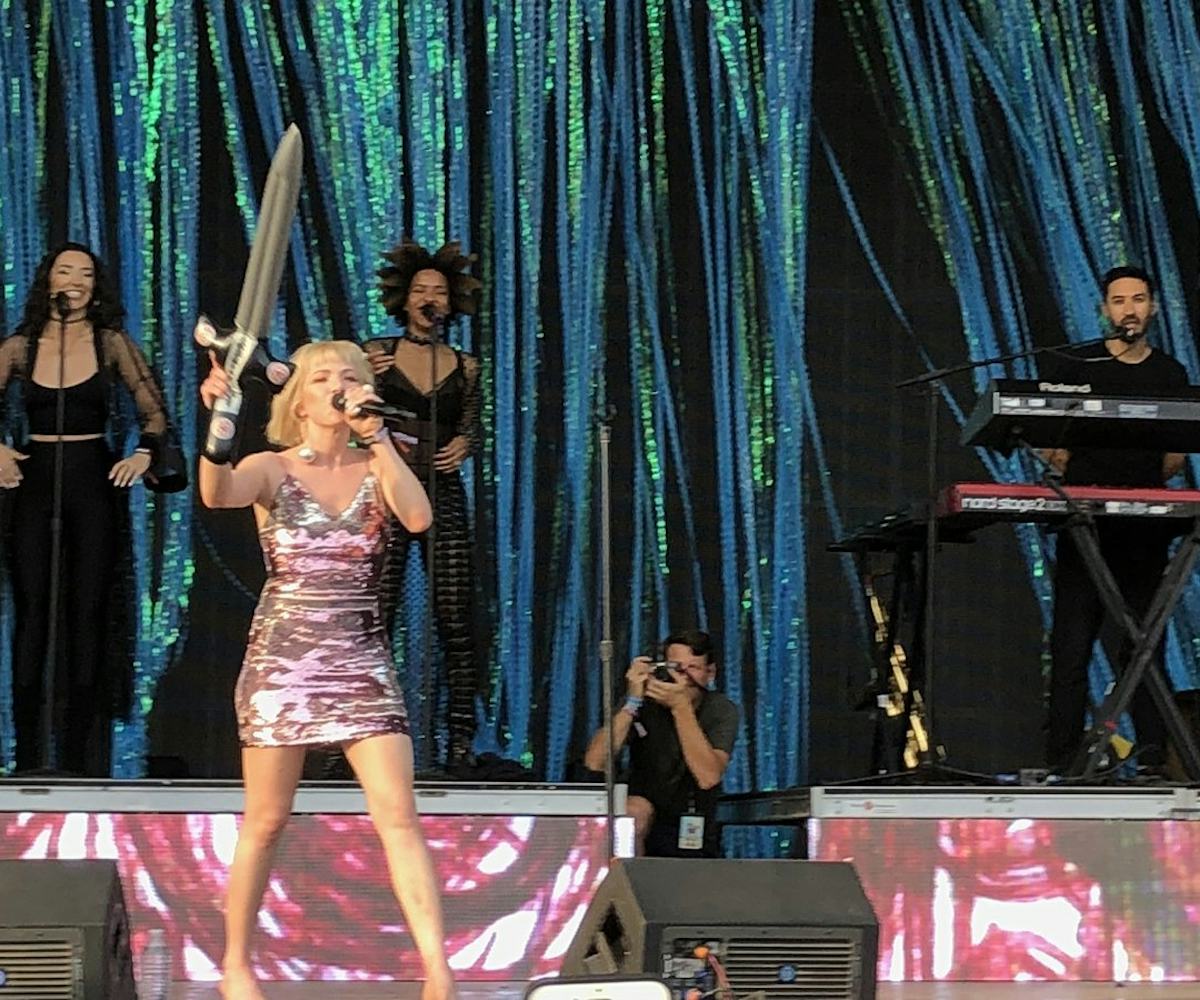 Photo via @meakoopa Instagram
Carly Rae Jepsen Finally Got Her Sword
Since February, Carly Ray Jepsen stans have been advocating for her undeniable right to have a sword with memes. According to SPIN, it all originated with a Tumblr post that simply stated, "Petition to give carly rae jepsen a sword. I like her and think she should have one." Since then, countless photos of the singer have been edited to show her holding swords, leading fans to not just want but need to see her with a sword IRL. Well, internet, ask, and you will receive.
At Lollapalooza this past weekend, fans in the crowd during Jepsen's set came prepared with (fake) swords, and one guy broke through barriers to get his inflatable version to the stage. Jepsen accepted it and, without pause, exclaimed, "Oh yeah! A sword!" She then performed "Cut To The Feeling" while holding it, because puns are everything.
After her set, Jepsen reposted a fan's artistic rendering of her "Cut To The Feeling" performance and added her thanks for fans' obsession with the idea, saying, "Didn't know I needed it. But I totally need it. Just like to knight my fav people- that's all." Guess we need a new petition to get her qualified to actually knight people.