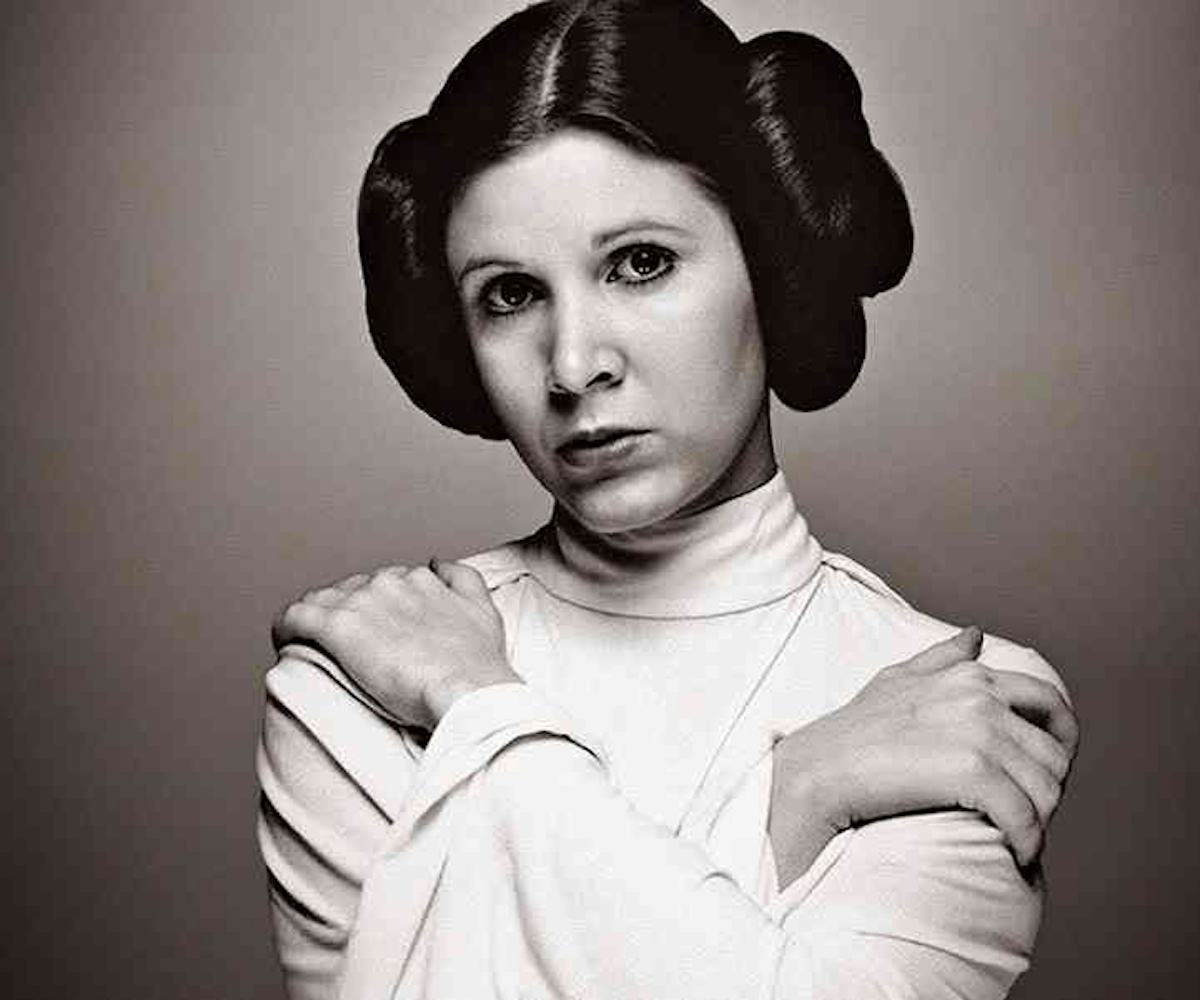 Photo courtesy of Lucasfilm
Celebrities React To The Death Of Carrie Fisher
Including many in her extended 'Star Wars' family
Celebrities throughout Hollywood reacted to Carrie Fisher's death Tuesday, after the beloved actress and writer succumbed to a heart attack she suffered late last week. Fisher was a member of Hollywood royalty and grew up in the industry, which showed as her former and current Star Wars colleagues took to social media to express their grief and condolences, as did a number of people whose lives she touched through her work, and through her tireless efforts to destigmatize addiction and mental illness. 
Harrison Ford, who acted alongside Fisher in four Star Wars movies called Fisher "one-of-a-kind…brilliant, original," in a statement to People. "She lived her life, bravely…My thoughts are with her daughter Billie, her mother Debbie, her brother Todd, and her many friends. We will all miss her," he wrote. Mark Hamill, who played Fisher's onscreen brother Luke Skywalker, tweeted that he has "no words," and is "devastated" by the loss of his friend.
Star Wars mastermind George Lucas said in a statement that Fisher was "was extremely smart; a talented actress, writer and comedienne with a very colorful personality that everyone loved," and that as Princess Leia, Fisher was "feisty, wise and full of hope in a role that was more difficult that most people might think."
JJ Abrams, who directed Fisher in Star Wars: The Force Awakens, tweeted that Fisher was "just as brilliant and beautiful, tough and wonderful, incisive and funny as you could imagine.
Steven Spielberg also chimed in: "I have always stood in awe of Carrie," he wrote. "Her observations always made me laugh and gasp at the same time. She didn't need The Force. She was a force of nature, of loyalty and of friendship. I will miss her very much."
See more reactions to Carrie Fisher's death below.