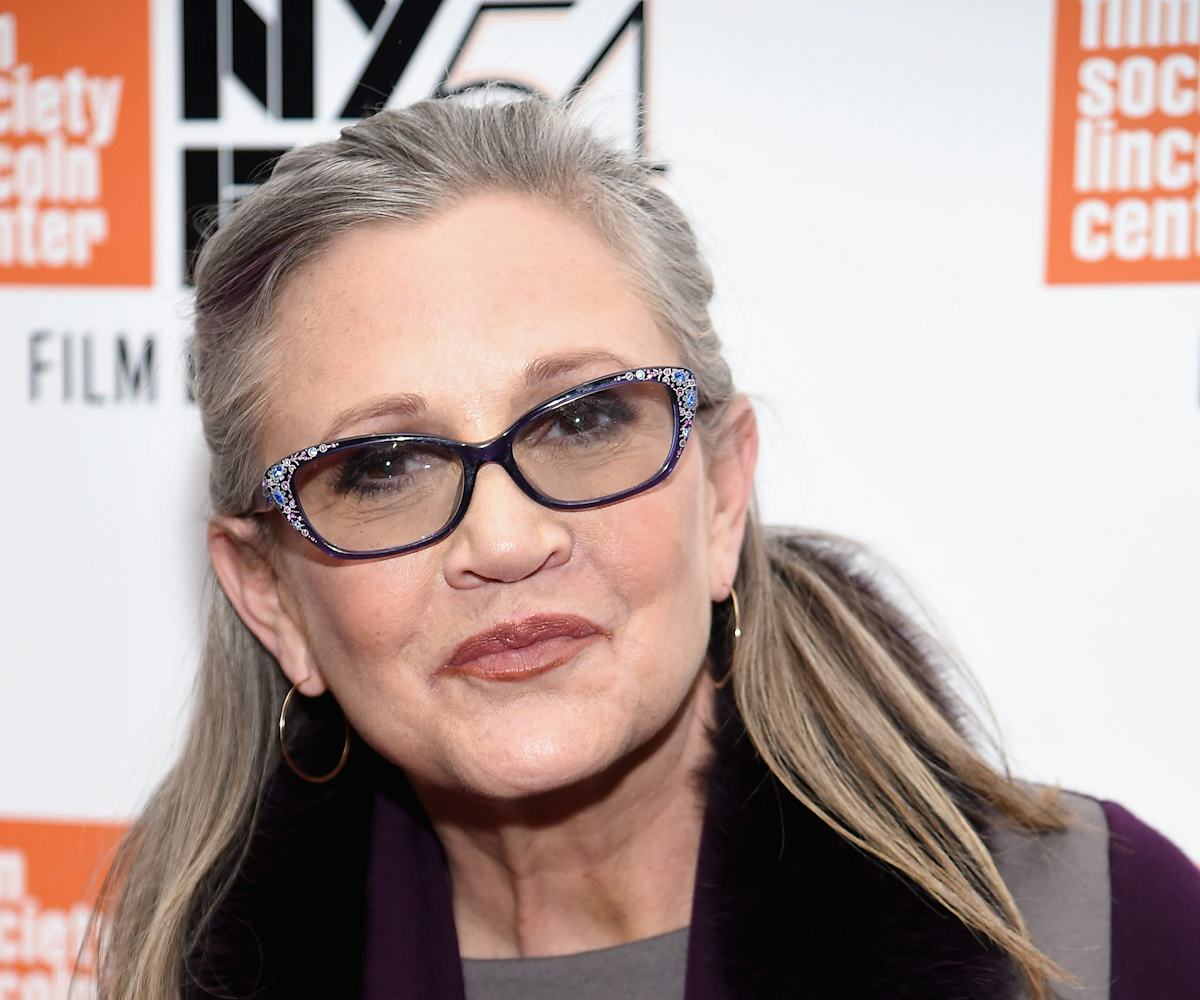 photo by dimitrios kambouris
Carrie Fisher Won't Be Digitally Recreated For Future 'Star Wars' Films
Despite circulating rumors
While the world is still reeling from the tragic news of Carrie Fisher's death, there have been rumors circulating that Fisher would be digitally recreated as Princess Leia Organa in upcoming Star Wars sequels. With the late actor Peter Cushing digitally resurrected as Grand Moff Tarkin in Rogue One: A Star Wars Story, (spoiler alert: a younger version of Fisher as Leia was also recreated in the film) the reports of Fisher receiving the same treatment seemed even more plausible.
However, Lucasfilm has since released a rare statement addressing the rumors and denying that Fisher would be digitally recreated for any upcoming, unfilmed sequels in the franchise:
"We don't normally respond to fan or press speculation, but there is a rumor circulating that we would like to address. We want to assure our fans that Lucasfilm has no plans to digitally recreate Carrie Fisher's performance as Princess or General Leia Organa. Carrie Fisher was, is, and always will be a part of the Lucasfilm family. She was our princess, our general, and more importantly, our friend. We are still hurting from her loss. We cherish her memory and legacy as Princess Leia, and will always strive to honor everything she gave to Star Wars."
The reaction to Cushing's computer generated image was generally negative, with reviewers accusing it of being tactless and disrespectful. The digital resurrection definitely creates some area for debate—there are questions surrounding the ethics of monetizing off a deceased individual as well as the issue of whether it preserves someone's dignity in death.
Luckily, it appears those same concerns won't have to be raised for Fisher—who completed all her scenes for the next Star Wars film prior to her death—will remain in our hearts as the brilliant and iconic General Leia Organa.