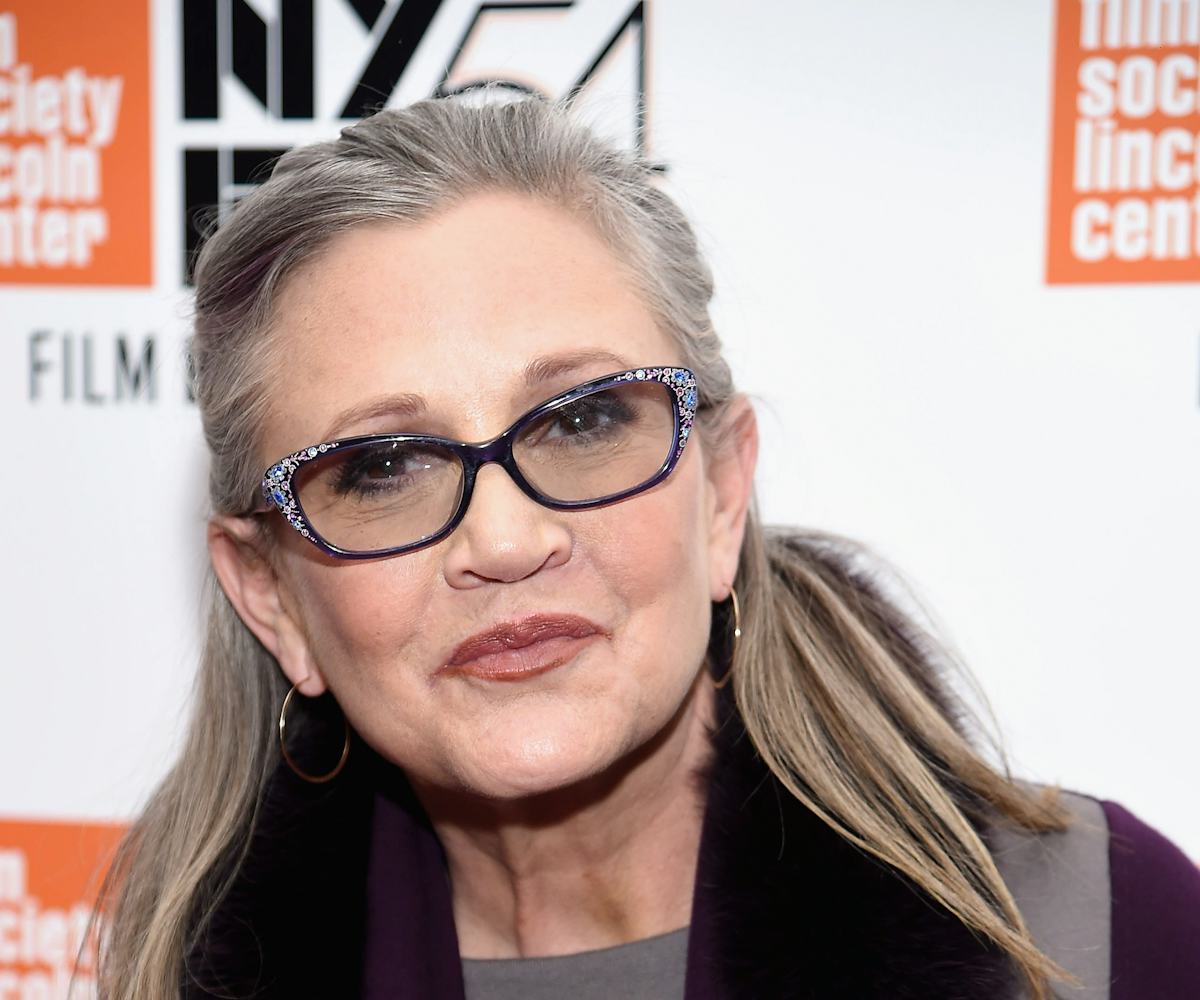 Photo courtesy of Dimitrios Kambouris / Getty images
Carrie Fisher Suffered A Heart Attack
May the force be with her
Carrie Fisher, who came to prominence as Princess Leia in the original Star Wars trilogy, suffered a heart attack on Friday, according to TMZ. The 60-year-old actor was on board a flight from London to Los Angeles when she went into cardiac arrest. According to multiple reports, passengers on the plane used CPR in an attempt to restore Fisher's breathing. Upon landing, Fisher was transported to a local hospital, where she's currently in intensive care.
Fisher's brother Todd spoke to the media, and asked that everyone "pray for her."
"The doctors are doing their thing and we don't want to bug them. We are waiting by patiently." Fisher added.
According to multiple reports, Fisher's heart attack occurred 15 minutes before her flight was scheduled to land at LAX. Various passengers at the scene claimed that Fisher wasn't breathing, and that paramedics spent 15 minutes searching for a pulse. 
Though she was originally in critical condition, TMZ's most recent report has her in stable condition at UCLA Medical Center. We'll keep you updated as the story develops.