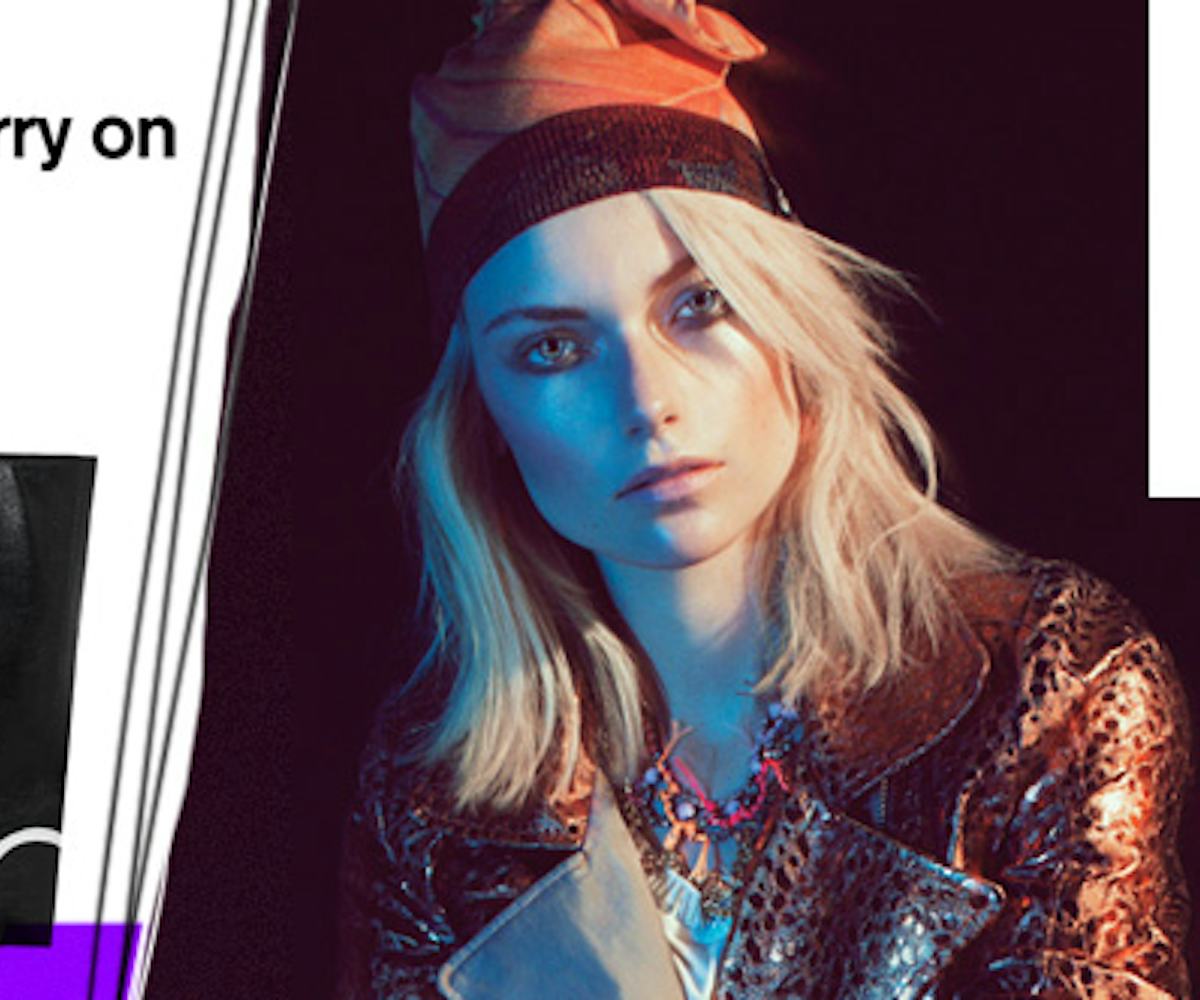 CARRY ON
alice + olivia has it in the bag this spring.
If there's any brand that has the answer to every single party-dressing quandary, it's Alice + Olivia. The brand, helmed by Stacey Bendet , does them short or long, sleek or sexy, retro or modern—but no matter how they're designed, they always look good.
The thing about party dresses, however, is that you also usually want to carry all your gear with you--wallet, phone, lipstick, gum, sunglasses, that good luck charm you can't leave the house without--and have nowhere to put them. Alice + Olivia have an answer for that now, too--and no, they didn't just add in extra-large pockets (although we'll admit: that would be genius). Meet the label's first entry into the bag world, with a series of clutches, totes, and carry-alls for spring '13.
Just like the clothing you'll find, the range (which retails for $295 to $645) includes everything from graphic black-and-white pairings to bold snakeskin prints. We'd like to count ourselves among the line's biggest fans, but that honor has to go to Gwyneth Paltrow; the actress was already spotted running through an airport with not one but two of Alice + Olivia's new bags. We're guessing she was en route to some amazing party. Obviously.
Visit aliceandolivia.com for more info.