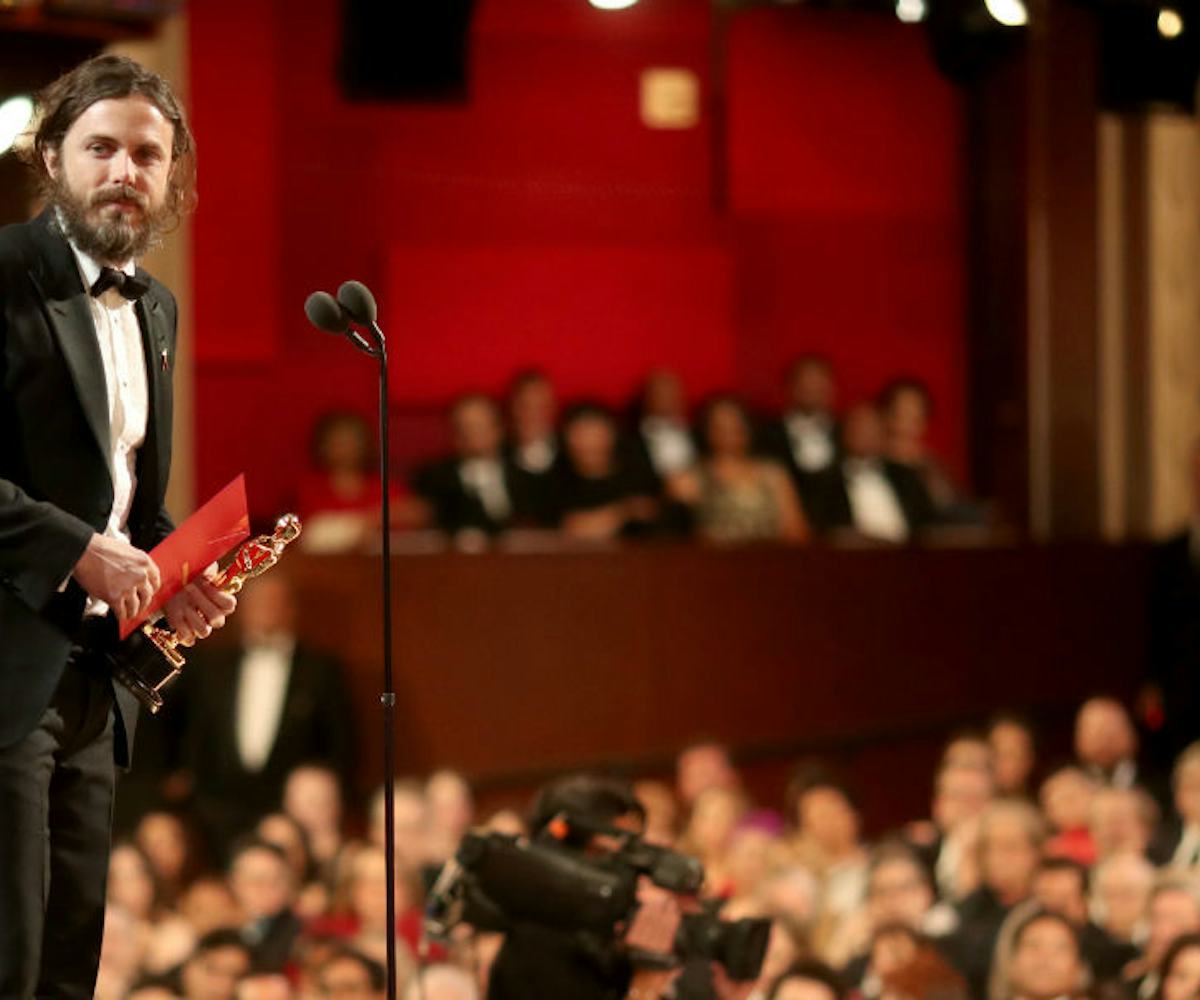 Photo by Christopher Polk/Getty Images,
Casey Affleck Won't Present Best Actress Award At This Year's Oscars
The Academy Awards have this tradition: the Best Actor winner from the year before presents the award for Best Actress the following, and vice versa. Casey Affleck won the award last year, for his role in Manchester by the Sea, and many wondered—given the momentum of the Time's Up movement—if he would dare show up for the award show this year due to the sexual harassment allegations against him. Turns out, he won't.
According to Deadline, not only won't Affleck be presenting, he won't be attending the Oscars at all. Mike Fleming Jr. writes:
I've heard that Affleck did not want to become a distraction from the focus that should be on the performances of the actresses in the category and that is why he made the proactive move. He was in a no-win situation, with all the attention surrounding the #MeToo movement. The specter of Affleck presenting would have created controversy.
This is a good thing. And, despite the odd, complimentary tone of the writer toward Affleck, let it be known that the actor is likely opting out because he doesn't want to be subjected to criticism and red carpet questioning about his predatory behavior. He also put himself in this "no-win situation" by choosing to harass multiple women. It's not a "proactive" move, it's a PR-led one.  
Now, when it comes to who should take his place presenting, might we suggest Denzel Washington who should've won over Affleck anyway for his performance in Fences. Just a thought.