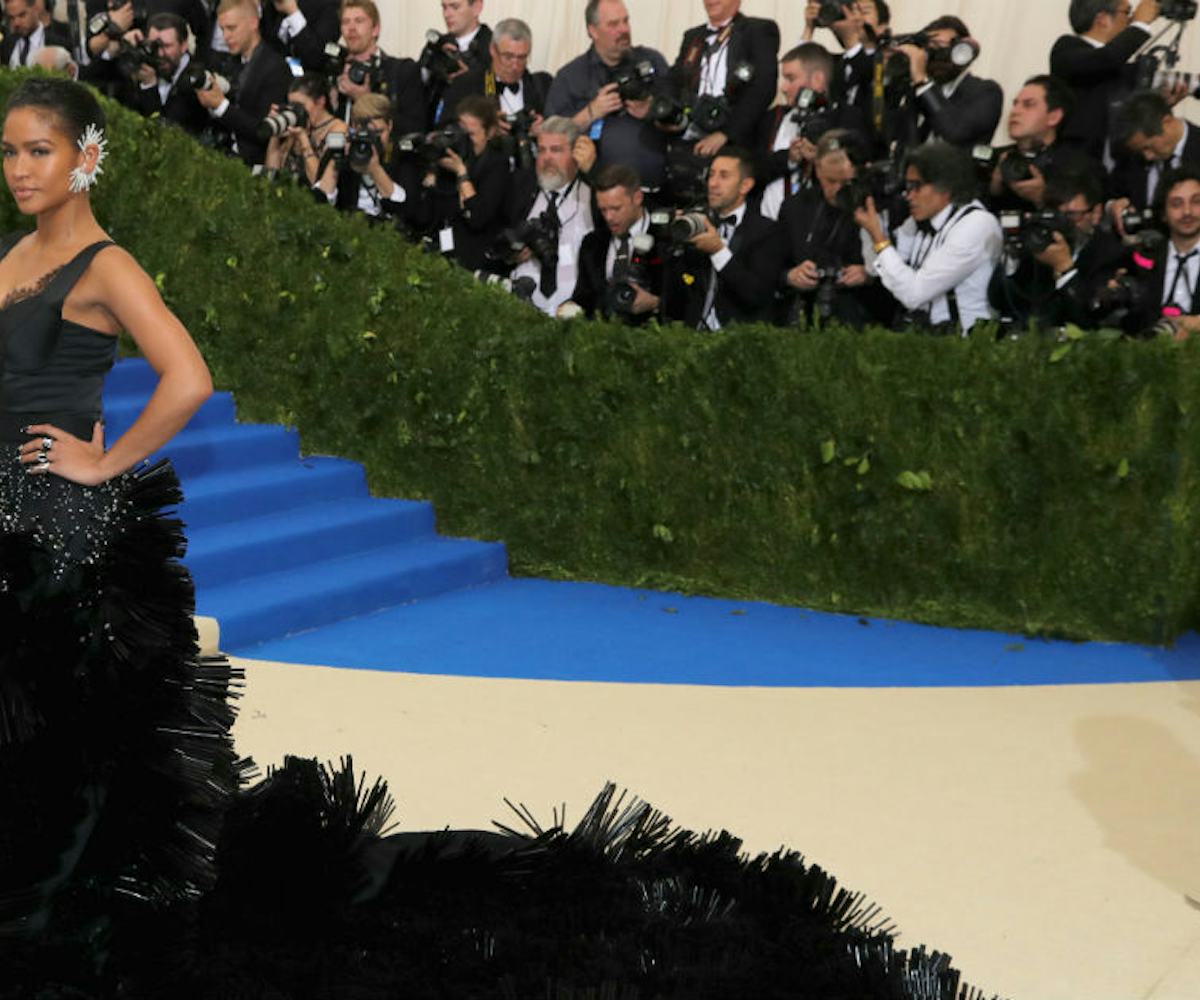 Photo by Neilson Barnard/Getty Images.
Not All Women Want Or Need To Get Married
According to reports, singer Cassie Ventura and Sean "Diddy" Combs have ended their relationship. The pair dated off and on for the past 11 years, but, reportedly, separated months ago, while remaining friends. Though both stars have been silent about the split, as well as notoriously quiet about their relationship in the past, that didn't stop people from speculating about the breakup. And, because people think about breakups in terms of "winning" and "losing," much of the conversation has revolved around the idea that Cassie came out on the losing side because she and Diddy had never married.
Marriage is still idealized in our society, despite the fact that 40 to 50 percent of ones in the U.S. end in divorce. The still-very-heteronormative fantasy of living happily ever after by way of a white gown is emphasized from a very young age, especially for girls. Sure, guys feel the pressure too, but it's women who are expected to aspire to what many deem the pinnacle of any romantic relationship. Women are taught to equate their worth with whether or not they can find someone willing to get down on one knee and ask to spend the rest of their lives together. And if a woman can't find that? Then, well, the questions gets, if not asked, then at least thought: What's wrong with her?
That question is perhaps asked most persistently of unmarried women who are in long-term relationships. When those relationships end, as was the case with Cassie and Diddy, it is the woman who faces criticism stemming from the fact that she reportedly "wasted" her time by staying with a man (she loves!) for as long as she did without the security of marriage. "Diddy dropped Cassie and left her with nothing," one Twitter wrote. "Why did Cassie even stay that long without a ring on her finger?" another asked. 
Diddy, who has famously never been married, isn't subjected to the same line of questioning, the same passive-aggressive pity. He's not critiqued for failing to put a ring on Cassie, but is instead praised for being "smart," and not having to part with any of his substantial fortune, as he might need to do were he ending a marriage. Diddy, who is 16 years older than Cassie and has just gotten out of his longest romantic relationship, is seen as goals, then, while Cassie is seen as a lesson on what not to do.
What most people are leaving out of the conversation surrounding their relationship is that Cassie has revealed in the past that marriage isn't high on her priority list and that she doesn't believe it's for everyone. "I believe in marriage if it's with the right situation, but I feel like, I've seen a lot of people get married and break up in the time that I've been in my relationship," she said. Speaking on her then-relationship with Diddy, she said: "I feel like you can't really put a tag on it. Everybody looks at marriage as something very solid and important, but we have a solid relationship." She goes on to add that, while she does believe in marriage and love, given her lifestyle, she's not sure if it's "conducive to me sitting here with you right now and having my own stuff." In short: Marriage isn't the end goal for every relationship! Just look at Oprah and Stedman! 
We don't know the reason behind Cassie and Diddy's breakup—nor is it any of our business—but it's not fair to deem the time they spent together a "waste" because they never chose to say "I do." If they respected, loved, and cared for each other, then that's time well spent. You don't need a marriage license, nor do you need a diamond, in order to have a meaningful relationship with someone. Last time we checked, it's the connection that makes something worthy, not the number of carats.