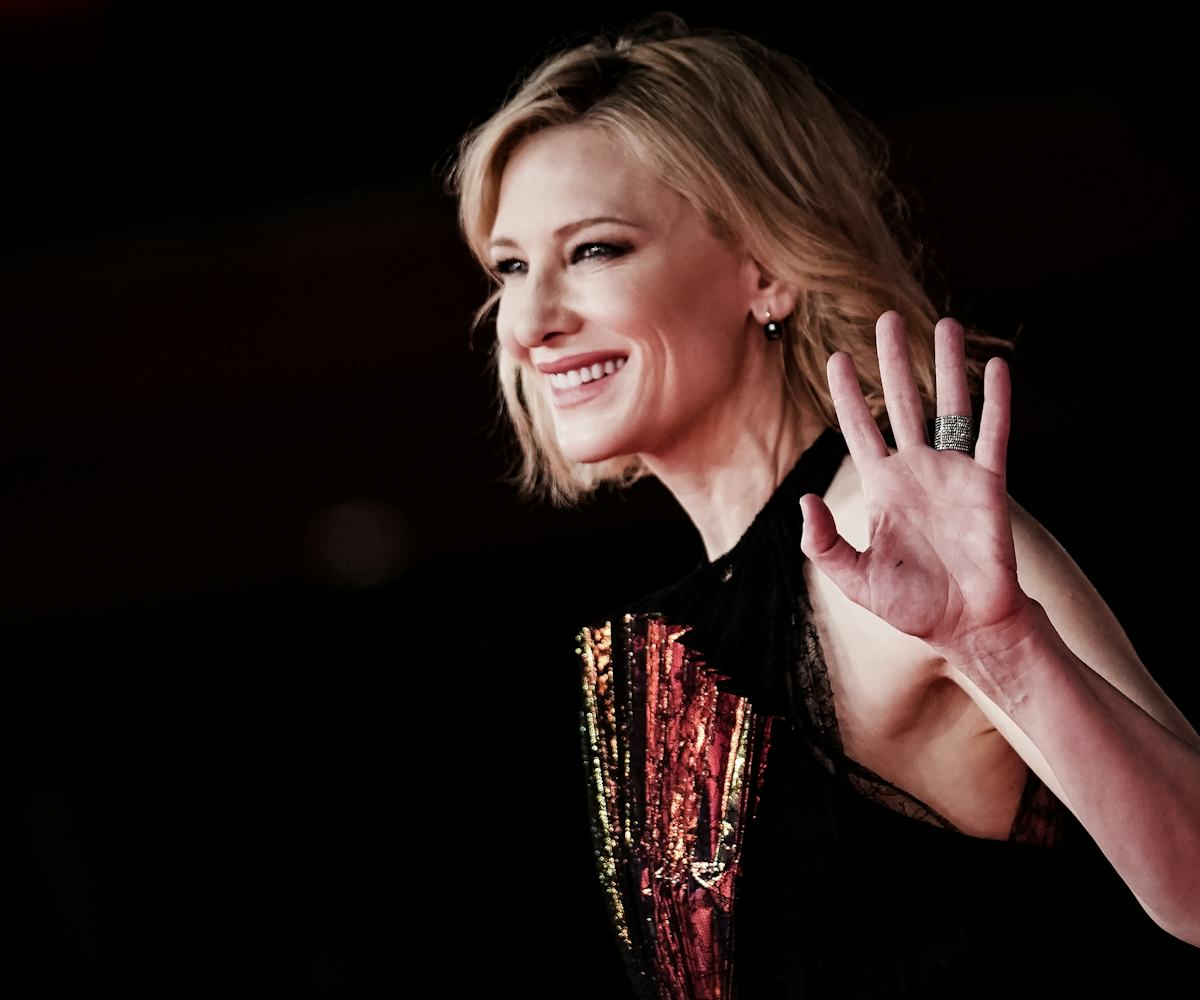 Photo by Vittorio Zunino Celotto/Getty Images
Cate Blanchett Is An Anti-Feminist Activist In 'Mrs. America'
She's playing Phyllis Schlafly
In what will be her U.S. television debut, Cate Blanchett is set to star in and executive produce Mrs. America, an FX limited series of nine episodes.
According toThe Hollywood Reporter, Mrs. America will depict the true story of the 1970s movement to ratify the Equal Rights Amendment, and the opposition to it led by conservative Phyllis Schlafly (Blanchett), who additionally denied the existence of marital rape and referred to feminist efforts as a "war on men" during her life. The story will also be told through the experiences of the women of the time, including second-wave feminists Gloria Steinem, Betty Friedan, Shirley Chisholm, Bella Abzug, and Jill Ruckelshaus.
In her polarizing interview regarding playing LGBTQ+ roles last week, Blanchett alluded to her Mrs. America role by saying, "I'm about to play a character whose political persuasions are entirely different to my own, but part of the pleasure is trying to work out what makes her tick." She also said that she's "extremely excited about delving into the material as there couldn't be a more appropriate time to peel back the layers of this recent period of history, which couldn't be more relevant today." 
While we're excited by the possibility of seeing Blanchett on the small screen, we just hope that Mrs. America will celebrate the women who actually fought for our rights not against—especially now.