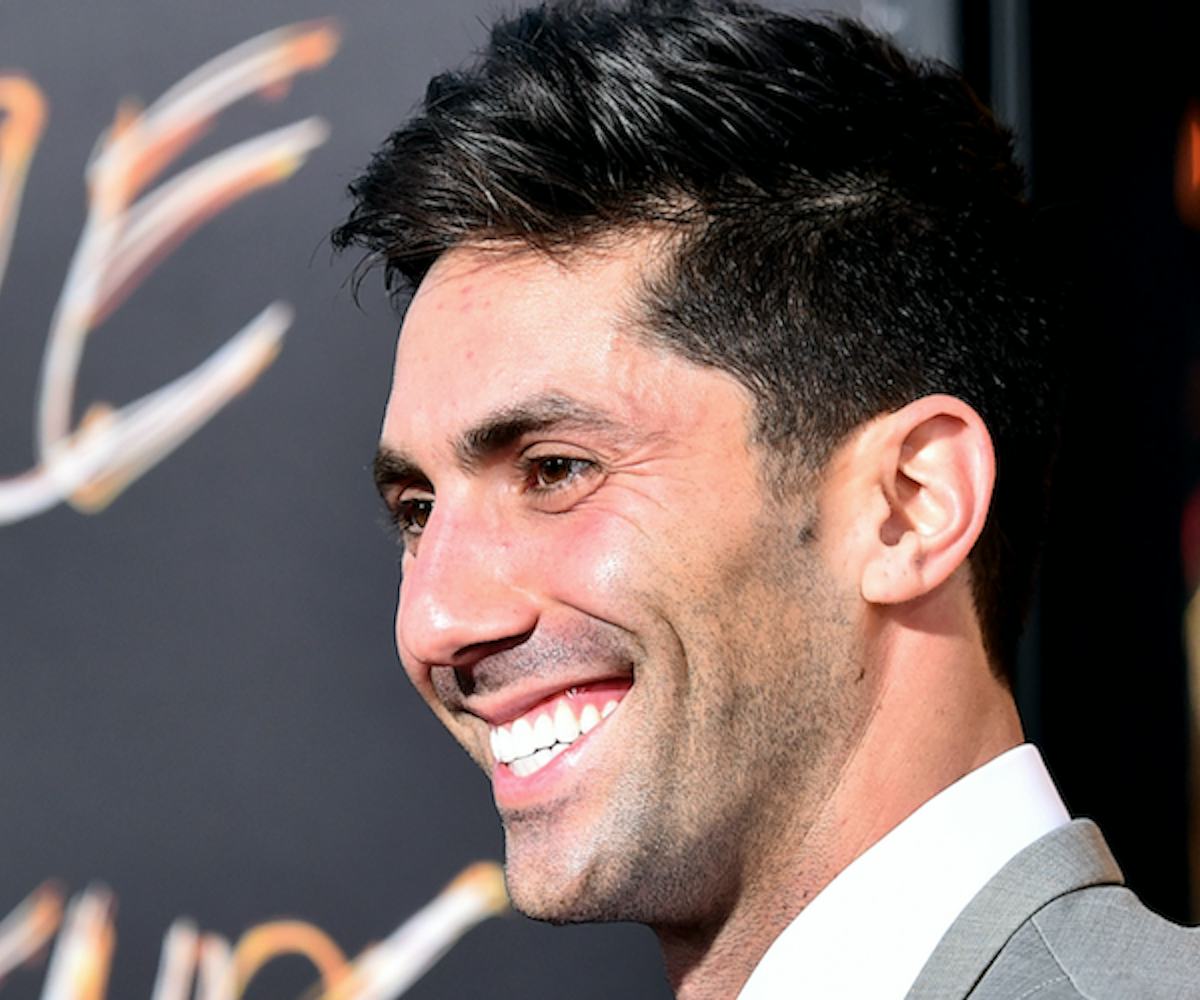 photo by Alberto E. Rodriguez / getty images
'Catfish' Host Nev Schulman Has Been Accused Of Sexual Misconduct
MTV suspended the show's production in light of the allegations
Update: 3:48pm: Ayissha Morgan, a woman who appeared on Catfish in 2015, alleges that she was sexually harassed by Schulman throughout the production. In a YouTube video posted on May 12, Morgan, who is a lesbian, detailed that Schulman, who she refers to as "Jack" in the clip, repeatedly tried to proposition her to have sex with him and repeatedly told her she should "re-evaluate" her sexuality. Schulman told Page Six that "the behavior described in this video did not happen and I'm fortunate that there are a number of former colleagues who were present during this time period who are willing to speak up with the truth."
Catfish host Nev Schulman has been accused of sexual misconduct. The Daily Beast reports that, while details have yet to emerge about the allegations, MTV has suspended the show (which is currently in its seventh season) as it launches an investigation into the claims. 
"We take these allegations very seriously," an MTV spokesperson said in a statement to the publication. "We're working with Critical Content, our third party production company, to conduct a thorough investigation."
As pointed out by The Cut, this isn't the first time the host has been accused of misconduct. In 2006, he was kicked out of Sarah Lawrence College, where he was a photography and dance student, for repeatedly punching a woman in the face while photographing the school's annual Sleaze Ball, a coming-out dance celebrating LGBTQ students. Recounting the assault in his 2014 book, In Real Life: Love, Lies & Identity in the Digital Age, Schulman claimed he was defending himself, citing that the woman "attempted to tackle me and smash my camera on the ground. Since the camera was attached to a strap around my neck, I found myself in a very unpleasant situation, much like a dog with a choke collar." He said, in an attempt to get out of the situation, he "punched the person and ran off," unaware that it was a woman due to her "short, stocky, crew-cut" style. 
That woman told Vulture that same year that she had approached him because she saw him taking photos of queer couples without their consent, and that he "he held me in a head lock and repeatedly punched me while I tried to get free." "The impact broke my glasses and the rest of the night was a blur," she continued. "I got off the floor, talked to police, then went home to sleep. When I woke up the next day, my face was bruised, I was hurt, and a friend urged me to go to the hospital, which I did."
Schulman denied the sexual misconduct claims in a statement to The Daily Beast, saying that he has "always been transparent about my life and would always take responsibility for my actions—but these claims are false."