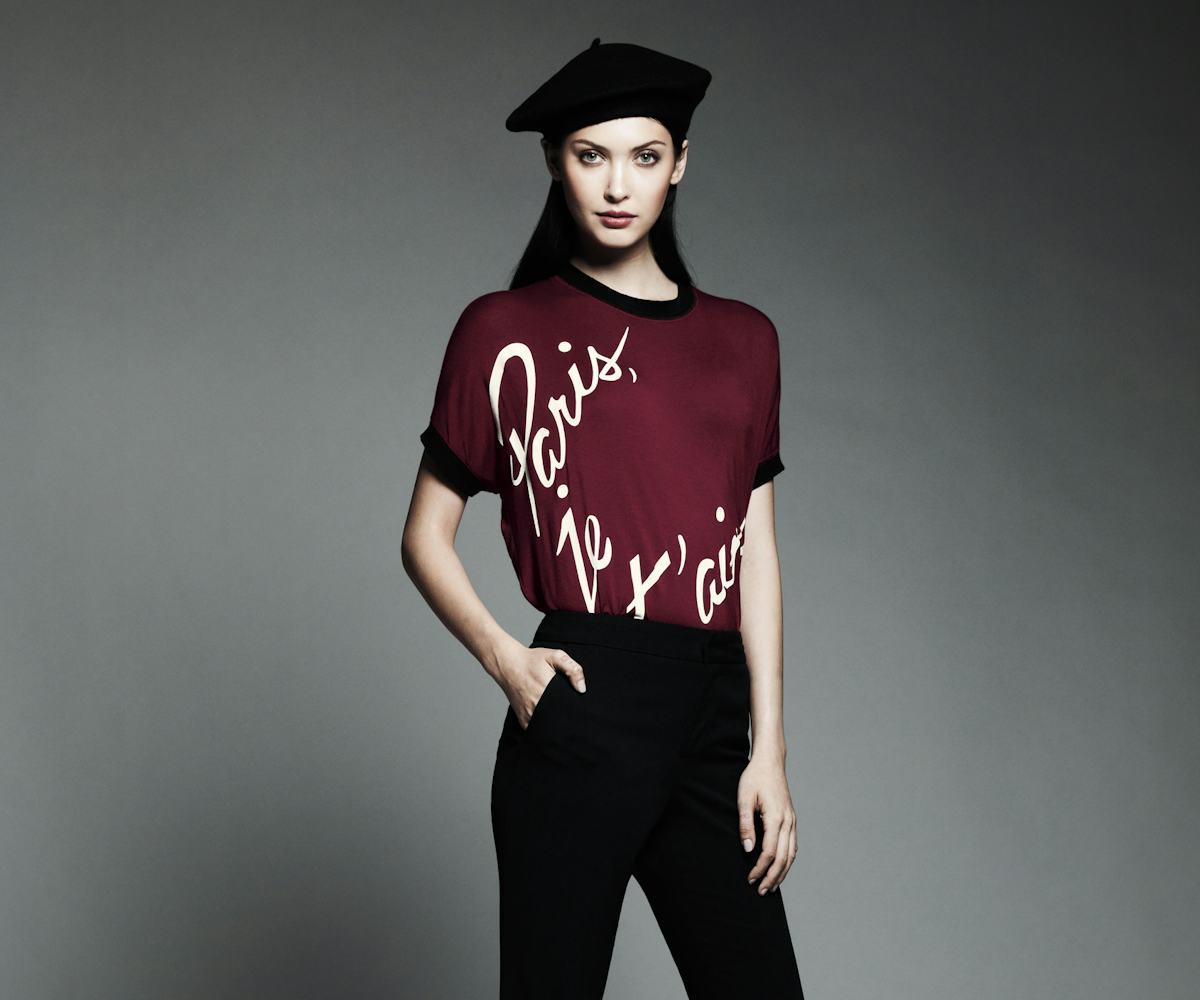 paris je t'aime
oh la la, catherine malandrino x kohl's has arrived!
Not in France for Paris Fashion Week?
It's cool, because there's an even easier--and, yes, cheaper--way to get a little oh la la into your closet: The Catherine Malandrino for DesigNation arrived at Kohl's today.
Think patent leather trench coats, pleated knit skirts, cut-out shift dresses, and even an oversized tee with the words "Paris Je T'aime" scribbled across it. They're all incredibly chic--especially considering that nothing comes in over $130--but it's no surprise; this is, after all, Malandrino, the master of the not-too-girly dress.
Best of all? To celebrate, everything is 25-percent off. That's right, being fashionably early actually pays off. Check out our 10 favorite looks from the collection, and then shop Catherine Malandrino for DesigNation at Kohls.com.