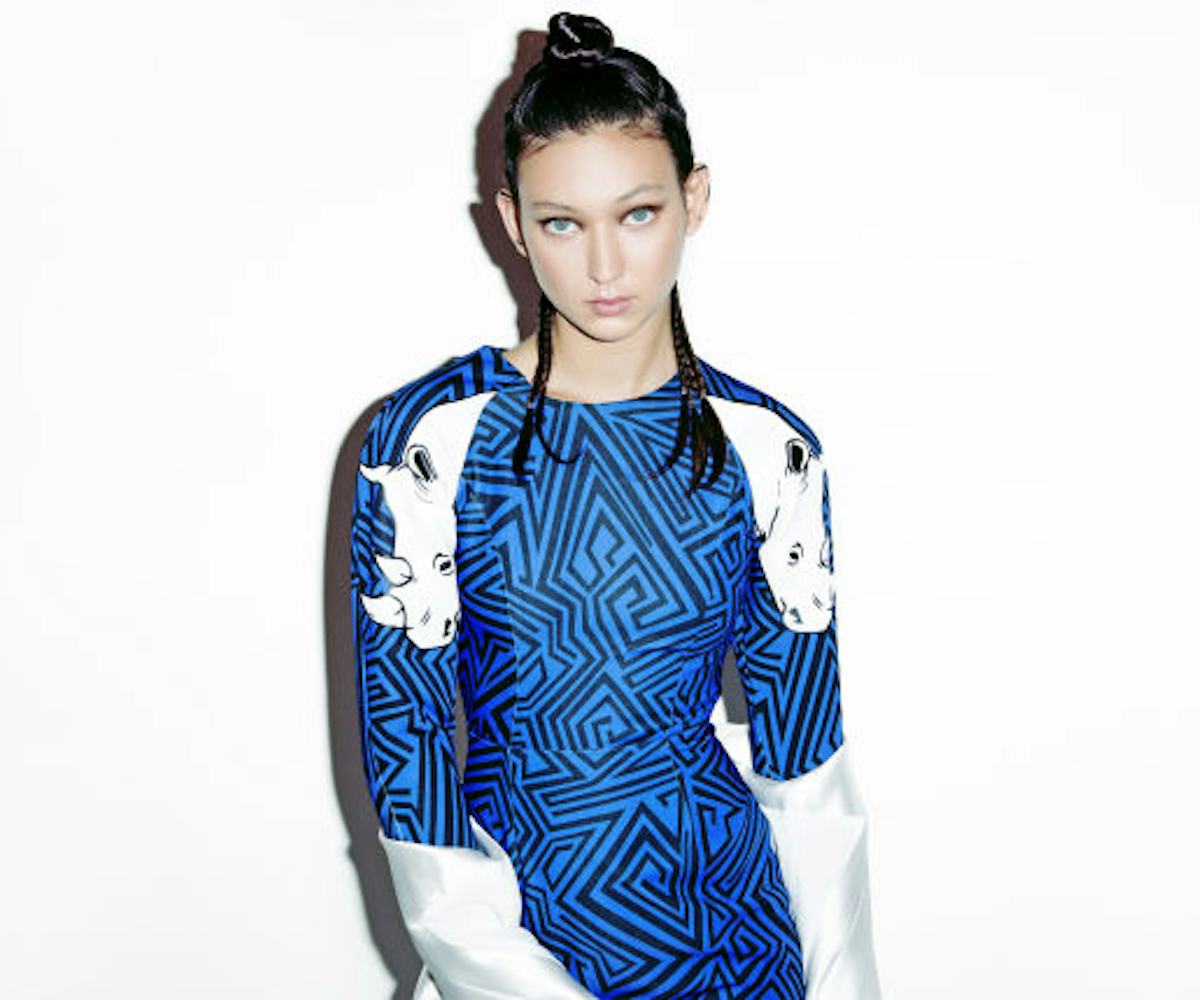 photo by Ted Emmons
this jumanji-inspired collection is super-rad
an exclusive look at bnkr's new label
Australian fashion label BNKR just released their first super-rad capsule collection—CBKD x BNKR, designed by Cooper Davis. Inspired by a mixture of Japanese spirit art and the 1995 film Jumanji, the collection presents a fashion-forward melange of tribal prints and futuristic elements. With a heavy emphasis on graphics, the collection makes for the perfect cool-girl statement piece.
Shop the brand on FashionBunker and get an exclusive look at the new collection in our gallery.
"The Jumanji print (pictured above) is a bold tribal print based on imagery from music videos by M.I.A.... It's exotic and a little dangerous," said designer Cooper Davis. 
BNKR Creative Director Melanie Flintoft was inspired by Davis's unique design aesthetic and futuristic vision, which was why she approached him to design the capsule collection in the first place.
"Cooper [Davis] has such an interesting outlook on fashion and style," said Flintoft. "The way that he interprets our prints and clothing is so wonderfully different. I wanted to give him an opportunity to explore his own creativity and create something commercial—yet completely fashion forward."
"The Clairvoyant print (pictured above) was hand drawn by me! I worked on creating a print with strong black and white line work inspired by Japanese artwork," said Davis.
This is the first of several capsule collections BNKR plans to release. BNKR fans can expect future capsule collections on a bi-annual basis after CBKD x BNKR.
The collection consists of four tops, two dresses, and a pair of pants and is available for purchase exclusively on FashionBunker.com.
Or if you find yourself in LA, you can snag the pieces at BNKR's pop-up store at 109 S. Roberston Blvd.
Prices for the pieces range from $139-$240.