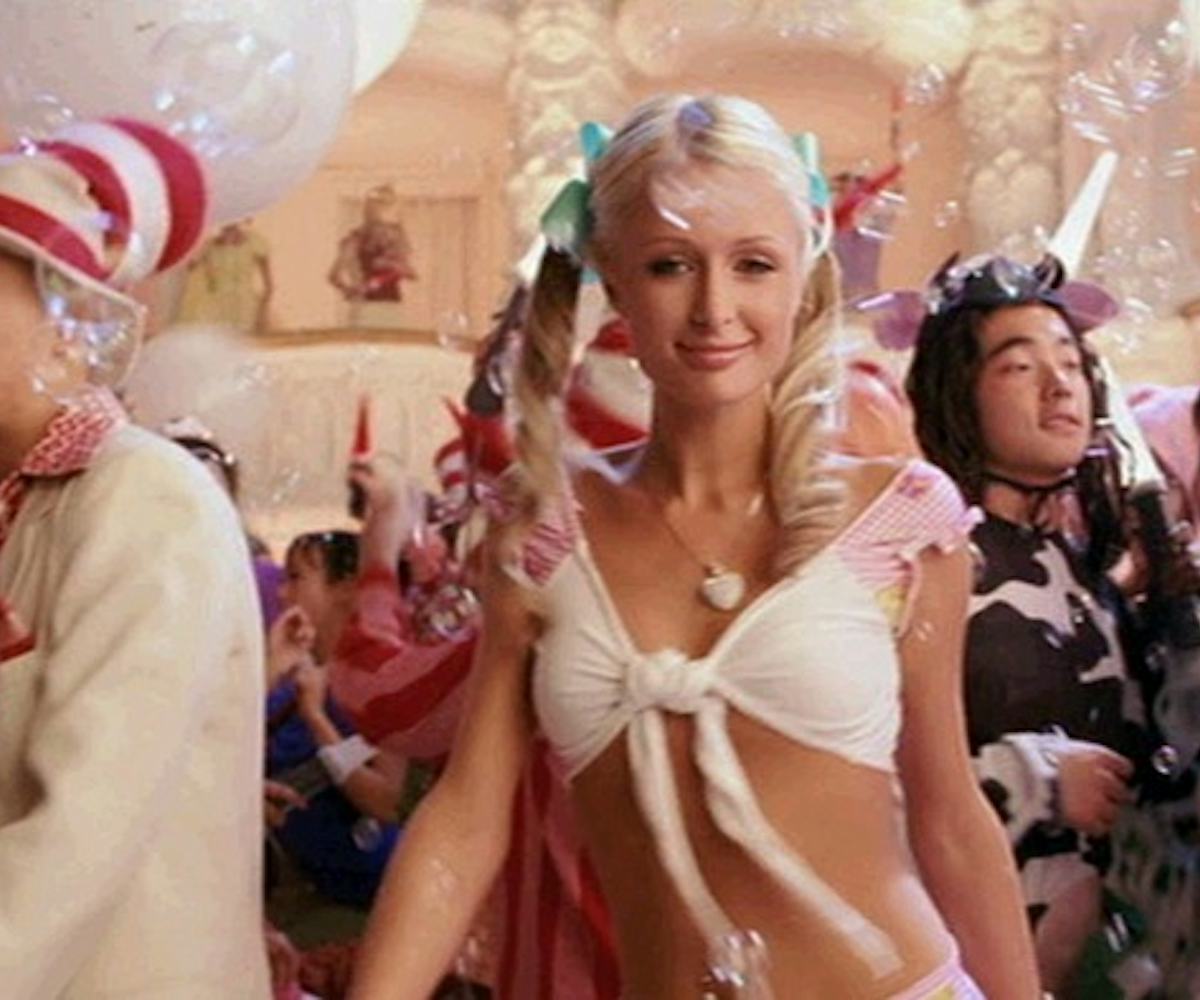 Photo via Universal Pictures
8 celeb movie cameos you completely forgot about
With the expansiveness of the television industry, it's not shocking to see celebrities like Michelle Obama and Kris Jenner make cameos on TV shows like Parks and Recreation and The Mindy Project. Film, however, is a whole different ballpark. In the words of Janis Ian, seeing a celeb make a surprise appearance in a movie is "like seeing a dog walk on its hind legs."
Some films—like Zoolander, This Is The End, and Goldmember—are so over-the-top and ridiculous that their frequent use of cameos makes sense, while others throw in a celeb to completely surprise viewers. How are you supposed to react when Britney Spears or Beyoncé just waltzes into an ordinary scene? Whether cameos are intended as a way for celebrities to dip their toes into the film world or just to get a rise out of audiences, they usually result in entertainment (cringeworthy or genuine) at the very least.
As mass-market films came to deeply appreciate the art of the celebrity cameo in the '90s and aughts, the number of seemingly random and uncalled for celeb appearances in movies skyrocketed. These eight surprising cameos are the ones that we totally forgot ever happened (and we still don't completely understand).
Beyoncé in Beverly Hood (1999)Years before Dreamgirls and Obsessed, Queen B made her first film appearance as Girl #1 in this family comedy. Alongside fellow members of Destiny's Child Kelly Rowland and LeToya Luckett, 17-year-old Beyoncé delivers her single line with the amount of sass that we can only expect of a superstar.
Britney Spears Longshot (2001) Wearing a costume eerily similar to her "(You Drive Me) Crazy" waitress getup, Britney gets her minute of glory as a flight attendant in this teen crime thriller. Spears isn't the only star in this film, though: Longshot was developed as a promotional tool for rising young pop stars like *NSYNC, Lil' Kim, and O-Town. Keep your eyes peeled for Justin Timberlake as a valet and Lance Bass as a flight engineer.
Michael Jackson in Men in Black II (2002) No stranger to acting, Michael Jackson makes an unexpected although endearing appearance in Men in Black II as an aspiring agent. While his cameo lasts for all of a minute, his scene stands out as one of the funnier bits in this sci-fi comedy.
Paris Hilton in Doctor Seuss's The Cat in the Hat (2003) There are a lot of things we can't explain in this world, but perhaps the greatest mystery is why Paris Hilton appeared in the 2003 Mike Meyers live-action film of The Cat in the Hat. While Hilton was at the prime of her fame with the start of The Simple Life, we still can't wrap our heads around why exactly the socialite made a cameo as a partygoer in this children's film. But we're not mad at it. 
Steve Buscemi in Art School Confidential (2006) Steve Buscemi is very familiar with the art of the cameo—he specifically made many in Adam Sandler films through the years—but his appearance in this 2006 comedy is definitely one of his lesser-known. With a brief part as the uncredited eccentric art dealer Broadway Bob D'Annunzio, Buscemi still nails it as always.
Mariah Carey in You Don't Mess With the Zohan (2008) Playing an overly dramatic, diva-fied version of herself (so basically just playing herself), Mariah Carey sings the national anthem and makes a few appearances in this 2008 Adam Sandler comedy, because of course she does.
Bill Murray in Get Smart (2008) Whenever you happen upon a Bill Murray cameo, in film or in real life, the result is downright delightful. Murray's brief appearance in the 2008 Steve Carell/Anne Hathaway action-comedy is easily one of the flick's best moments. 
David Bowie in Bandslam (2009) Starring Vanessa Hudgens and Aly Michalka, this high school battle-of-the-bands film seems like it could easily be a Disney Channel original movie. But surprisingly, the film actually avoids falling into teen-movie clichés, making it a fun coming-of-age flick—and it also has David Bowie in it (for a very brief moment), so we can't complain.