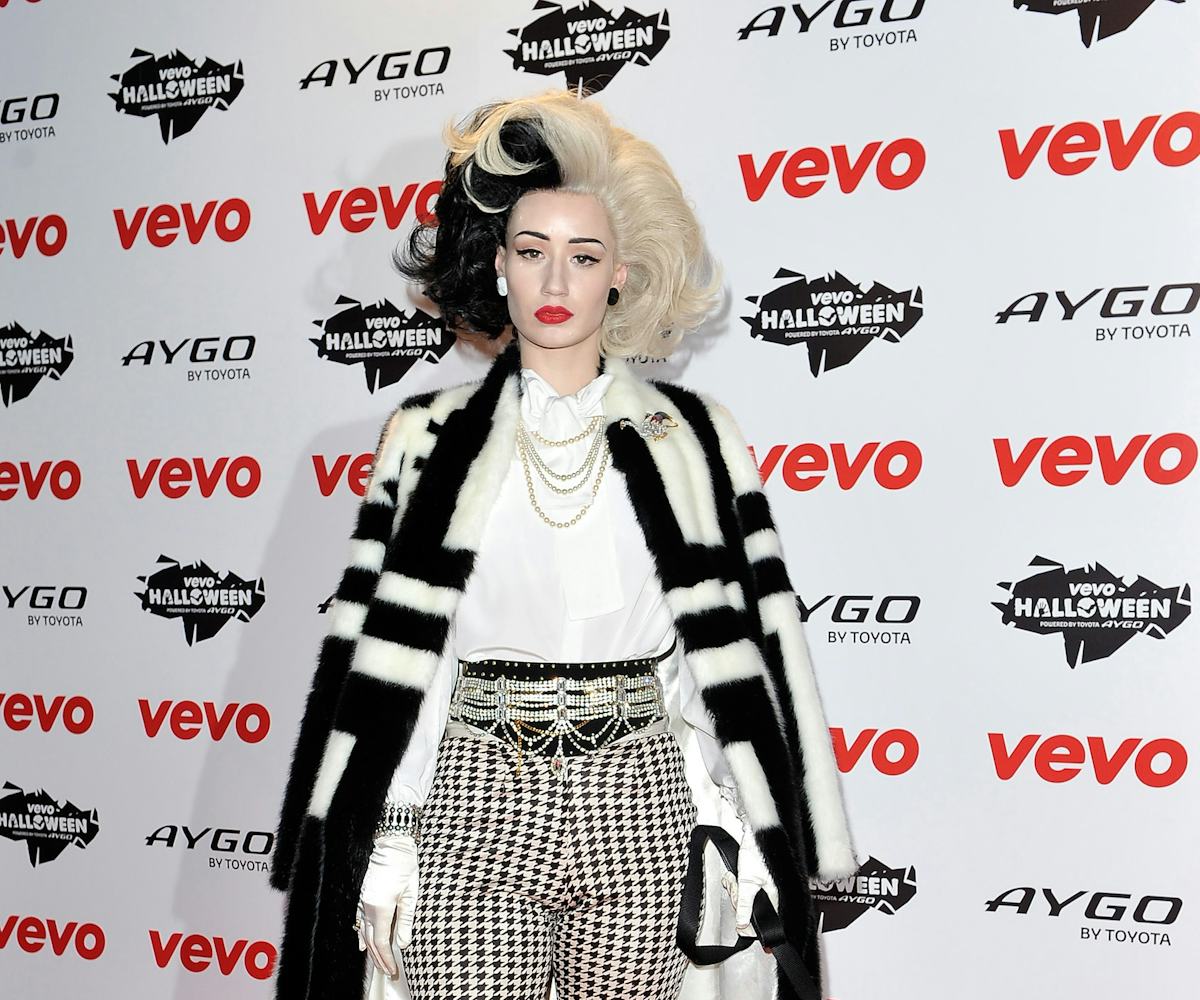 photo by getty images
costume change
our favorite celeb costumes, featuring iggy, lorde, demi, and more!
Although October 31 may be over, we're not quite ready to say that Halloween is done. For one thing, we've still got invites to costume parties all weekend long. For another, it's usually the best time to come up with costume inspiration for next Halloween; after all, we've spent all week looking at awesome get-ups.
And this year was no different; from New York to Los Angeles to London, some of our favorite celebs brought their costume A game this year. Whether it was working with live animals (hey, Iggy) or going as the most un-sexy version of yourself (go Heidi), we're already coming up with a list of OMG-that's-genius Halloween looks.
Check them all out for yourself and don't forget to share your Halloween costume with us on Instagram--just hashtag it #NYLONhalloween!
Lindsay Ellingson as Sandy from Grease
Heidi Klum as an old lady
Jessica White as a carnival showgirl
Demi Lovato
Alexandra Richards as the Cowardly Lion from the Wizard of Oz
Cory Kennedy as Buzz Lightyear from Toy Story
Iggy Izalea as Cruella de Vil
Lorde
Arizona Muse as a witch
Tallulah Harlech